Sinclair Lewis Boyhood Home
Introduction
Novelist Sinclair Lewis grew up in this two-story historic home in Sauk Centre, Minnesota. Built in 1885, it was across the street from where he was born. Lewis was a well-known writer in the 1920s and was perhaps the most famous American writer, internationally speaking, since Edgar Allen Poe. Lewis wrote 24 novels, plays, and short stories. His most famous novels include "Main Street", which was a satirical look into his home town, and "Babbit," which explored the politics of the time period. The home was placed on the National Register of Historic Places in 1975 (or perhaps 1976) and designated a National Landmark in 1968. It is managed by the Sinclair Lewis Foundation, which is housed in the city's Chamber of Commerce building.
Images
The Sinclair Lewis Boyhood Home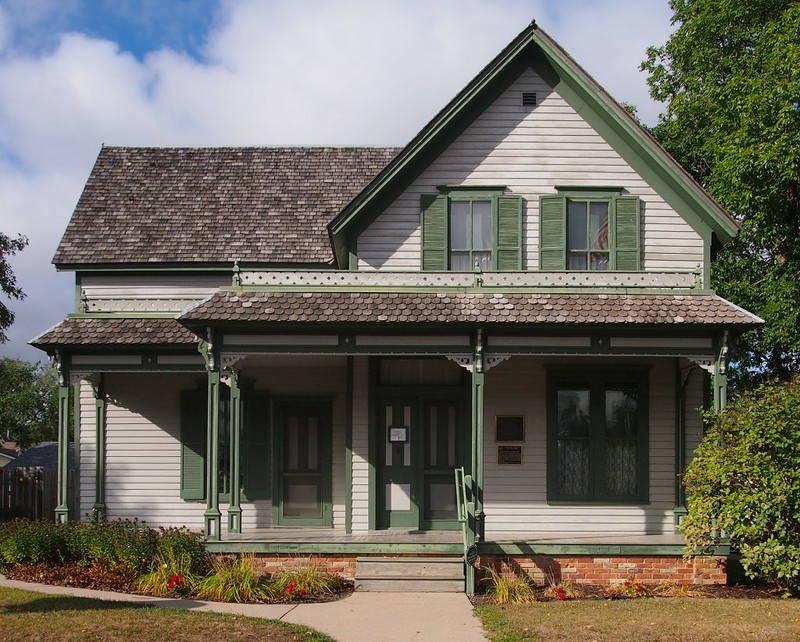 Backstory and Context
The Lewis family moved into the house a few months after Sinclair was born. He ran away from home to participate in the Spanish-American War as a drummer boy when he was thirteen. Lewis attended Yale University and graduated in 1908 and held several jobs in the following years as he honed his writing skills. This paid off in the 1920s whenMain Streetbecame an instant success. He was award the Nobel Prize in Literature in 1930. Lewis married twice and died a dejected man in Rome, Italy in 1951.

The house was bought in 1956 by the Sinclair Lewis Foundation. With the assistance of the Minnesota Historical Society, the house was restored and contains many items of the Lewis family as well as other items of the early 20th century.
Sources
http://www.sinclairlewisfoundation.com/boyhood_home/boyhood_home.htm http://www.saukcentre.govoffice2.com/index.asp?Type=B_LOC&SEC={EB907FD3-AC8E-458D-B4A9-B45DA03CA539}&DE={36E7D266-1AB4-492B-9825-B073D1888BD7} http://pdfhost.focus.nps.gov/docs/nrhp/text/68000027.PDF
Additional Information