Libbey-Owens-Ford Glass Factory (1917-1980)
Introduction
Constructed in 1917 and operating until 1980, this area was home to the first Libbey-Owens-Ford Glass Company factory. The factory operated grew to become a central part of the economy in the Kanawha Valley region of Charleston for over six decades. The company produced everything from glass jars to the sheet glass used in the windows of the Empire State Building in New York City.
Images
postcard featuring glass factory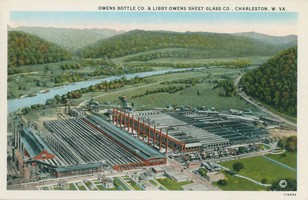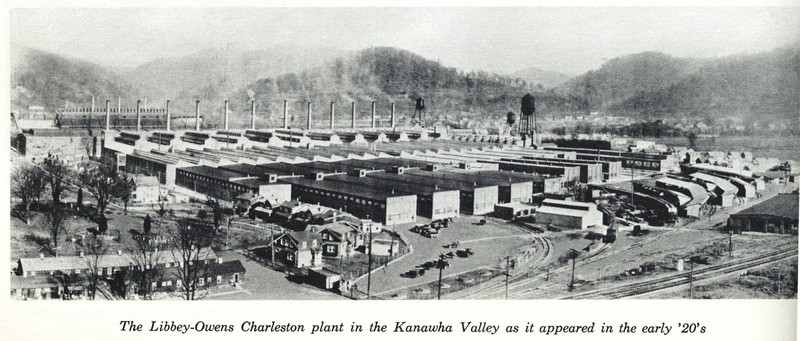 Photo of Libbey Owens 1973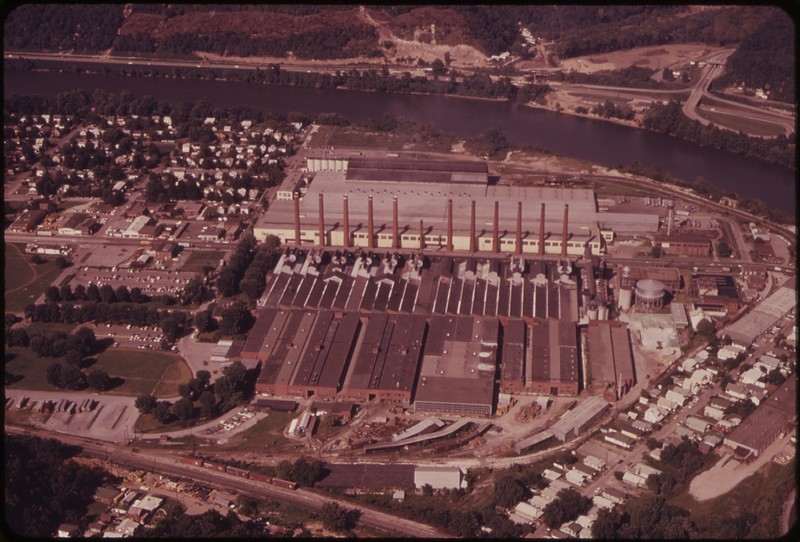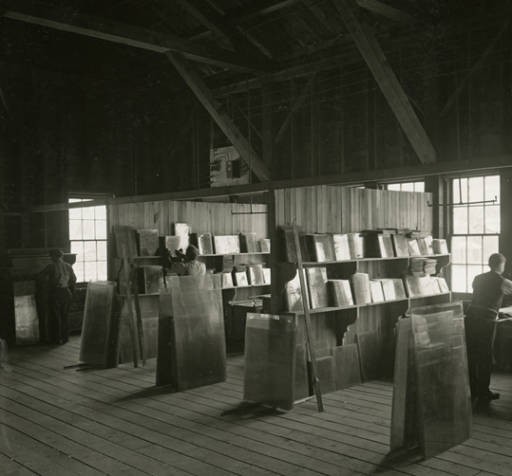 Sheet Glass production using the Colburn method; 1916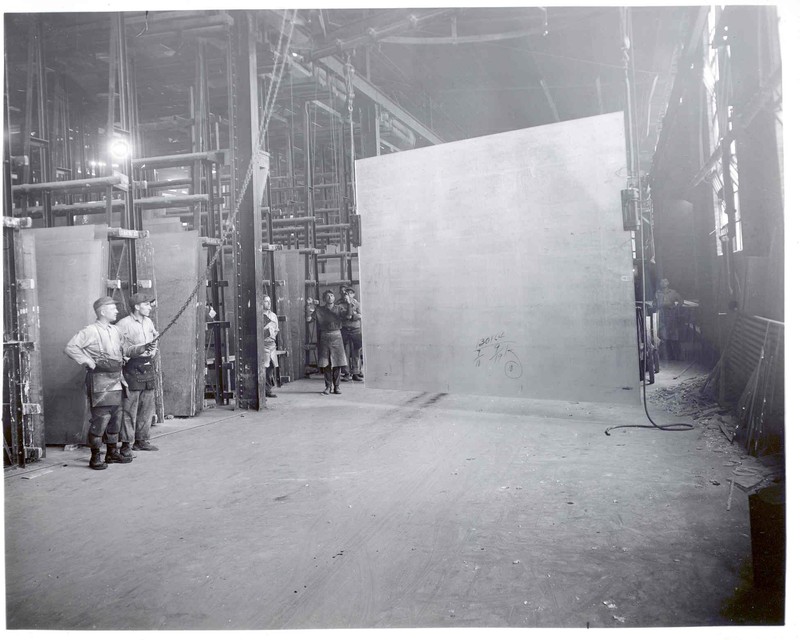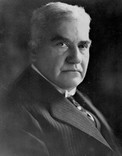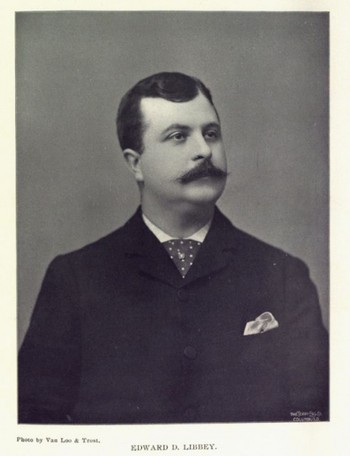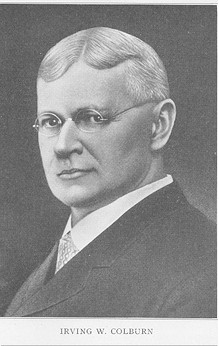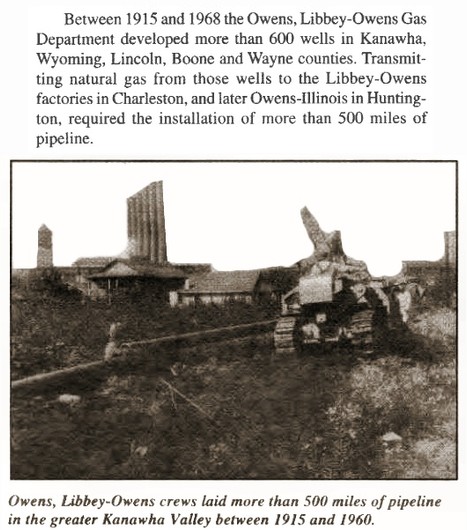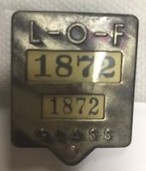 Glass Cullet from LOF Factory; pricless peice of history to those who once worked there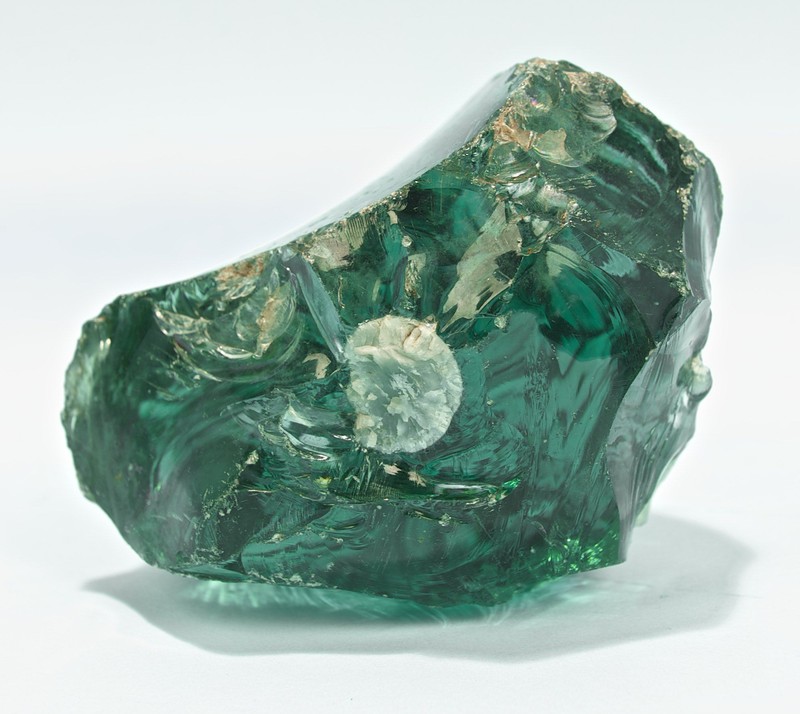 Workers leave the Owens-Illinois bottling plant, in Kanawha City, on May 18, 1962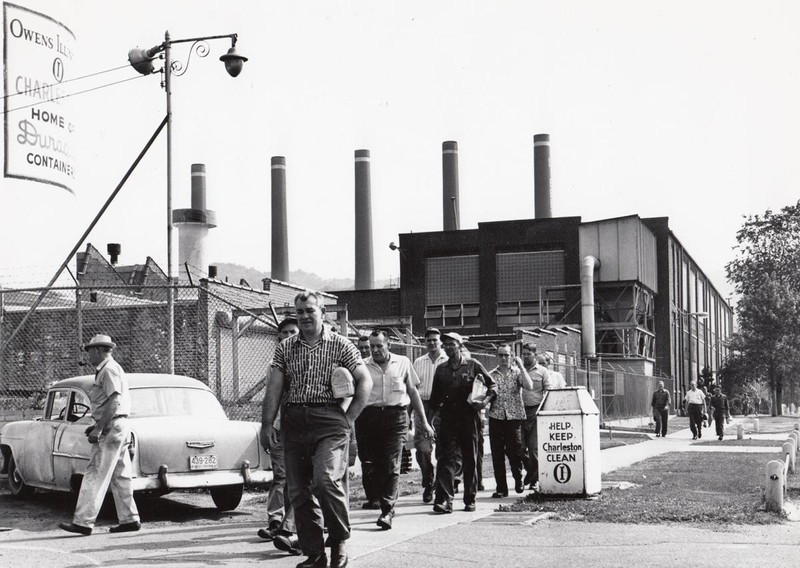 Backstory and Context
Michael Joseph Owens grew up in Point Pleasant, West Virginia in the late 1860s and was the son of a coal miner. After a nearly fatal injury, Owens began a new career in glass making with the Hobbes-Brockunier glass works in Wheeling while still a boy. Later, the young man's talent's attracted the attention of Edward D. Libbey, who hired him to help him run a factory in Toledo. By 1895, Owens had improved the production of tumblers, light bulbs, and lamp chimneys.
In 1903, Owens invented a new machine for making bottles and with the financial baking of Libbey, formed his own company. He later acquired the Colburn Machine Glass Company after becoming intrigued by Irving Colburn's trendsetting flat-glass production technique. After those patents were sold to Toledo Glass Company Owens formed a partnership with Colburn and in 1916, the Libbey-Owens Sheet Glass Company was born. The company produced laminated sheet glass and started a partnership with the Edward Ford Plate Glass Company in 1930.
The 1920s saw economic expansion nationally and in the Mountain State. West Virginia was home to major glass manufacturing plants within three of its biggest cities, Huntington, Fairmont, and Charleston. Charleston was not only home to the Owens Bottle Company in the upper Kanawha Valley, but also the Libbey-Owens-Ford sheet glass plant. The two were so close together that they were often seen as one in the same. Homes built in the surrounding area remain in use to this day. The homes were compact in their design, with lots being no more than 20 feet wide and structures being 15 feet by 30 feet.
This area provided both natural resources and transportation by river and railway, allowing Libbey-Owens-Ford to become the largest producers of flat glass in the world. However, global competition led to reduced orders and production started to fall in the 1950s. In 1963, the bottle plant closed and on May 1st, 1980 the Libbey-Owens-Ford sheet glass plant closed as well and was later demolished.
Sources
1"Kanawha City Community Association - Charleston, WV." Kanawha City Community Association - Charleston, WV. Accessed May 2, 2015. http://kanawhacity.org/history.asp. 2.Peyton, Billy Joe. Historic Charleston: The First 225 Years. HPN Books: San Antonio, TX, 2013. Cutting Room Photo: "Cutting Room :: Ward M. Canaday Center Manuscript Collections." UTOPIA: The University of Toledo Open Institutional Archive. Accessed May 2, 2015. http://utopia.utoledo.edu/cdm/singleitem/collection/p16767coll1/id/776/rec/18.
Squires, M. Lynne. Looking Back: at Libbey-Owens-Ford, Charelston Home and Living . February 7th 2017. Accessed January 22nd 2020. http://charlestonhomeandliving.com/2017/07/02/looking-back-at-libbey-owens-ford/.
Syrup off the Roller: The Libbey-Owens-Ford Company, U Toledo Library . July 1st 2019. Accessed January 22nd 2020. https://www.utoledo.edu/LIBRARY/canaday/exhibits/oi/OIExhibit/Syrup.htm.
Venham, Christy. Owens-Illinois Glass Company, The West Virginia Encyclopedia . October 22nd 2010. Accessed January 22nd 2020. https://www.wvencyclopedia.org/articles/1786.
Barker, Fred A.. Michael Owens, The West Virginia Encyclopedia . December 8th 2015. Accessed January 22nd 2020. https://www.wvencyclopedia.org/articles/1788.
Image Sources
https://www.earlyusglassfactories.com/fullscreen-page/comp-j0mfp7bp/83576fe9-dce0-465b-b49b-f826babab2e4/19/%3Fi%3D19%26p%3D%26s%3D

https://www.utoledo.edu/library/canaday/exhibits/oi/OIExhibit/Syrup.htm

https://www.wvencyclopedia.org/articles/1788

https://remarkableohio.org/picture.php?/5555

https://www.utoledo.edu/LIBRARY/canaday/exhibits/oi/OIExhibit/Syrup.htm

https://www.mywvhome.com/twenties/libbey.html

http://charlestonhomeandliving.com/2017/07/02/looking-back-at-libbey-owens-ford/

https://www.pinterest.com/pin/28710516349559935/

https://www.wvgazettemail.com/multimedia/vintage_west_virginia/vintage-west-virginia-owens-illinois-bottling-plant/image_7d56082d-4db6-5281-8435-241c2a77141b.html

Additional Information