Old Clay County Courthouse
Introduction
The Old Clay County Courthouse was built in 1902 to replace an earlied building that stood on the site. Through the years, three notable trials occurred here: Sarah Ann Legg trial (1905), Booger Hole trial (1917), and the Roscoe Bail trial (1953).
Images
Old Clay Courthouse in the late 20th century.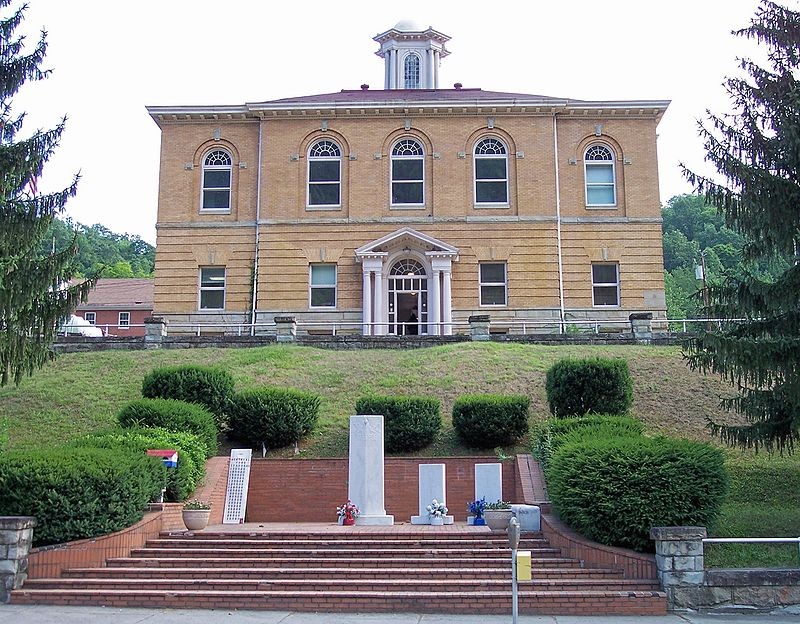 Photograph taken in the mid 20th century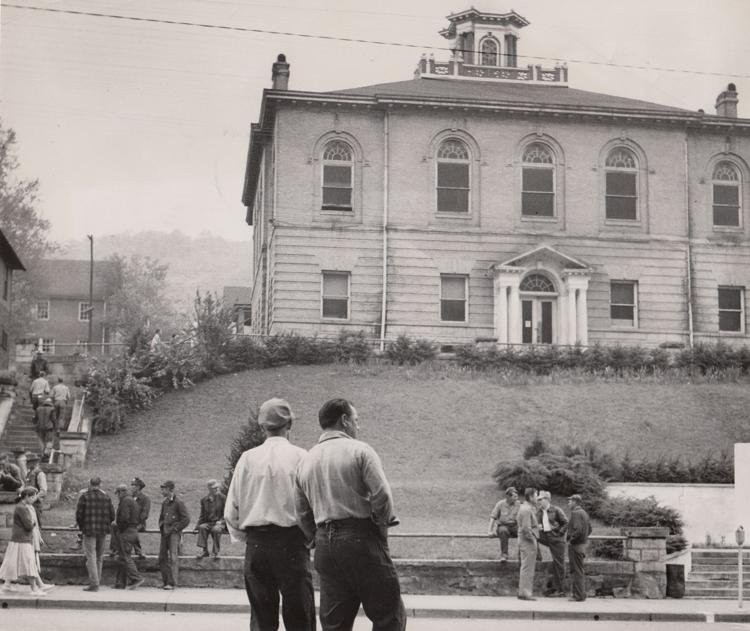 Portrait of architect Frank Packard.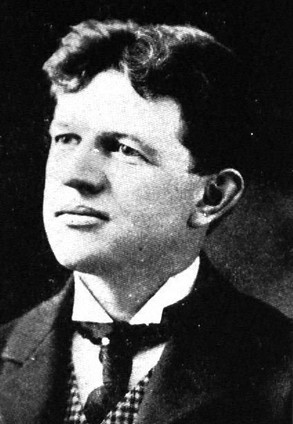 WV Historical Marker in front of the Courthouse.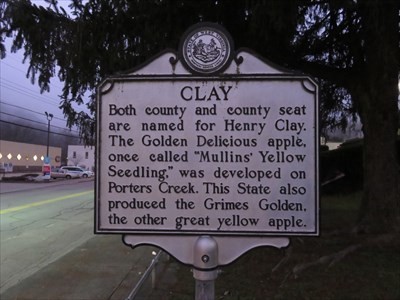 Backstory and Context
The Old Clay County Courthouse is known for many famous local cases. Designed by Frank L. Packard in 1902, the building is presented in an Eclectic Style. Each floor of the rectangular structire is separated by a ilmestone course. The exterior features blonde brick with arched Beaux Arts windows.
Architect Frank Packard was born in Delaware, Ohio in 1877. His tenure in architecture and engineering began at the age of 17 when he worked for the Delaware County Engineer. Beginning his studies at Ohio State University, Packard later enrolled at the Massachusetts Institute of Technology. Parker's work focused on institutional buildings; such as schools, universities, hospitals, and government buildings. Packard is responsible for many buildings, especially in Columbus, Ohio. He was behind the projects of the Atlas Building, Governor's Mansion, Columbus North High School, and several other famous mansions. Packard also designed The Armory, the first home of Ohio State basketball, in 1889. Packard's most famous project is the Granville Inn, a traditional English tavern and hotel. He designed many different buildings in West Virginia, including the Marion County Courthouse and Parkersburg High School. 
The Beaux Arts style lasted generally from 1893-1929, and consisted of Greek and Roman forms which include elaborate detailing, large plans, and increased mason work. The interior of the old Clay Courthouse is heavily designed in this style, as represented by large arches and colossal columnns. Many public buildings are constructed in this style, as well as large private properties. The old Clay Courthouse shows the representative wealth and success of the area at the turn of the century. Other buildings nationally that can be compared to the Clay Courthouse are old Main Library building in San Francisco and Union Station in Kansas City, Missouri. 
Several well-known court cases were tried at the old Clay Courthouse. The trial of Sarah Ann Legg is locally significant as the historic first accusation of a woman of murder. Legg was accused of killing her husband; however, she was found not guilty. The incident led to a popular West Virginia folk ballad, "The Murder of Jay Legg." The Booger Hole Trial consisted of a father and son being accused of murder. The Roscoe Bail Trial took place during the Great Widen Coal Strike. Mr. Bail was charged with killing a mine guard. He attempted to request a new trial and was successful. Unfortunately, he was killed before that trial. 
Sources
National Register of Historic Places, Old Clay County Courthouse, Clay, Clay County, West Virginia, 
Wardwell, Nancy. "Frank Packard, Architect." OSURA-The Ohio State Retirees Association.. OSURA-The Ohio State Retirees Association. August 01, 2016. , 1-3.
Old Clay County Courthouse. WV Explorer. May 02, 2015. Accessed April 24, 2018. www.wvexplorer.com.
Image Sources
"Clay." Waymarking.com. Accessed September 18, 2020. https://www.waymarking.com/waymarks/wmZQ78_Clay.

Additional Information