Holley Hills Estate
Introduction
The Holley Hills Estate is a privately owned property located in Alum Creek in Lincoln County, West Virginia. The farm, totaling 296 acres in size, is on the west side of the Little Coal River. The property is demonstrative of a "middle-income working family farm."
Images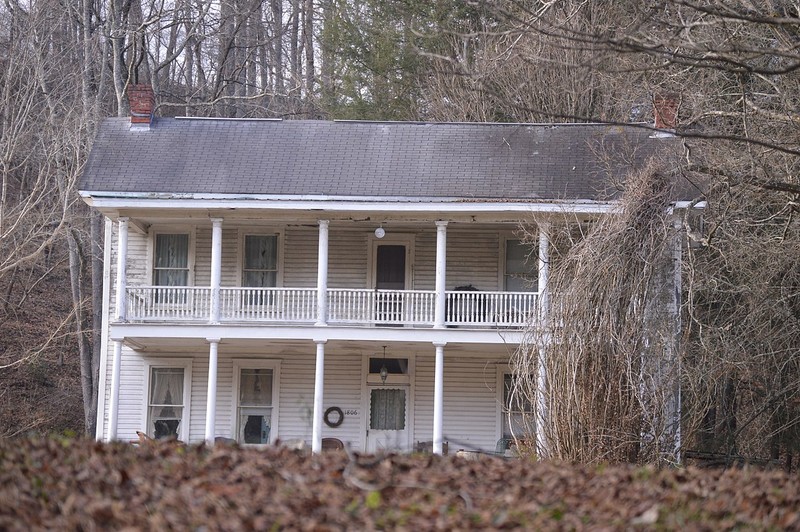 Backstory and Context
James Avis Holley II built the Estate circa 1885. The farm is located near the Little Coal River, which proved to be quite helpful as the river made the task of selling the resulting products from the farm an easy process. The farm has passed through many hands since it was built and is still one of the biggest farms in Lincoln County.
James Avis Holley, Sr., during the years of 1855 to 1860, was the Kanawha County Sheriff. Holley also was the owner of the land that eventually became Hamlin, a town in Lincoln County. Holley was influential in the development of Lincoln County and was even one of the first business owners in Hamlin.
James Avis Holley II took over the farm from his father circa 1870 and built a house on the property. During his life, he served as the Circuit Clerk of Lincoln County, Chairman of the Lincoln County Democratic Executive Committee, Adjutant General of West Virginia, and Clerk of the West Virginia Supreme Court. Because of his involvement with politics, he did not stay at the Holley Hills Estate that often and sold the farm in 1900 to J.H. Calloway. The farm then passed hands to Carl Elihu Burns. James Avis Holley II relocated to Charleston and assisted in the founding of the Union Trust Company and the building of the Union Building located in Charleston. In addition to his other positions, Holley was also the Mayor of Charleston for a few years. Holley died in 1924 in Florida.
Today, the Holley Hills Estate is still a working family farm.
Sources
http://www.wvculture.org/shpo/nr/pdf/lincoln/80004029.pdf http://wvexplorer.com/attractions/historic-landmarks/holley-hills-estate/
Image Sources
"Holley Hills Estate." Wikipedia. Accessed September 30, 2020. https://en.wikipedia.org/wiki/Holley_Hills_Estate.

Additional Information