Seelye Mansion and Patent Medicine Museum
Introduction
One of the most beautiful homes in all of Abilene, the Seelye Mansion has been preserved and meticulously decorated to reflect the grandeur of the time. Built in 1905, the home was added to the National Register of Historic Places in 1986. The furnishings themselves cost nearly $55,000. The Patent Medicine Museum occupies a former Seelye laboratory which has been moved to the rear of the mansion.
Images
The enormous house stands talk amongst the beautiful gardens.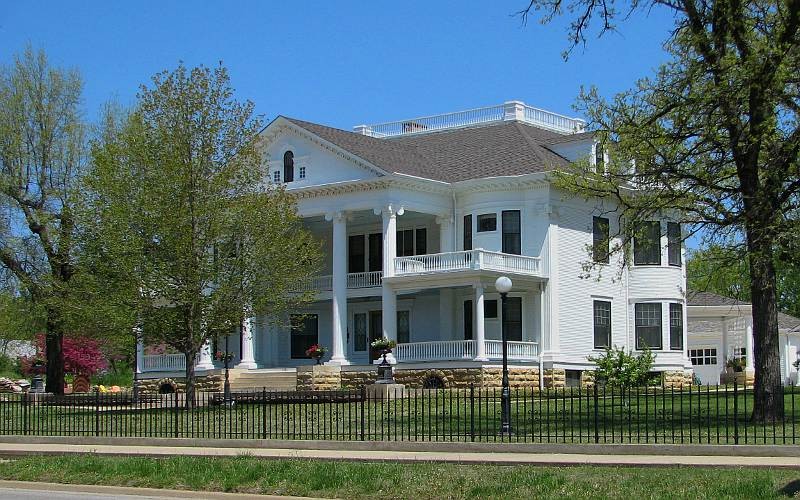 The Seelye Library has remained untouched for nearly 90 years.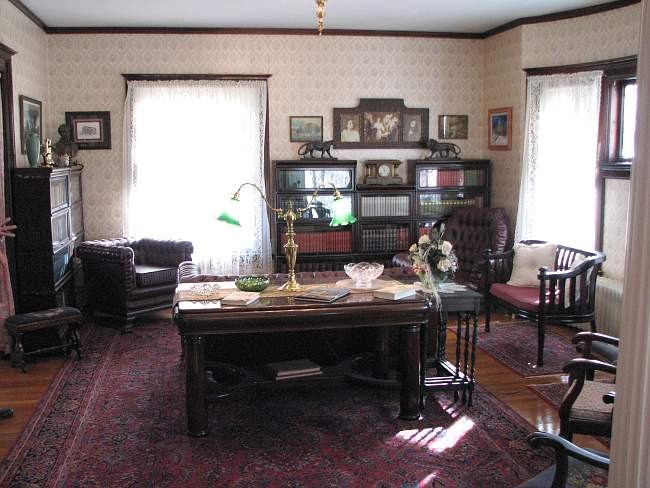 Daily, fresh flowers and fruits are brought in to reflect the elegance that the home demands.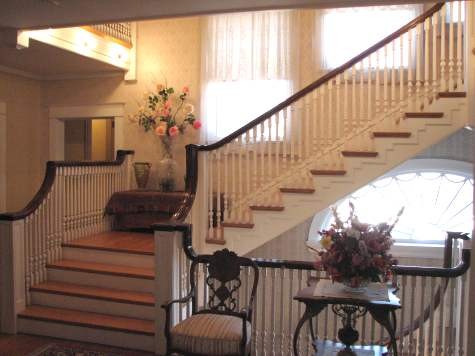 bowling lane bought at world fair 1904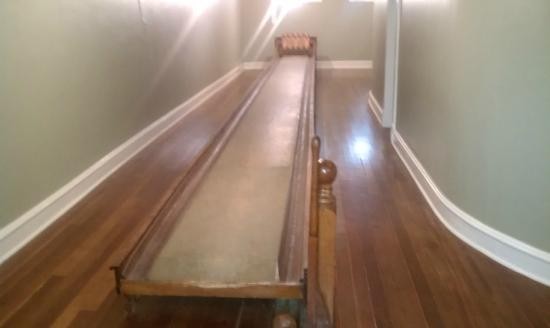 Aerial view of Seeyle mansion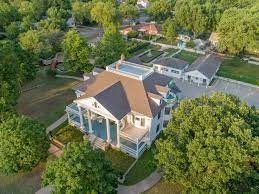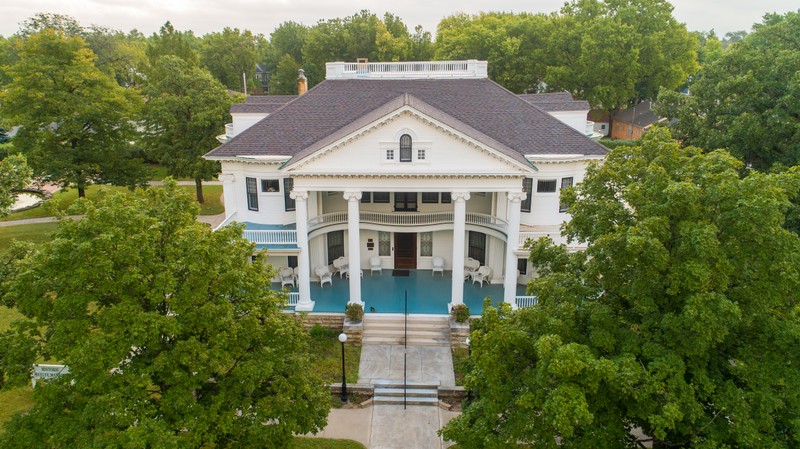 Backstory and Context
The Georgian-style Seelye Mansion in Abilene, Kansas is like a time capsule to the best of the best in Kansas in the early part of the 1900s. Most of the home's furnishings were purchased at the 1904 St Louis World's Fair, so they come from all over the world. The furnishings cost more than the $55,000 that was spent building the 11,000 square feet home.
The 25-room Seelye Mansion was built by Dr. A. B. Seelye, who made his fortune in patent medicine with the A.B. Seelye Medical Company. In this 25-room Mansion, there was also a room in the house that had a bowling lane for people that would stop by so they could stay and bowl, but it was not the usual bowling that we now know of. This was an elevated lane with 5 pin and they were not in the traditional triangle shape but placed horizontally. He moved his entire family into the building, including his two daughters. Helen, Marion, and his wife Jennie R Taylor all lived in the house until 1981 when the current owner bought the mansion.
As Dr. Seelye aged, his daughters never married nor moved away from home. They took over when their parents died, and kept everything exactly how it was. The only renovations came from famed architect Frank Lloyd Wright, who helped with the interior in the 1920s. Almost all of the furniture that was originally has stayed the same because of his daughters Helen, and Marion who lived up until their late nineties.
Sources
Homepage. Seelye Mansion and Patent Medicine Museum. Accessed April 28, 2015. https://www.seelyemansion.org.
Stokes, Keith. Seelye Mansion - Abilene, Kansas, http://www.kansastravel.org/seelyemansion/. 
"Alfred Barnes Seelye." WikiTree, 14 Jan. 2018, https://www.wikitree.com/wiki/Seelye-106. 
Additional Information