Shearer Cottage, Oak Bluffs, Martha's Vineyard
Introduction
In 1903 African American entrepreneurs Charles and Henrietta Shearer established a laundry at this location. In 1912, they converted the laundry into Shearer Cottage, a vacation inn that catered to African Americans. During the era of racial segregation, this inn was one of the few options for people of color who wished to stay overnight on Matha's Vinyard. Celebrities such as Paul Robeson and Black entrepreneurs such as Madame CJ Walker vacationed at the inn. Today, the inn caters to all guests along with other establishments throughout the island and continues to be operated today by the descendants of Charles and Henrietta.
Images
Shearer Cottage at Oak Bluffs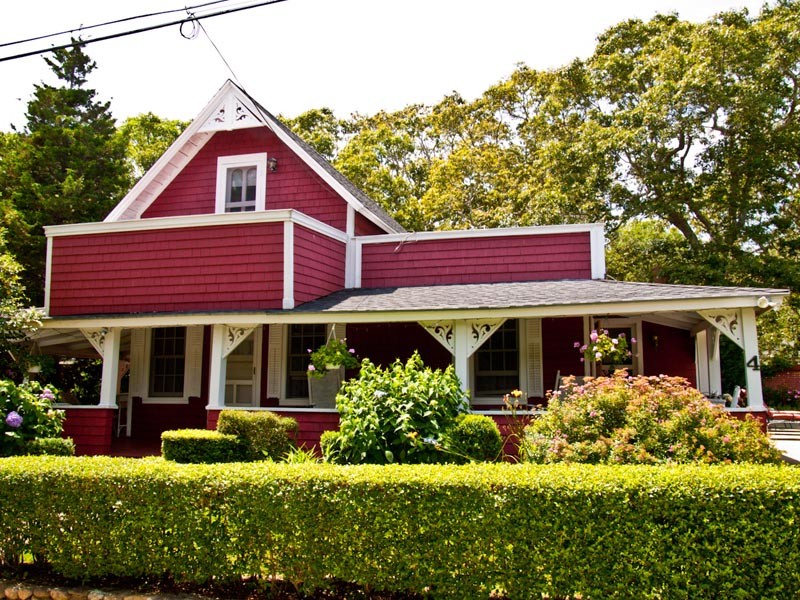 Oak Bluffs provided dignified and welcoming accommodations at a time when people of color were made to feel unwelcome.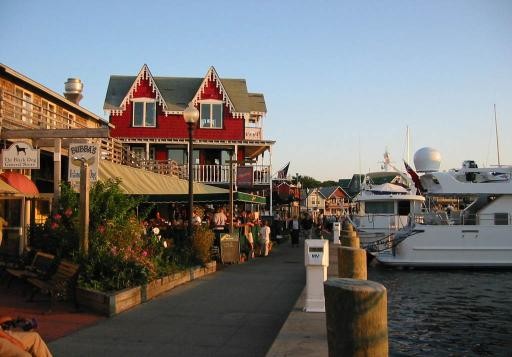 This thriving community was an important symbol for people of color as well as a vacation destination.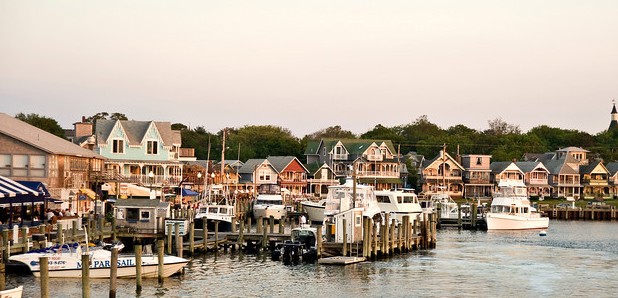 African American visitors of Oak Bluffs during the era of racial segregation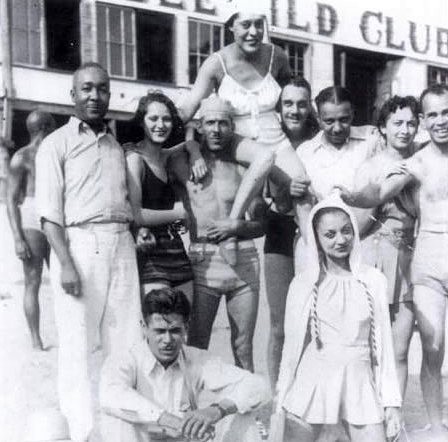 Backstory and Context
Oak Bluffs has long been home to predominantly white residents, but in an era of segregation, a historic African American community took root on this part of Martha's Vineyard. This small community was established by free people of color slowly over time as middle-class African Americans bought property near Baptist Temple Park. around 1890 owing to the many religious gatherings that occurred in the area. These Baptist and Methodist revival meetings brought African American visitors to this small island community at the same time the area was becoming well-known as a resort community. Oak Bluffs was the only community on the island where people of color were welcome, and as a result, Black tourists on the East Coast began renting Black-owned homes and summer cottages or renting rooms while their families vacationed.

The first people of African descent to live and work on the island were slaves or servants. By the early 19th century, slavery was gradually abolished in northern states and most of the people of color were servants. Over time, the African Americans on the island began owning property and living on the island year-round. Some of these families also became small business owners and entrepreneurs. The existence of a small Black enclave provided options for renting rooms and summer homes, and this brought more African American visitors to the island from a variety of Eastern cities. Many of the property and businesses owned by African Americans in the late 19th and early 20th centuries continue to be owned and operated by their descendants.
After World War II, more African Americans moved to Oak Bluffs on Martha's Vineyard and brought their families for permanent residence. They bought houses which have dramatically increased in value over the years and Oak Bluffs continues to be an important community for many African Americans as an example of self-determination as well as a model for integration as diverse families live and vacation in the area.

Sources
"Martha's Vineyard," BlackPast, Accessed April 23, 2015. http://www.Blackpast.org/aah/inkwell-martha-s-vineyard-1890s. "Oak Bluffs Massachusetts," The Washington Post, Accessed April 23, 2015. http://www.washingtonpost.com/wp-dyn/content/article/2009/08/19/AR2009081904045.html.
Additional Information