Appaloosa Museum
Introduction
Located in Moscow, Idaho, the Appaloosa Museum is a museum is dedicated towards educating the public about the history of the Appaloosa horse breed, which originated in the area. It contains artifacts and archival material that chronicle the role the Appaloosa horse played in Native American and Western American history.
Images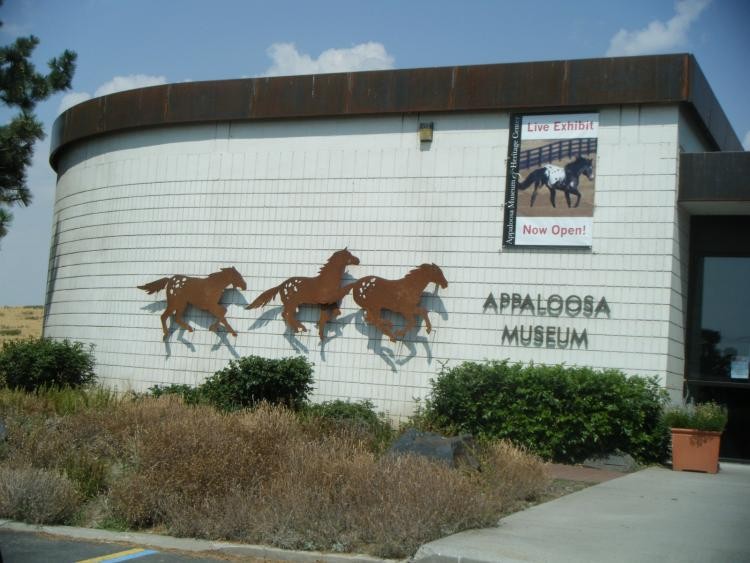 Backstory and Context
The museum, and the Appaloosa Horse Club, began in the basement of George and Iola Hatley in the early 1970s. George and Iola began to collect items and archival material related to the Applaloosa horse. This collection grew and so the horse club (and the museum) moved to a new location in 1958, then later in 1961. Finally, it was recognized that a new building was needed to house the growing museum collection. This was built in 1974 and is the same building today. An addition was constructed starting in 1997.
Sources
"HIstory of the Appaloosa Museum," http://appaloosamuseum.org/history-of-the-appaloosa-museum. Retrieved 4-27-15.
Additional Information