The Lynching of Mack Charles Parker
Introduction
The lynching of Mack Park took place on the morning of April 24th 1959 near the town of Poplarville, Mississippi. Park came under threat of a group of men after he was accused of raping a pregnant white woman in Northern Pearl River County. After being arrested and held in jail, several men kidnapped him and took him away. His body was found floating in the Pearl River ten days later, his body having been beaten and shot.To this day Mack Charles Parker's murder is unsolved, with historian Howard Smead calling it the "last classic lynching in America"
Images
A picture of Mack Charles Parker. It remains to be seen if this picture was a regular picture of Parker or a mugshot from when he was arrested.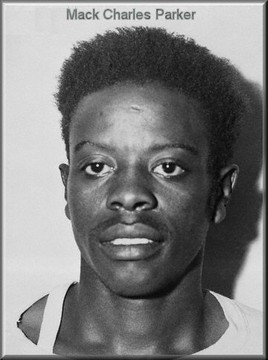 The gruesome remains of Parker after his body was found in the Pearl River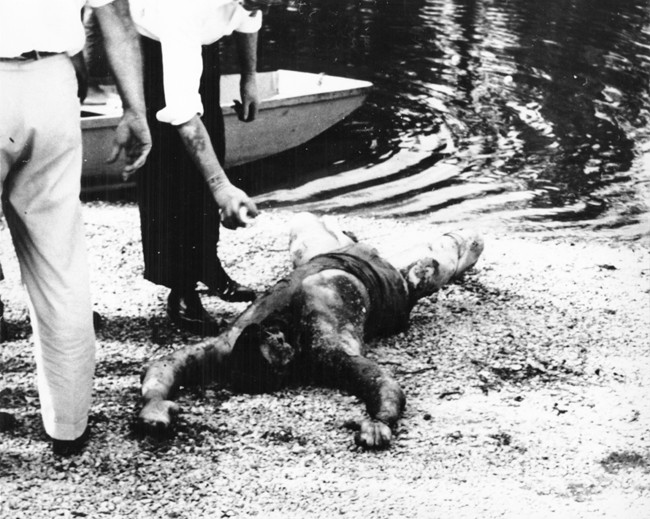 A news article of the discovery of Parker's body from the newspaper The Pocono Record from Stroudsburg, Pennsylvania.

Backstory and Context
While we may never know what actually happened leading up to Mack Charles Parcker's murder, many sources say that everything started as Parker and four of his friends were coming down the road after visiting a Black bar in Poplarville, when they saw a sedan parked on the side of the road. Thinking the car was abandoned, the group stopped. But after discovering a white woman inside of the car, they quickly left. Allegedly after they left Parker turned to his friends and remarked "Why don't we stop and get some o' that white stuff?" But the group continued all the way back to their home in Lumberton.

But according to reports, after dropping off his friends, Parker made his way back to the car before the woman's (June Walters) husband had returned and kidnapped both her and her four year old daughter. Holding them at gunpoint, Parker was reported to have taken them to a nearby road, where Parker raped Walters. When Walters came to the police, she couldn't identify anything about her attacker except his race and sex. After a tip by a town minister, Parker was arrested at 10 AM on February 24th. The resulting trial would last a couple months, with Parker claiming his innocence every step of the way.

Just around midnight on April 25th, several men wearing hoods or masks entered the Pearl River County Courthouse jail, where they captured Parker, who attempted to fight the men off, but the men beat him with clubs before dragging him out of the courthouse to their waiting car. According to findings by the FBI, the men drove with Parker to Louisiana, making sure the roads were clear, before pulling Parker from the car and shooting him twice in the chest. Apparently, the groups original plan was to castrate Parker and hang him from the Pearl River Bridge, but with Parker dead, they opted to just dump him in Pearl River instead.

Ten days later on May 4th, Parker's body was discovered floating in the waters of Pearl River one and a half miles from the Pearl River Bridge. The murder almost immediately attracted the attention of the FBI, who questioned several people in Poplarville, but ultimately found nothing worthy of conviction. The true killers of Mack Charles Park remain unknown to this day, but the FBI reopened the case in 2009, but no other new information has been uncovered since then.
Sources
http://www.newspapers.com/image/60831587/ http://mscivilrightsproject.org/index.php?option=com_content&view=article&id=257:lynching-of-mack-charles-parker&Itemid=63 http://www.angelfire.com/wi/Carver/mcppms.html
Additional Information