The Jayhawk Theatre
Introduction
Completed in 1926, the Jayhawk Theatre was created to show both moving pictures and live, primarily, vaudeville shows. The Jayhawk was designed by the prominent Kansas City architectural firm of the Boller Brothers, which was responsible for designing almost 100 theaters across the country. Twenty of their theaters are now listed on the National Register of Historic Places, including the Jayhawk.
Images
A recent photo of the Jayhawk under renovation.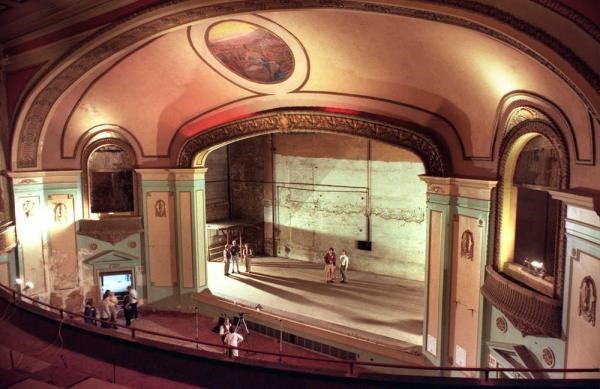 The Jayhawk in its former glory.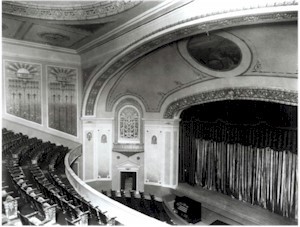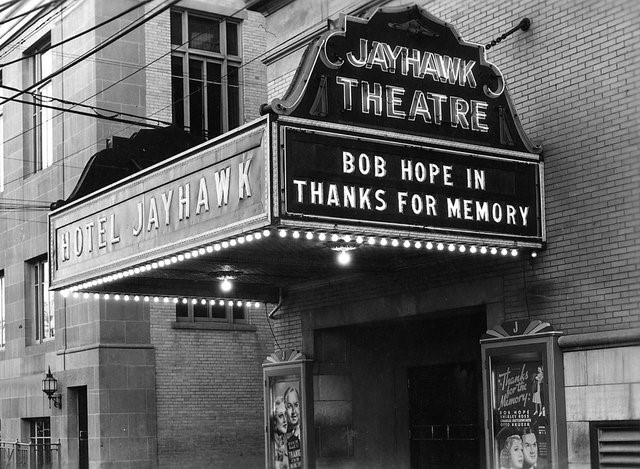 Backstory and Context
Originally part of a complex that included a hotel and arcade, the construction of the Jayhawk was overseen by local architect, Thomas Williamson and was one of the earliest "air refrigerated" theaters in Kansas. It seated 1,500 people and was the site where Governor Alf Landon announced his intention to run for president in 1936.
The theater closed in 1976, soon fell into disrepair and was considered for demolition in 1992. This was the same year that efforts began to save and restore the venerable theater. These efforts were successful in having the state legislature designate it as the Official State Theater of Kansas in 1993. By 1996, most of the debris had been removed by local Boy Scouts and the public was granted access as restoration efforts moved forward.
Now located in the Jayhawk Tower (an office building renovated from the Hotel Jayhawk), the Jayhawk Theater resumed operations in October of 2014 with the showing of the Rocky Horror Picture Show. While restoration is ongoing, it is now open for tours and is scheduled to function as it was originally intended, as a movie theater and venue for live shows.
Sources
"Our History." Jayhawk Theater. Accessed April 26, 2015. http://www.jayhawktheatre.org.
Additional Information