66 Drive-In
Introduction
Built in 1949, the 66 Drive-In is an outdoor, car drive-in movie theater and was one of over 4,000 drive-in theaters that were opened during the post-World War II years. The concession stand/projection booth and ticket booth were designed in the Art Deco and Streamline Moderne styles. A series of poles put into the land were used to hold loudspeakers for better audio. The theater was placed on the National Register of Historic Places in 2003.
Images
The back of the screen and the small ticket booth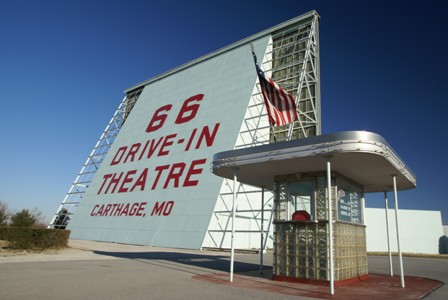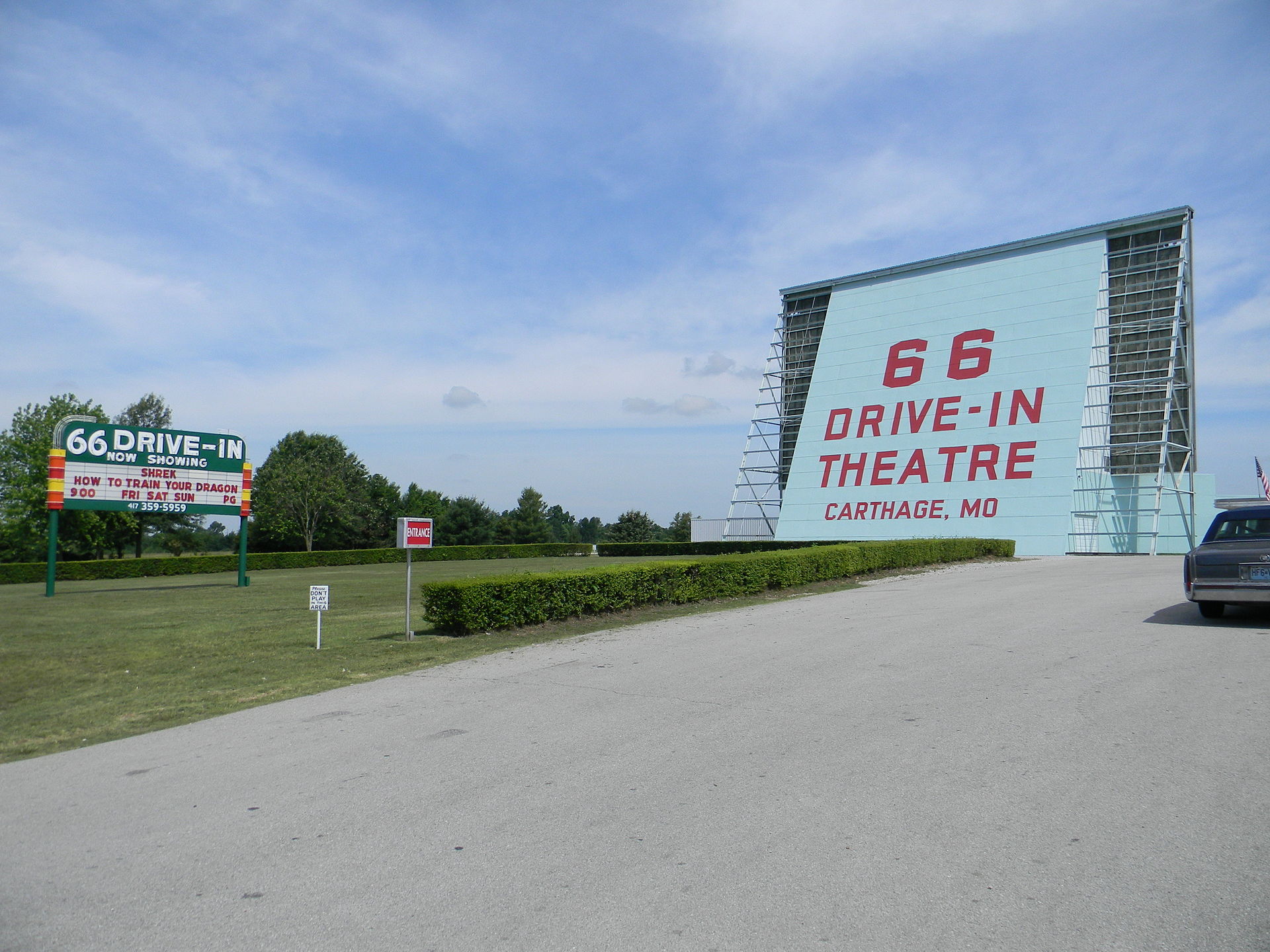 Backstory and Context
Televisions became the new devices in the 1950s which put them in contention with movie theaters. Before TVs, it was mainly the radio and cinema that kept the general population entertained. This caused movies to go to a widescreen format in order to become more unique. The wider screen allowed for a more better and unique experience for audiences to see everything more up close. This new direction for theaters would result in the invention of drive-in theaters in order to further the development of movie theaters past World War II.
In 1949, the 66 Drive-In became one of the first drive-in movie theaters in the country. There was 4,000 drive-in theaters established and opened to start with. Customers could drive their vehicles into the lot and be able to watch the movie directly from their car. There was also a concession stand for refreshments and snacks to enjoy. The movie screen would be widened in 1953.
The drive-in theater would close down briefly in 1985 for repairs and renovations. It would reopen for business in 1998. The modern design for the 66 kept many similarities to the original design and poles were added in with attached loud speakers for better audio for those wanting to listen with windows down. An old design of the 66 could be seen in Pixar's Cars. The movie theater was added to the National Register of Historic Places in 2003.
Sources
"66 Drive-In." National Park Service. Accessed July 28th 2021. http://www.nps.gov/nr/travel/route66/66_drive_in_carthage.html.
"Drive-In theaters along Historic Route 66," Route 66 Guide. Accessed July 28th 2021. https://www.route66guide.com/drive-in-theaters.html
Additional Information