Museum of Northern Arizona
Introduction
Founded in 1928 as a community effort by a group of Flagstaff citizens, the Museum of Northern Arizona has evolved into a regional center of learning with collections, exhibits, educational programs, publications, and research projects that serve thousands of people each year. Named the 2015 recipient of the National Medal for Museum and Library Service, this 200-acre museum campus has established itself as one of the top repositories in the nation for Native American artifacts as well as natural history specimens found within and near the Colorado Plateau. Additionally, the Museum of Northern Arizona is one of the only accredited museums of natural and cultural heritage within 150 miles of Flagstaff, and therefore it plays as a vital interpreter of life and nature in the Colorado Plateau. With over 600,000 artifacts, extensive federal and tribal research, and an acclaimed library and archive center, the Museum of Northern Arizona continues to inspire a sense of love and responsibility for the region's heritage.
Images
Front entrance to the Museum of Northern Arizona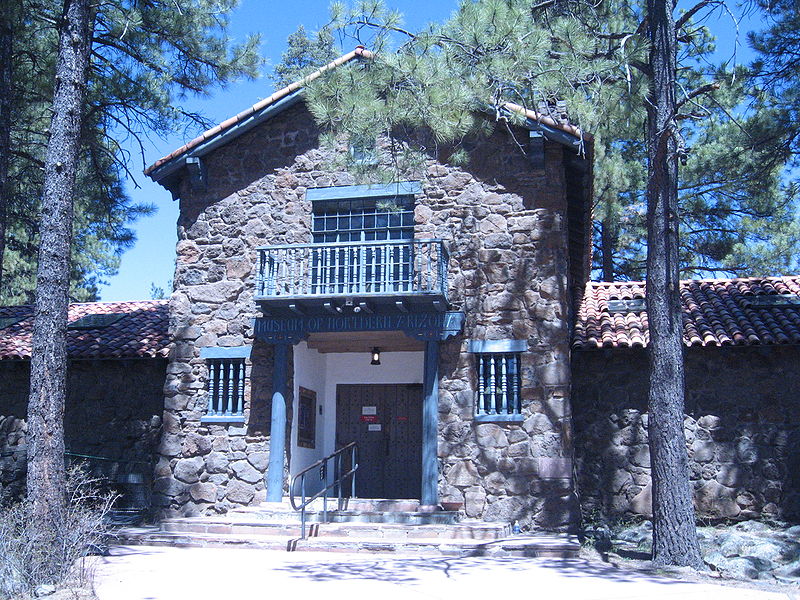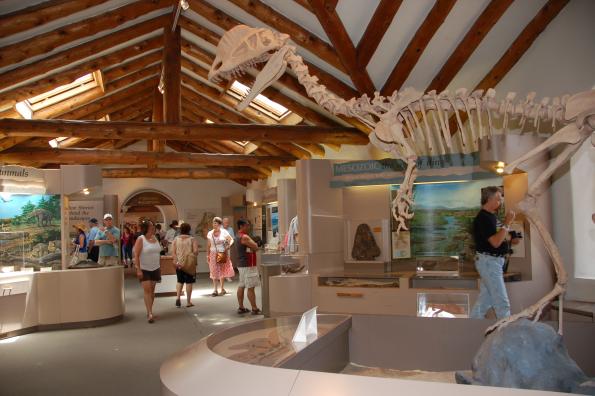 The Hopi Festival of Arts at the Museum of Northern Arizona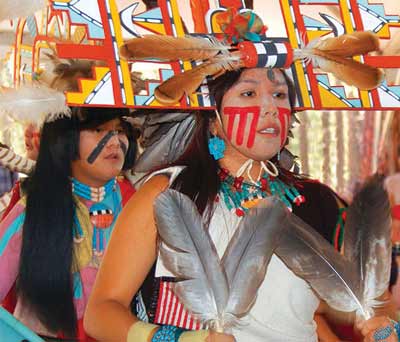 Backstory and Context
The Museum of Northern Arizona dates back to the late-1920s and 1930s, when Dr. Harold Sellers Colton, a zoology professor at the University of Pennsylvania, described the wonders of the Colorado Plateau to a 1932 guide aimed at northern Arizona travelers. Dr. Colton had spent considerable time in the area with his wife, Mary-Russell Ferrell Colton, and his family, and in 1926, the Colton family moved to Flagstaff to study the biological, geological, and anthropological diversity of the area.
Through the Colton's skill and expertise, as well as the Flagstaff citizens who were encouraging a new wave of scientists and academics into the city to steer the town from its wild west beginnings, the Colton family and other community members helped establish the Museum of Northern Arizona by 1928. Since then, the museum has has only grown in variety of collections and depth of its exhibits, and although it once occupied a two-room space in the Flagstaff Women's Club in 1928, the museum today features a 24,700-square-foot campus that hosts over 100,000 visitors a year.1
Collections at the Museum of Northern Arizona

Throughout the 200-acre campus, the Museum of Northern Arizona houses over 600,000 artifacts as well as botany specimens, fine arts, archives, and rocks and minerals, among many others. The largest collection in the museum, the entomology collection, features nearly 300,000 various types of insects native to the area, some of which are now extinct and others that are thriving in the plateau.2
Right after walking into the museum's lobby, visitors can head to the left to discover the Geology Collection, which showcases the historic volcanic activity of the area and features a life-size skeletal model of a Dilophosaurus, a touchable dinosaur thighbone, and the famed Winona Meteorite. Past the Ethnology Gallery, the textiles and Kiva Gallery feature artifacts and insight into the Hopi and Navajo tribes who frequented the area for tens of thousands of years.3
In addition to the 57,000 Native American artifacts, 76,000 library titles, 20,000 paleontology specimens, and much more, the Museum of Northern Arizona also includes its widely acclaimed Easton Collection Center (ECC). Opened in 2009, the ECC is an award-winning, LEED Platinum, building that ensures proper preservation of the artifacts in the museum's care.4
Sources
1.) http://musnaz.org/about-mna/ 2.) http://musnaz.org//wp-content/uploads/2014/07/collection-size-small-sign.pdf 3.) http://musnaz.org/educational-programs/exhibitions/ 4.) http://musnaz.org/collections/
Additional Information