Tumacácori National Historical Park
Introduction
A historic site dating back to the 17th century with museums and historic Spanish cathedrals. The park protects the ruins of three Spanish mission communities, two of which are National Historic Landmark sites. It also contains the landmark 1937 Tumacácori Museum building, also a National Historic Landmark.
Images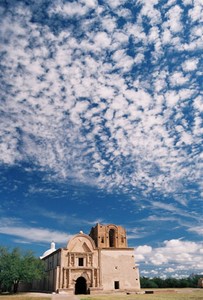 Backstory and Context
Jesuit Eusebio Francisco Kino and his party approached the Pima settlement of Tumacácori in January 1691 and founded mission San Cayetano de Tumacácori on the Santa Cruz River's east bank. In 1751 some Pimas in the Altar Valley, southwest of Tumacácori, attacked the Spanish settlements there. Fearing retaliation from Spanish soldiers, those at Tumacácori fled to the hills. As a result, a 50-man presidio was founded at Tubac, and the mission at Tumacácori was resettled on the west bank.
In 1767 King Charles III of Spain, for political reason, abruptly banished the Jesuits from all his realms. The Franciscans, who took over the missionary effort in Pimería Alta, inherited the woes that had frustrated the Jesuits: restless neophytes, Apache hostility, disease, encroaching settlers, and lack of government support. The Tubac garrison was transferred to Tucson in 1776, and by 1786 only a hundred Indians remained at Tumacácori. The next year an 80-man Pima company reoccupied Tubac, but as Apache pressure mounted, the nearby missions of Calabazas and Guevavi were abandoned.
About 1800 Fray Narciso Gutiérrez began to build a large church to replace Tumacácori's modest Jesuit structure, but his mission's poverty and the Mexican wars for independence slowed construction. When a Mexican decree forced all Spanish-born residents to leave the country in 1828, Tumacácori lost its last resident priest. Scaffolding still clung to the bell tower. The Indians and a few settlers, with the aid of visiting native-born Mexican priests, hung on for another 20 years, but a series of Apache raids and the hard 1848 winter drove the last residents from Tubac and Tumacácori. The 157-year thread of continuity begun by Father Kino was now severed.
Sources
http://www.nps.gov/tuma/historyculture/index.htm
Additional Information