Old Stone House Museum
Introduction
The Old Stone House was built in 1834 and served as a dormitory named Athenian Hall. The building was constructed by the Reverend Alexander Twilight, the first African-American college graduate and state legislator in America. The structure now holds a museum with 21 rooms with exhibits about the history of Vermont, including many antiques. The museum also includes Twilight's own home, two other historic houses, and a traditional barn.
Images
The Old Stone House Museum in Orleans, Vermont.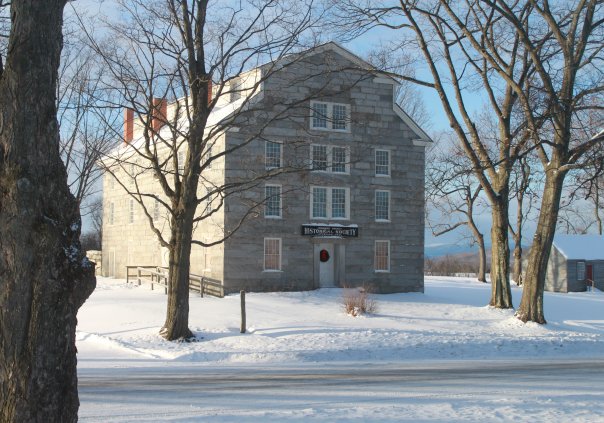 An image from of a restored fireplace scene from inside the Museum.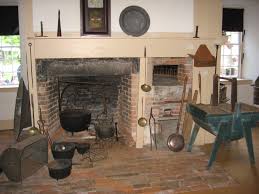 Backstory and Context
Alexander Twilight was born in Bradford, Vermont on a farm. The son of a interracial couple, a white mother, Mary Twilight, and a mixed-race father, Ichabod Twilight. Alexander's father had served in the American Revolution
. Despite wishing to read and write Twilight worked as an indentured servant on a farm that neighbored his own family's. He worked as a servant from the age of 8 to 21. This fact notwithstanding he, quite amazingly, was able to graduate from Middlebury College in 1823, making him the first African American in the nation to graduate from college.

After graduating Twilight traveled to Peru, New York,
where he both taught class and studied for Congregational ministry. In 1826 Twilight married Mercy Ladd Merrill, a school teacher. He soon become the pastor of congregations in Vergennes, Vermont and also in Brownington. Upon returning to Vermont Twilight endeavored to open a school. He was not only the school's architect, but also its school master. Twilight's school was named Orleans County Grammar School. In order to garner needed students Twilight sought to raise funds and build the a granite public building, the first of its kind in Vermont. This building was predominately used as a dormitory named Athenian Hall.
Twilight was elected to Vermont's General Assembly in 1836. With this win he garnered another first, becoming the one African American to serve in a state legislature in the United States. Later, In 1847, after trouble with local school administrators and boards, Twilight decided to moved to Quebec.
He was gone for five years, but returned to serve again as headmaster in a Brownington. Twilight died in June of 1857. He is buried in the Brownington churchyard near the historic Athenian Hall, which is now commonly referred to as the Old Stone House.


Today the public can visit the restored scene in the Northeast Kingdom village of Bloomington, Vermont to learn more about life in the 18th century, Alexander Twilight, his school, and African American history in Vermont. The museum is open Wednesday through Sunday most often from 11:00 am to 4:00 pm.
Additional Information