Missouri State Penitentiary
Introduction
The Missouri State Penitentiary is a former prison located in Jefferson City. It was in operation from 1836-2004 and as such was the oldest prison still in use in the state until it closed. Over time, buildings were added to the 47 acre site; the Warden's House, built in 1868, is listed on the National Register of Historic Places. The prison housed several high profile inmates such as James Earl Ray, the man who assassinated Martin Luther King in 1968. At its peak, the prison housed 5,200 inmates. It is open for tours and operates a museum located the corner of High and Jefferson streets.
Images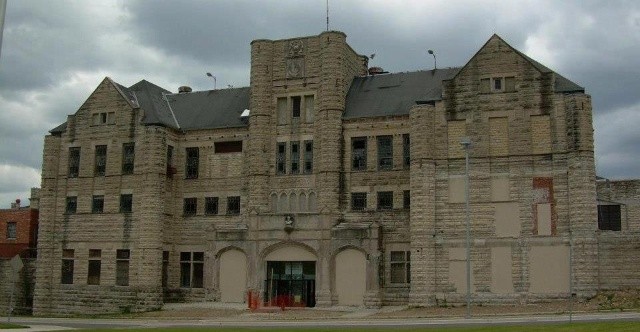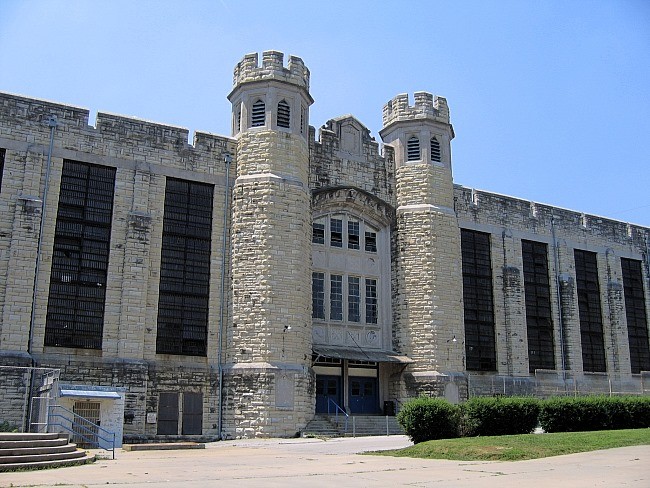 View inside one of the halls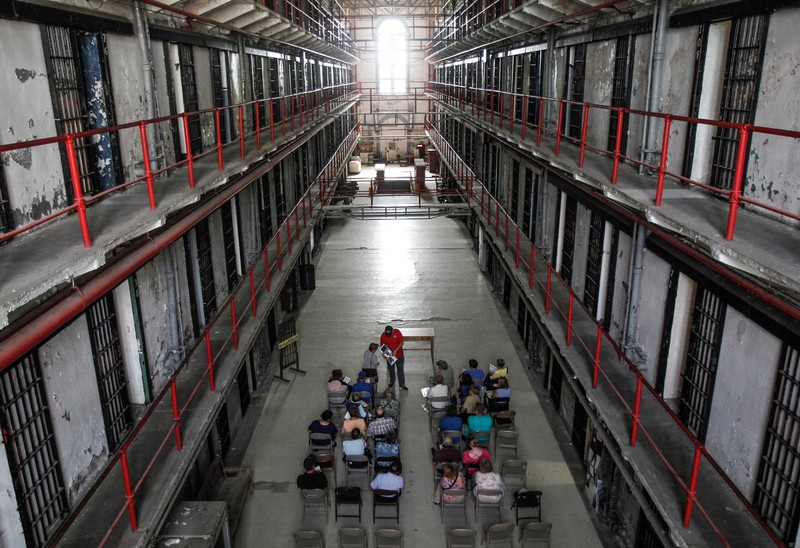 Aerial view of the entire site. The building under construction, now complete, is the new federal courthouse.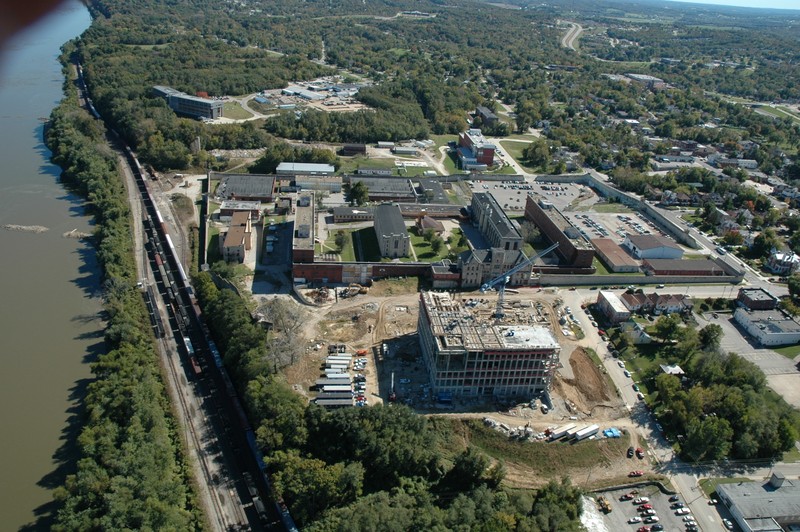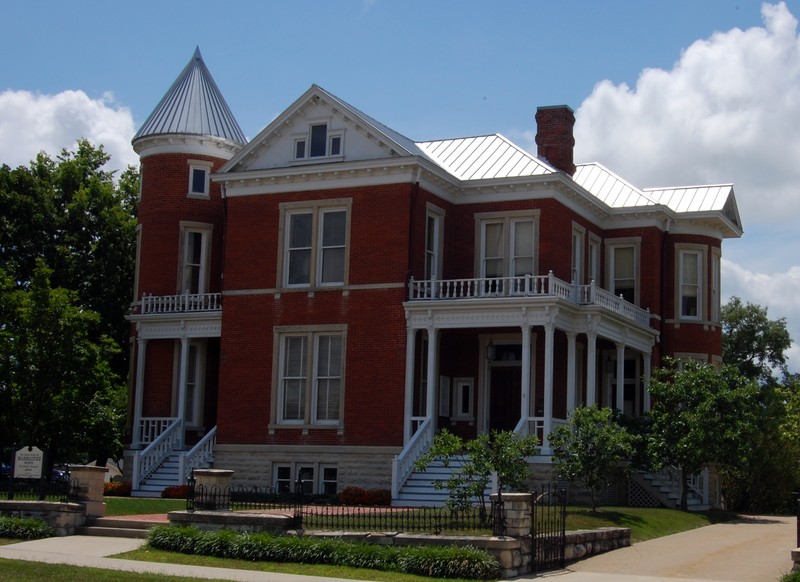 Postcard showing the cellblocks in "E-Hall" at the Missouri State Penitentiary. Postcard mailed in 1954. Image courtesy of the Missouri State Museum's collection.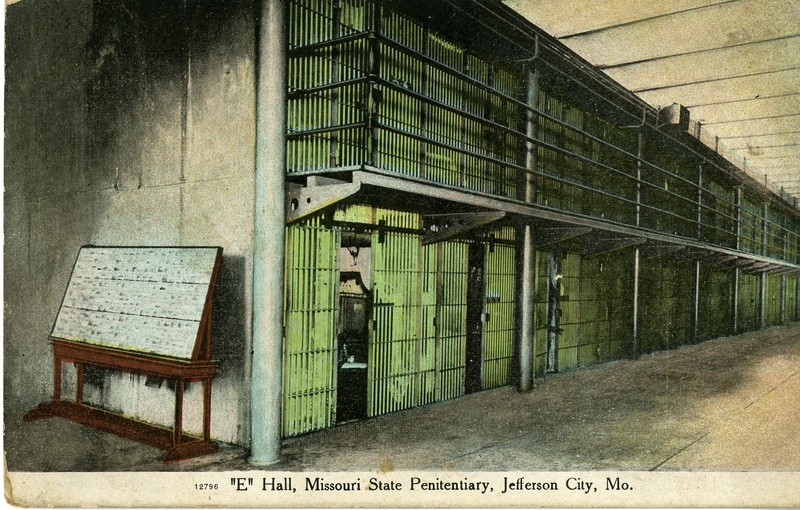 Inmates & Missouri Highway Patrol officers after the bloody riot at MSP in 1954. Notice the burned out building in the background. Image courtesy Mo. State Museum.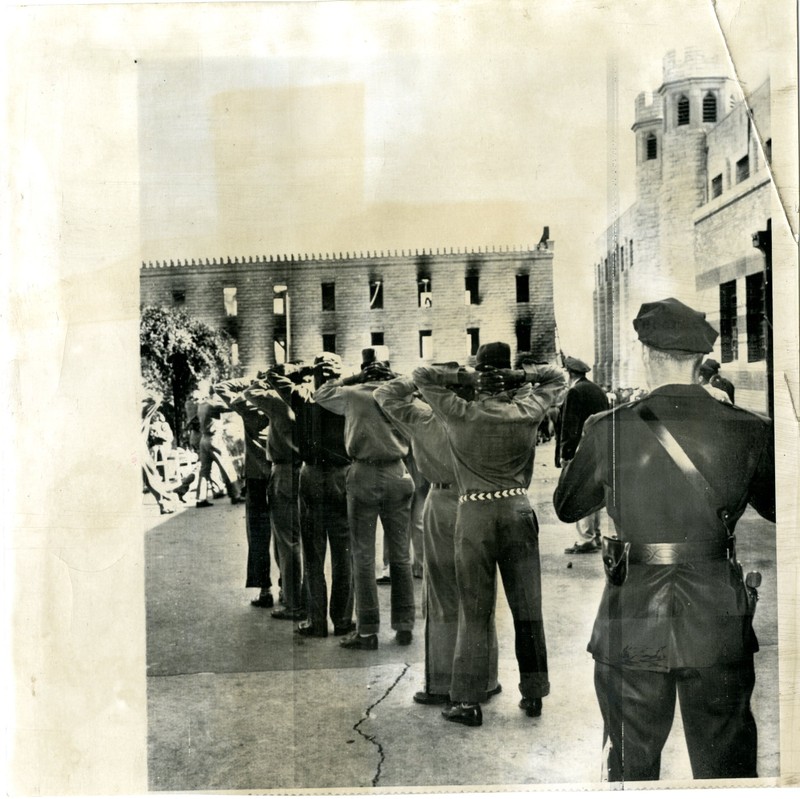 Backstory and Context
In addition to James Early Ray, who was only able to murder Martin Luther King because he managed to escape from the prison in 1967, the prison housed other notable inmates including high profile women inmates. One was Emma Goldman, who imprisoned for inciting riots and advocating the use of birth control, among other charges. She would later influence the founders of Planned Parenthood and the American Civil Liberties Union. Another female inmate, Kate Richards, Chairman of the Socialist Labor Party, was charged with espionage after giving a speech in North Dakota. After her release she dedicated herself towards prison reform.

As a result of the numerous murders that took place in the prison, Time Magazine dubbed it "bloodiest 47 acres" in the country. Riots occurred as well. The most notable one began early in the morning on September 22, 1954 and lasted a full 24 hours or so before authorities, and the National Guard were able to fully subdue the inmates.


Sources
http://www.missouripentours.com/history.php
Additional Information