Ronald Reagan Presidential Library
Introduction
The Ronald Reagan Presidential Library in Simi Valley, California is the presidential library and final resting place for the nation's 40th president, Ronald Wilson Reagan. The facility was designed by Hugh Stubbins and Associates and construction on the library started in 1988. The facility was finished on November 4th, 1991. The library is located about 40 miles south of Los Angeles and approximately 15 miles west of Chatsworth. The Reagan Library is the largest of all of the federally operated presidential libraries.
Images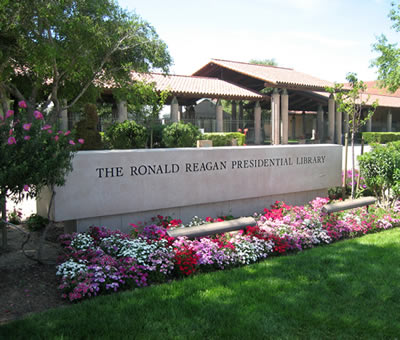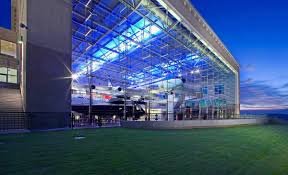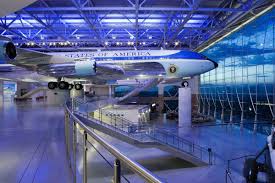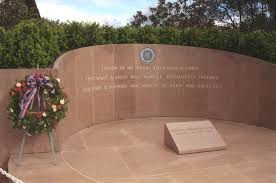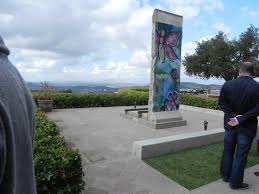 Backstory and Context
Ronald Wilson Reagan was born on February 6, 1911 and lived in Tampico, Illinois. Reagan spent most of his life after college in the entertainment industry becoming an actor and even became a member of the Board of Directors of the Screen Actors Guild serving as their president from 1947-1952 and again from 1959-1960. He also served in the military enlisting in the Army Enlisted Reserve and became a second lieutenant in the Officers' Reserve Corps of the Calvary. Reagan switched over to politics starting out as a Hollywood Democrat idolizing Franklin D. Roosevelt before he switched over to the Republican Party in the 1950s. From there, he became a two-term Governor of California serving from 1967-1975. He made a bid for the Republican Nomination against President Gerald Ford in 1976, but narrowly loss as the convention approached. Reagan tried again in 1980 winning his party's nomination and defeating President Jimmy Carter in a massive landslide becoming the 40th President of the United States. He would then defeat Walter Mondale in 1984 winning re-election.
The presidential library and the exhibits inside follow Reagan through his film career to his tenure in politics referencing many things he accomplished as President. There is a podium
that visitors can stand on reading off prompters detailing President Reagan's 1980 inaugural speech. The library also has a full-scale size of the Oval Office along with replicas of the things Reagan had in his office back during his presidency. One of the most notable exhibits is a piece of the Berlin Wall that was torn down beginning in 1989. President Reagan made a famous quote during a speech commemorating the 750th anniversary of Berlin:
"General Secretary Gorbachev, if you seek peace, if you seek prosperity for the Soviet Union and eastern Europe, if you seek liberalization, come here to this gate. Mr. Gorbachev, open this gate. Mr. Gorbachev, tear down this Wall!"
Another famous exhibit is the Boeing 707 airplane that was used as Air Force One during Reagan's tenure as President. The plane is located in an exhibit hangar and serves as a permanent display. The museum is also the sight of the first and last Republican presidential primary debates that were conducted in 2008. The first Republican debate of the 2012 primary cycle was also held here hosted by NBC News and Politico. CNN hosted one of the 2016 Republican presidential primary debates in this library as well.
Sources
"The Reagan Library" http://www.reaganfoundation.org/ 4/19/15
Boeing. "Reagan Air Force One Moves to Presidential Library Site," Boeing. June 20th 2003. Accessed May 6th 2021. https://web.archive.org/web/20071213015615/http://www.boeing.com/news/feature/reagan707/news_release1.html.
Politico Staff. "Republican Debate 2011: Reagan Presidential Library hosts GOP Presidential Candidates," POLITICO. September 7th 2011. Accessed May 6th 2021. https://www.politico.com/story/2011/09/republican-debate-2011-reagan-library-hosts-gop-presidential-candidates-live-updates-062731.
ABC News. "2016 Republican Presidential Debate: Reagan Library Edition," ABC News. September 16th 2015. Accessed May 6th 2021. https://www.google.com/amp/s/abcnews.go.com/amp/Politics/2016-republican-presidential-debate-reagan-library-edition/story%3fid=33800608.
Additional Information