Moore Memorial Library
Introduction
Located in Chenango County, NY, Moore Memorial Library was constructed between 1901 and 1904. The library was named to honor the Moore Family's generous gift to this village. The structure and design of Moore Memorial Library features Indiana Sandstone and boasts stately Greek architecture. The library houses the Cynthia Raymond Room in the basement and a local history museum is on the third floor. In 2007, Moore Memorial Library added a new area for teens as well as a special children's area. The library also added an amphitheater, reading garden and a computer lab.
Images
Moore Memorial Library- The roof of 1903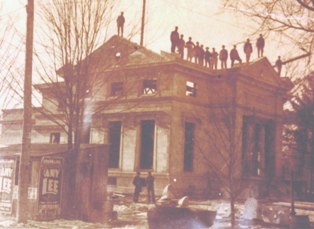 Mrs. Moore and son, William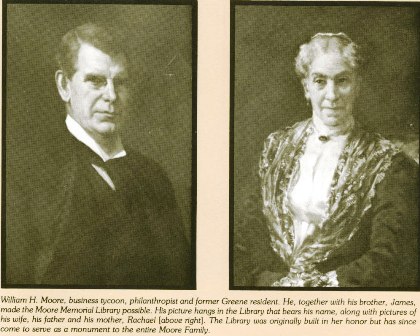 Opening Day Resolution 1/28/1904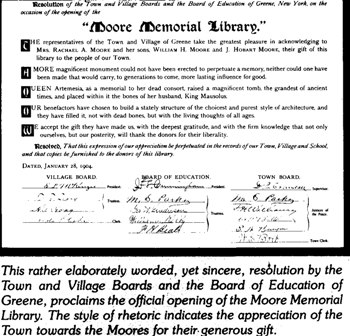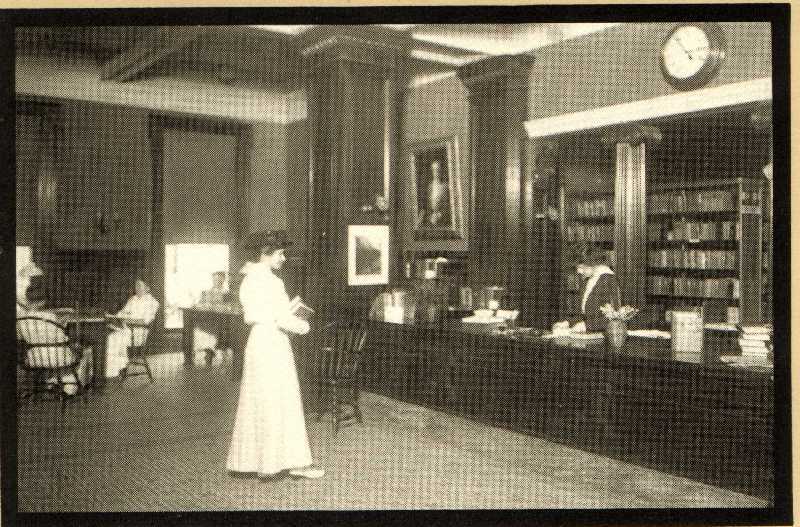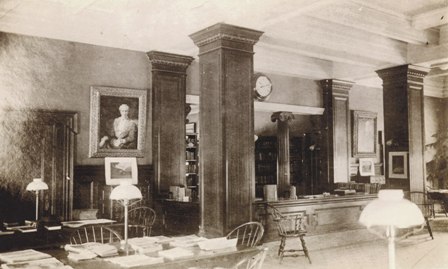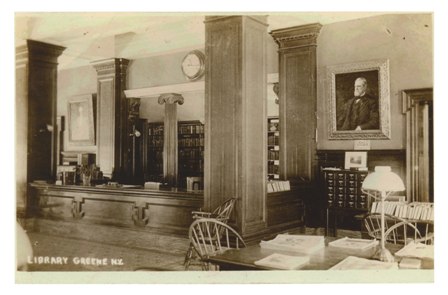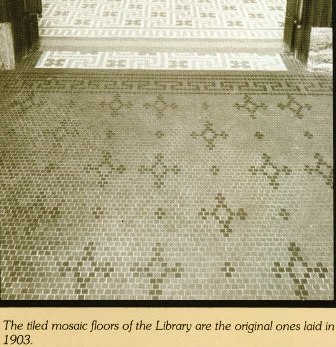 Moore Memorial Library in present date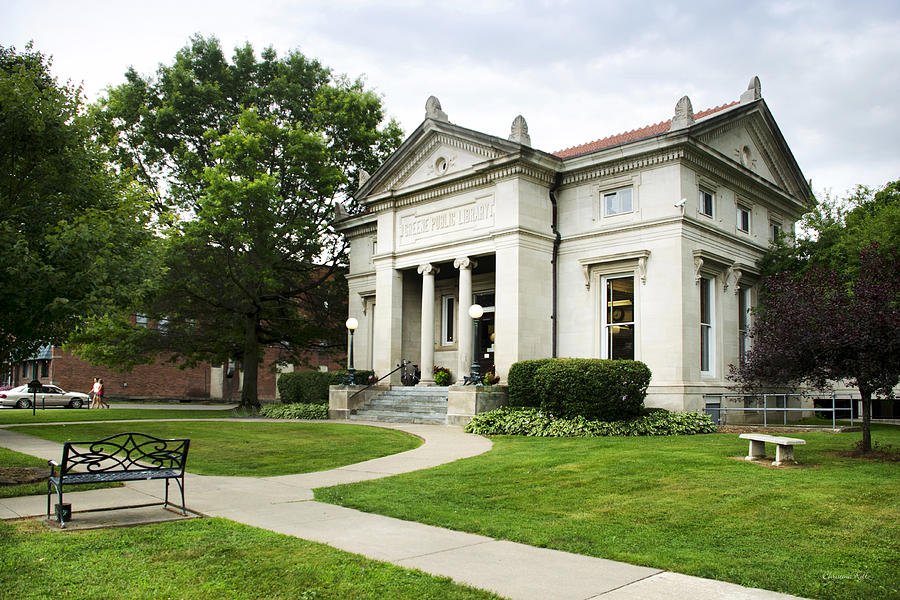 Backstory and Context
Step back into the history of The Moore Family, in 1901, Rachael Beckwith Moore bought a land in the village of Green for project of library building. Afterward, the construction of library began in 1901. Rachael and her sons, William Henry Moore and James Hobart Moore had spent their life in Greene and their passion and generosity to the library. This is a great story of The Moore Family. William Henry Moore and James Hobart Moore was a wealthy businessmen. National Biscuit Company ( Nabisco), the Rock Island, and Chicago and Pacific Railway were also controlled by the Moore brothers. Besides, William was also a founder of the Diamond Match Company and four companies which belonged to the United States Steel Corporation. With the great success in business, the Moore brothers never forgot the library which was a project of their mother, Rachael Beckwith Moore. The Moore brothers had donated $65,000 for the construction's funding and $65,000 for the books and endowment. Their generosity has helped Chenango County to preserve and publish the rich history of this area as well as bring a big chance to community to enjoy the brilliant library service here. That is not the end, Ada Small Moore, wife of William Henry Moore, also donated $150,000 to raise the library's endowment fund (1).
Several years later, in 1901, Rachael Moore died, the library was dedicated and served as memorial for William and James' mother and known as Moore Memorial Library. Nowadays, the majestic building of library stands as a great testimonial to the entire Moore family for their success, generosity and their heart. Today, with the mission " provides current popular materials for all ages,purchases current reference and circulating materials to answer the information needs of citizens, and provides democratic access to cost effective technologies"(1), the Moore Family descendants still works on the Marion Moore Foundation and support the library.
According to Moore Memorial Library, the architecture design of this library is described "Indiana sandstone and boasts stately Greek architecture. The marble pillars, brick foundation, intricate wood carvings on the inside pillars, tiled mosaic floors" (1) and "Generations of villagers and visitors have admired and appreciated the majestic stone library" (1).
Sources
(1) "History". greenenylibrary. N.d., N.p, Retrieved April 30, 2015 from http://greenenylibrary.org/index.php/history-2
Additional Information