Payson Tucker watering trough
Introduction
What is this mysterious, enigmatic monument, memorial? It is actually a relic of a time gone by. It is a watering trough for horses, dogs and people. It was a gift to the community from Payson Tucker. It is a gateway to an interesting bit of local history. This story involves multiple ways to approach history, including photos, paintings, maps, newspaper clippings, archives, works of art, paintings, and sculpture.
For me, this object can serve as a story gateway that leads from this monument, to a man, to a house, to maps, to lasers and finally to the mountain summits at the edge of the horizon for some of the most famous views in White Mountain Art. 
For the younger crowd, the site serves as a Poke gym through the Pokemon Go mobile game (My son knew all about that subject, I on the other hand was clueless about that). See an article about that from the Conway Daily Sun here. 
However, I knew just by glancing at it that for past generations, it served a more practical function as part of the necessary infrastructure during the horse and buggy days. 
Images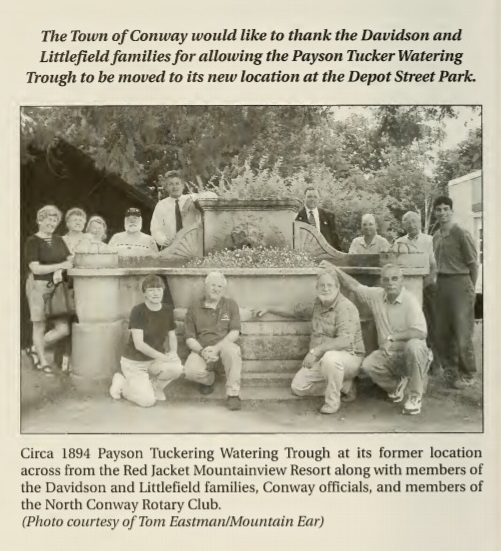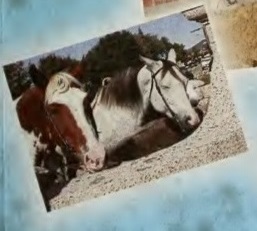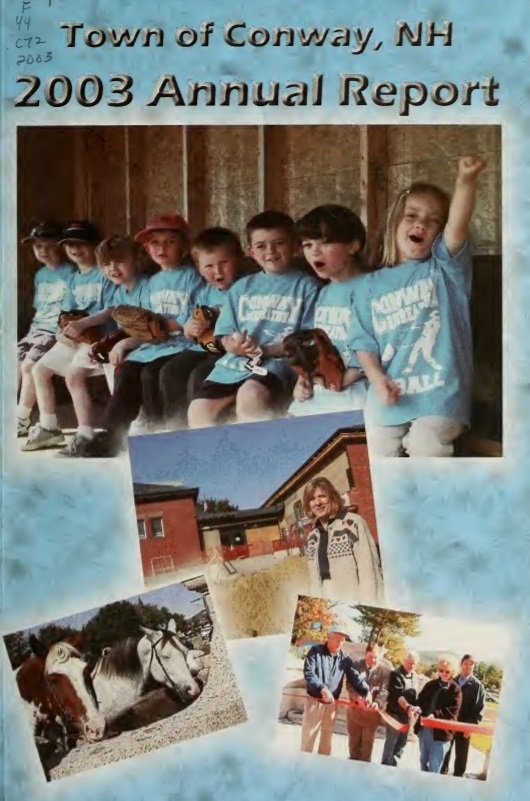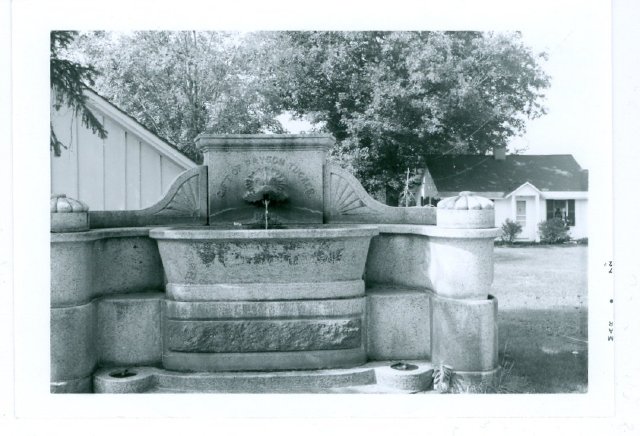 Backstory and Context
It is a watering trough, a once critical remnant of a lost landscape and time period that remains today only as a vague memory. 
To explore the story, we will use both modern technology and also look at historic photos, maps, newspaper clippings, wills, legal documents, paintings, prints, sculpture, and even rugs and sheet music. 
The Google Street View image above, as well as a series of related maps and satellite images, can be found here.  You can use this site to navigate to the park. It is conveniently located just south of the new home of the Mount Washington Valley Chamber of Commerce and west of a free parking lot from which to explore the area. 
You can see the Chamber website here. 
The 2003 Town of Conway Annual Report here reveals that this was not it's original location. It was moved here in September of that year. 
By moving the fountain to the new location, the trough lost it's original context and some of the story connections. We will attempt to reset that here (at least virtually). The Conway Public Library's Henney History Room has a photo of it in it's old location here.
Additional Information