The Lemp Mansion Restaurant & Mansion
Introduction
Constructed sometime in the 1860s, the Lemp Mansion is one of the more mysterious landmarks in St. Louis. It is named after the Lemp family, which was one of the city's wealthiest families thanks to its booming beermaking business. However, the family suffered enormous tragedy. Four family members committed suicide (by gunshots), three of whom did so in the home, which is now believed to be very haunted. The house is now a restaurant, inn, and event venue.
Images
The Lemp Mansion was built in the 1860s and is alleged to be one of the most haunted buildings in the city. Photo: Lemp Mansion Restaurant & Inn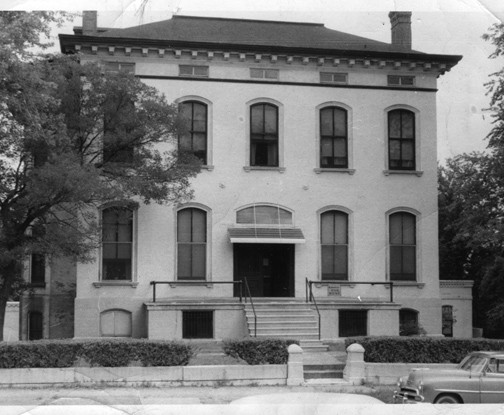 Backstory and Context
In 1838, John Adam Lemp immigrated to St. Louis from Eschwege, Germany. He started to seek his American dream by opening his own grocery store. What kept him above his competition was that he was not only able to sell grocery goods, he also produced his own beer. He learned the craft from his father back in Eschwege. The underground cave systems in St. Louis were perfect for his brewing process.
In 1840, he did away with the grocery business altogether and opened up his own brewery at 112 S. Second Street. With an empire was born within St. Louis. He died a millionaire and left the business to his son William J. Lemp. In 1864, Lemp opened up a second plant covering up more than five blocks of space. Then in 1892, it officially became a corporation. The demand for the Lemp's beer grew but sadly this is where the happiness and success ended and tragedy began.
Frederick Lemp, William's favorite son and heir died in 1901 of a heart problem. Then three years later, William committed suicide, still grieving over the loss of his son. That's when William J. Lemp, Jr. succeeded his father as president of the company. Slowly the fortune of the Lemp family slowly declined until in 1919 the prohibition had closed down the brewery permanently. Then in 1920, William Jr.'s sister Elsa committed suicide in her home.
In 1922, William Jr. had to sell the brewery for a fraction of what it was once worth. The same year he committed suicide in the same house. His son William III died of a heart attack of the age of 43. William Jr.'s brother Charles became reclusive after his brother's suicide. In 1949, he killed himself in the house and was later found by his brother Edwin. Edwin was the only child of William Sr. to die of natural causes at the age of 90. His death ended this Line of the Lemp family.
Sources
"America's First Lager Beer Brewers." The Lemp Mansion Restaurant & Inn. Accessed April 17, 2015. http://www.lempmansion.com/history.htm.

"The Haunted Lemp Mansion in St. Louis." Legends of America. Accessed April 17, 2015. http://www.legendsofamerica.com/mo-lempmansion.html.

O'Neil, Tim. "A Look Back • Lemp Mansion, home of beer dynasty and suicide." February 12, 2012. https://www.stltoday.com/news/local/metro/a-look-back-lemp-mansion-home-of-beer-dynasty-and/article_...
Additional Information