The Discovery Museum and Planetarium
Introduction
Bridgeport's Discovery Museum and Planetarium has served as an educational and kid-friendly learning epicenter since it first opened its doors to the public in 1962. Founded on a mission to educate, inspire, and engage both children and adults alike, this 20,000 square-foot facility seeks to enhance public knowledge and excite visitors about the wonders of space, technology, and ideas. Through its myriad of interactive and informational exhibits, the Discovery Museum and Planetarium stands as both a tourist attraction and an informal science education center. Visitors can expect to discover and explore both permanent and changing interactive exhibits, and for the space enthusiasts, the museum's 124-seat Henry B. duPont III planetarium and Connecticut's sole Challenger Learning Center introduce visitors to the history of space exploration and the wonders of the night sky.
Images
Outside view of the Discovery Museum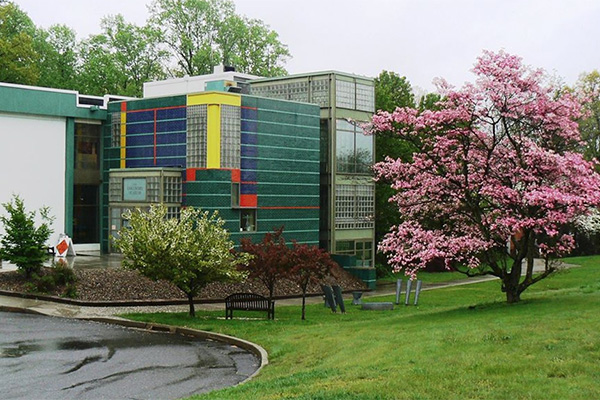 The Torch Bearers Statue near the museum entrance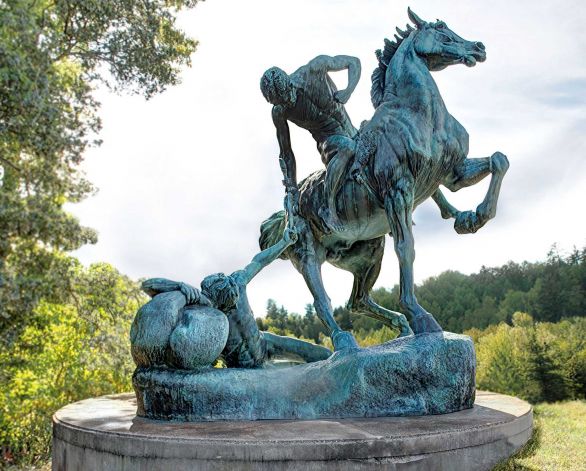 Discovery Museum Energy Exhibit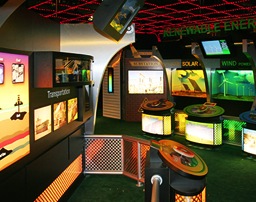 Backstory and Context
Every year, over 55,000 children participate in the museum's science programs and outreach activities1, and the Education Department at The Discovery Museum features a team of scientists, educators, and experts ready to speak and interact with both school groups and the public. Some preschool learning labs featured at the museum include "I Want To Be An Astronaut," "Wild Weather," and "Wiggly Worms." Demonstrations for grades 6 and up include "Advanced Electricity," "Flight," and many others. The Discovery Museum and Planetarium also features a variety of science courses á la carte and the museum hosts scouting groups and overnight programs.
The Henry B duPont III planetarium is a permanent fixture of the museum that draws thousands of space exploration enthusiasts every year. New shows come out regularly, though visitors and school groups can always expect to find both digital shows on a full dome projector as well as live narrated star shows. Special reserved shows last up to 45 minutes and can feature anything from the Milky Way to the current night sky. In addition to the planetarium, the Challenger Learning Center endures as the museum's most revered exhibit. Within this learning center, visitors can discover a state-of-the-art mission control center and a technologically advanced space station simulator. Because of grants from the State of Connecticut, the Challenger Learning Center features the latest technologies to give students an immersive experience that involves realistic space missions. Furthermore, school visits also include teacher training with NASA and pre- and post-visit curriculums. 2
Aside from the many learning labs and outreach programs, the Discovery Museum and Planetarium hosts many informative, interactive, and fun exhibits ideal for all ages. On the lower level of the museum, visitors can touch a real meteorite that fell to Earth over 50,000 years ago, climb around a moonbase, and watch a film from the IMAX Space Collection. Visitors can also browse among a sports science exhibit, a Mezzanine art gallery, and a visually compelling energy exhibit.3 Outside of the museum, there is a cast bronze statue known as Los Portadores de la Antorcha (The Torch Bearers). This statue was first dedicated in the museum's early days in 1963, and it remains as one of four replicas of the Spanish original in the entire world.4
Sources
1. http://www.discoverymuseum.org/about/about.html 2. http://www.discoverymuseum.org/resources/Home/SchoolProgramGuide.pdf 3. http://www.discoverymuseum.org/museum/museum/exhib/perm.html 4. http://www.histden.org/journal/jhd_v55_2007_3_secured.pdf
Additional Information