Schooner Adventure
Introduction
Schooner Adventure is a 122-foot historic wooden dory fishing schooner, designed by Thomas McManus and built in 1926 by the John F. James and Sons Shipyard in Essex. She was launched under the command of Captain Jeff Thomas. She is the last Gloucester's fishing schooner, commonly known as "Gloucestermen", the tall ships made famous by Rudyard Kipling in his Captains Courageous.
Images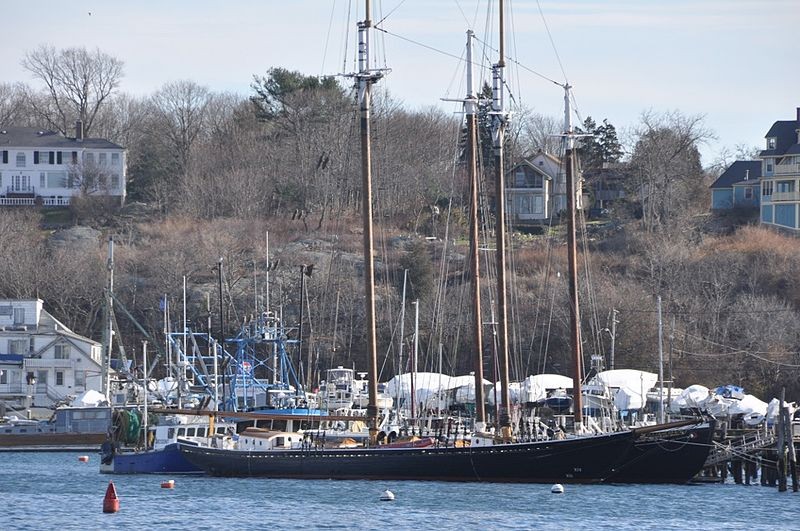 Schooner Adventure, the icon of America's fishing industry.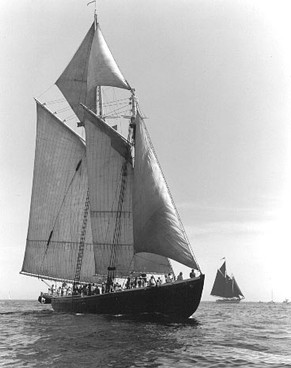 Captain Jeff Thomas, about 1921
Backstory and Context
Schooner Adventure was the biggest moneymaker of all time, and is an icon of America's fishing industry. The boat was retired in 1953 as the last American dory fishing trawler left in the Atlantic. Subsequently refitted as a windjammer, the Adventure carried passengers along the coast of Maine until 1987. During this time she earned the nickname "Queen of the Windjammers" for her grace, beauty, and prowess as a sailing vessel. Since 2013, after the final restoration, Adventure regularly sails the Massachusetts coast keeping her name and tradition alive.
The Schooner Adventure is listed on the National Register of Historic Places, was designated a National Historic Landmark in 1994 and an Official Project of Save America's Treasures in 1999.
Sources
http://schooner-adventure.org/wp-content/uploads/2010/04/mugup_FW08.pdf http://schooner-adventure.org/?page_id=42 http://en.wikipedia.org/wiki/Adventure_(schooner)
Additional Information