San Antonio Botanical Garden
Introduction
The San Antonio Botanical Garden states its mission as "to inspire people to connect with the plant world and understand the importance of plants in our lives." As such, it offers several unique garden types. The Conservatory displays plants from around the world in the year-round greenhouse. The Texas Native Trail displays authentically Texan plants, alongside several historical Texan homes, which were reconstructed on site to display what life in Texas, amid its natural setting, was once like. The Formal & Display Gardens offer an elegant and old-fashioned reprieve. Finally, the Watersaver Garden displays best practices and techniques for the water-conscious gardener.
Images
The San Antonio Botanical Garden's Conservatory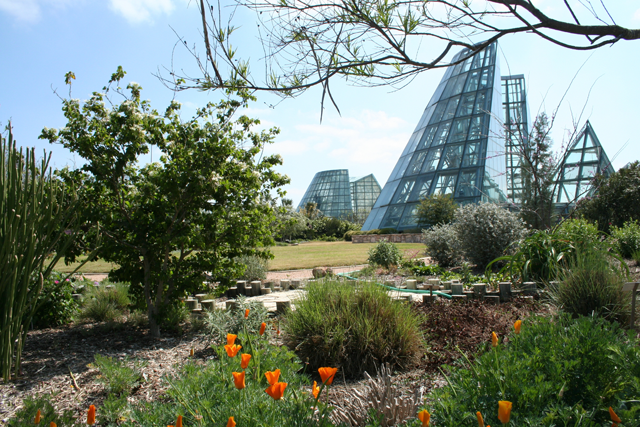 The Daniel J. Sullivan Carriage House welcomes visitors.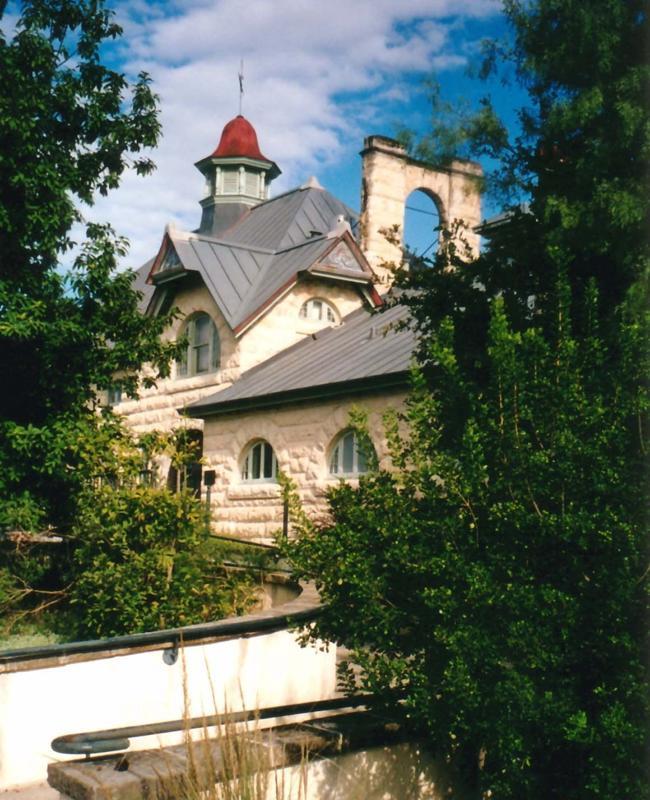 Backstory and Context
Visitors first enter the San Antonio Botanical Gardens by way of Daniel J. Sullivan Carriage House. The carefully reconstructed 1896 building welcomes visitors through its historical gates.

The grounds of the garden were once a limestone quarry, which in 1877 became the home of a new water works system. However, due in part to fear of drought instability and in part to potential water contamination, the surface water system was abandoned. By 1899, the G.W. Brackenridge company deeded the water works land to the city.

Two women, Mrs. R. R. Witt and Mrs. Joseph Murphy, began campaigning for a public garden in the 1940s however. Together they helped established the San Antonio Garden Center, but they did not quit with that success. In the 1960s they revealed a much grander plan for a larger garden using the neighboring waterworks land. It took many years, more campaigning, and quite a lot of fundraising, but on May 3, 1980, their dream was realized in the opening ceremonies of the San Antonio Botanical Garden.

Today the garden is a place to relax and to learn. The gardens can be enjoyed for their beauty and studied for their science and history. The garden founders also carefully planned the 11-acre Native Texas Trail to encompass more than just the native plants of Texas, but to also include examples of early Texas architecture. A limestone cottage, a log cabin, an adobe home--all are examples of the same of the historic homes that can be found along the trail. Visitors at the San Antonio Botanical Gardens explore both nature and history together.
Sources
"Mission and History." San Antonio Botanical Garden. Accessed April 13, 2015. http://www.sabot.org/the-garden/mission-and-history/
Additional Information