Peter J. Weber House: Iconic Riverside Home
Introduction
Designed by architectect Peter J. Weber in the 1930s, the Peter J. Weber house is listed in the National Register of Historic Places and a recognized City Landmark. Built from 1932 to 1938, the house, featuring some technology that is only now being widely adopted, was at one the Headquarters of Old Riverside Foundation.
Images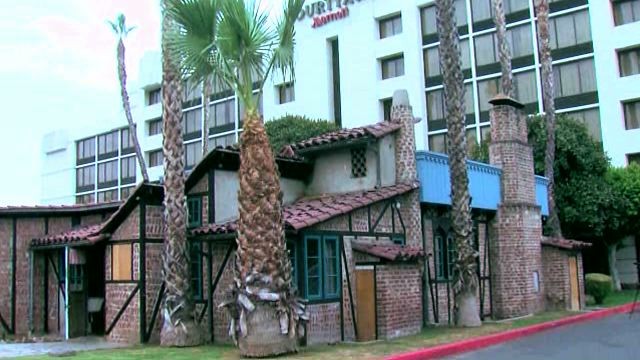 Solar heater built in the 1930s.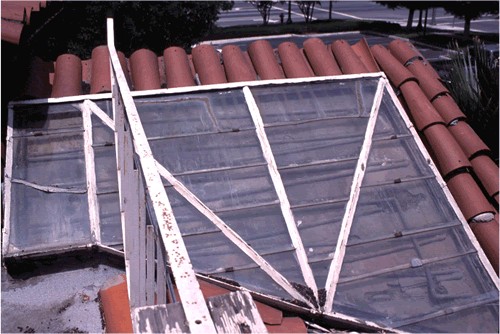 Original Sketch of the Weber House by Peter J. Weber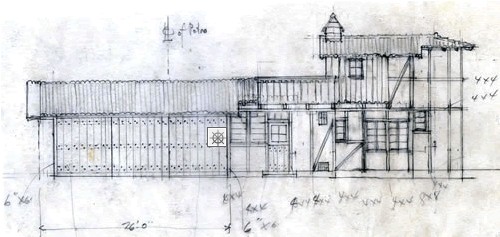 1961 photo of house. Patio looking into kitchen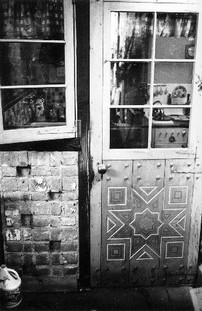 Peter and wife Clara outside entry way of the house.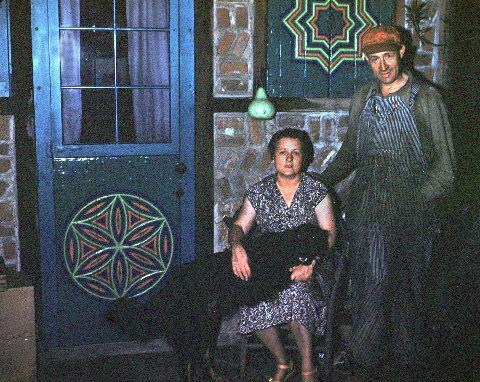 Backstory and Context
Weber, G. Stanley Wilson's architectural firm's chief designer, designed many buildings and projects in around Riverside to include the Redlands Post Office and the Mission Inn's International Rotunda. In keeping with the international nature of the storied rotunda, the Weber House design was influenced by Weber's journeys abroad to include many Moorish design details.
In addition to the house's international flare, it is noteworthy for being representative of the Art Deco, Craftsman, and Art Nouveau styles. Moreover, many if its interior and exterior woodwork was carved by hand and painted in great detail. Even many of its ceilings are made of carved and painted pine planks. The precise attention paid to specifics in the construction of the Weber House can be found in the smallest visible detail such as the decorative nail heads in its cabinets and wrought-iron hinges.
The Weber House was and is more than just beautiful; though built more than 70 years ago, it was built to be green with it having a solar water heater constructed out of car windshields and a brick exterior that was built out of reclaimed brick. Old crankcase oil was used to stain and protect its wooden exterior.
The Peter J. Weber House sits on five acres of land that was once orange groves.
Additional Information