Pompeys Pillar National Monument
Introduction
The Pompeys Pillar National Monument is large sandstone rock formation located northeast of Billings, Montana. William Clark, of the Lewis and Clark expedition, etched his signature at the top of the formation. Thus far, the signature is the only known physical evidence of the Lewis and Clark expedition. Clark called the rock formation "Pomp" after the son of Sacagawea, the Shoshoni Native American who accompanied Lewis and Clark on their journey. The word "pompy" means little chief in the Shoshoni language. The rock was given its name Pompeys Pillar in the account of the expedition which was published in 1814. It was designated a National Landmark in 1965, but that designation was removed in 2001 when it was named a National Monument.
Images
Pompeys Pillar National Monument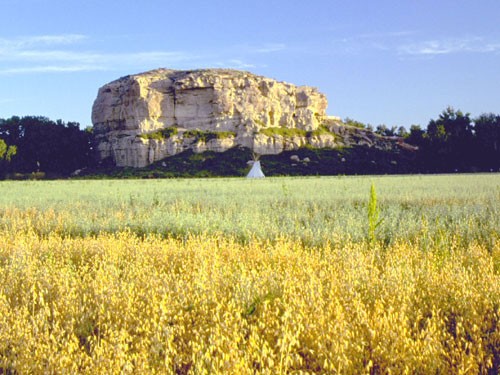 The National Monument plaque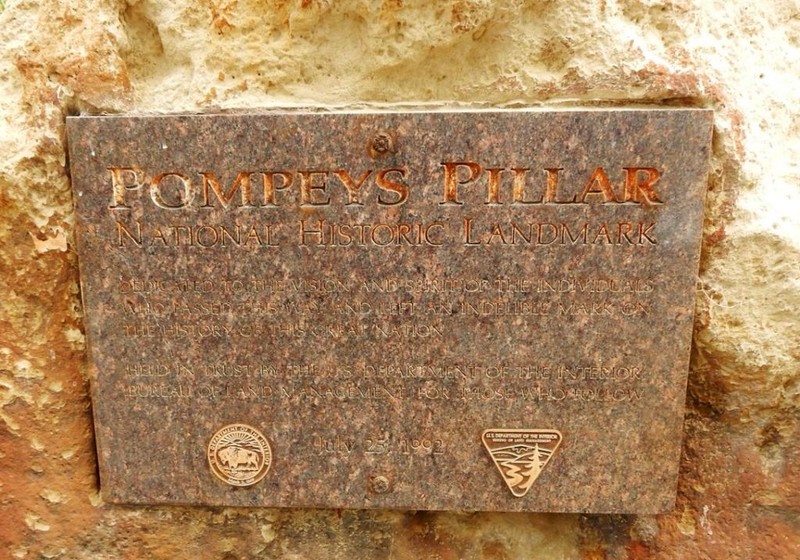 Picture of Clark's signature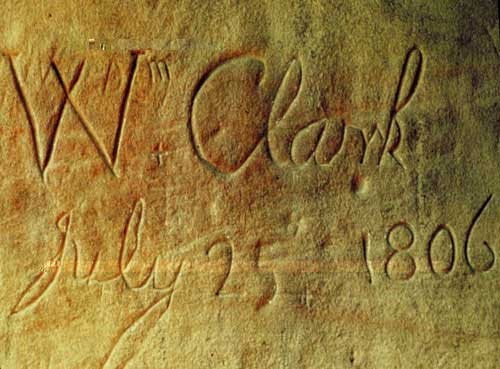 The stairway leading up to the top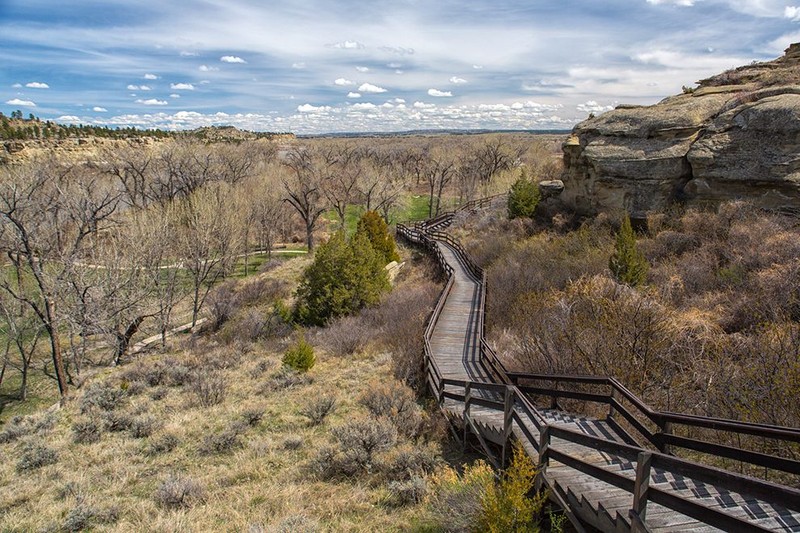 Backstory and Context
Pompeys Pillar did not officially belong to any piece of property until the mid 1800s when it became part of the Crow Indian Reservation. Not long after it was removed from the reservation but the Crow people were allowed to establish homesteads in the surrounding area. In 1955, the Foote family purchased the property and they remained there until 1989. In December of that year, the Bureau of Land Management was created to develop plans for the site. The bureau bought it in 1991 and opened it a year later. A few years later in 2006, the Pompeys Pillar Interpretive Center was built.
Sources
"History of Pompeys Pillar". http://www.blm.gov/mt/st/en/fo/billings_field_office/pompeyspillar/history.html. Retrieved 4-10-15. "Pompeys Pillar". National Historic Landmark. 7+23-1965. http://tps.cr.nps.gov/nhl/detail.cfm?ResourceId=308&ResourceType=Site. Retrieved 4-10-15.
Additional Information