Frye Art Museum
Introduction
Author-Uploaded Audio
Early in the 20th century Charles and Emma Frye, a successful couple living in Seattle, were known art enthusiasts. They had acquired such a large collection that they had an art gallery constructed inside of their home to showcase their pieces. After Charles and Emma had died, their 232 paintings became the Founding Collection of the Frye Museum of Art, built in 1952. Today, the Museum has various collections with German, American, and European works.
Images
Interior view of the Frye Art Museum
Exterior view of the museum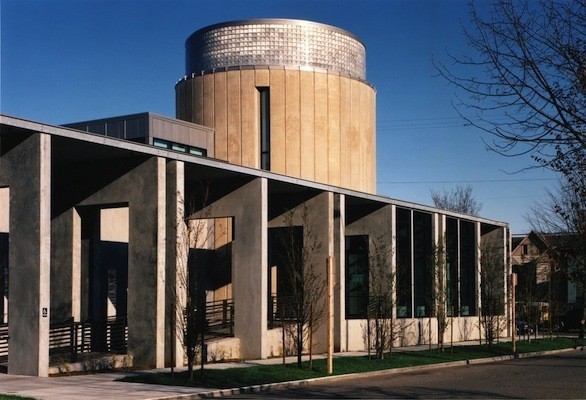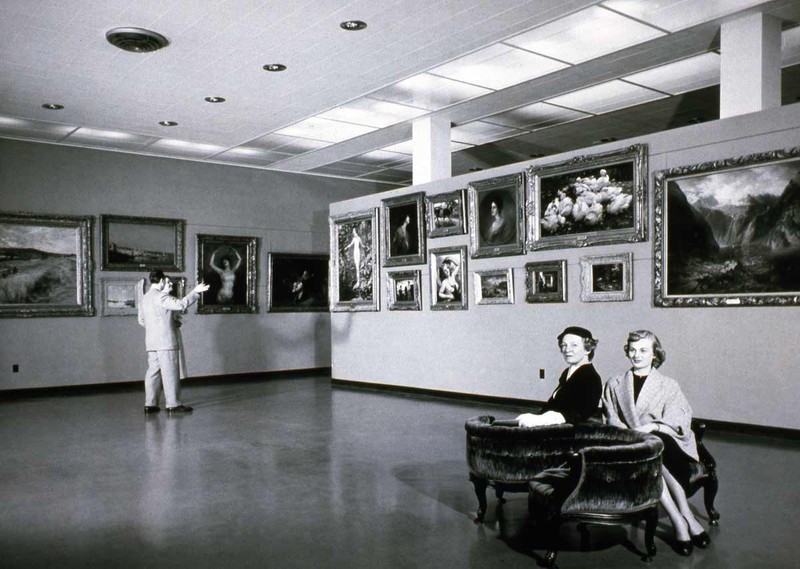 Children Visit the Frye Art Museum on Opening Day, 1952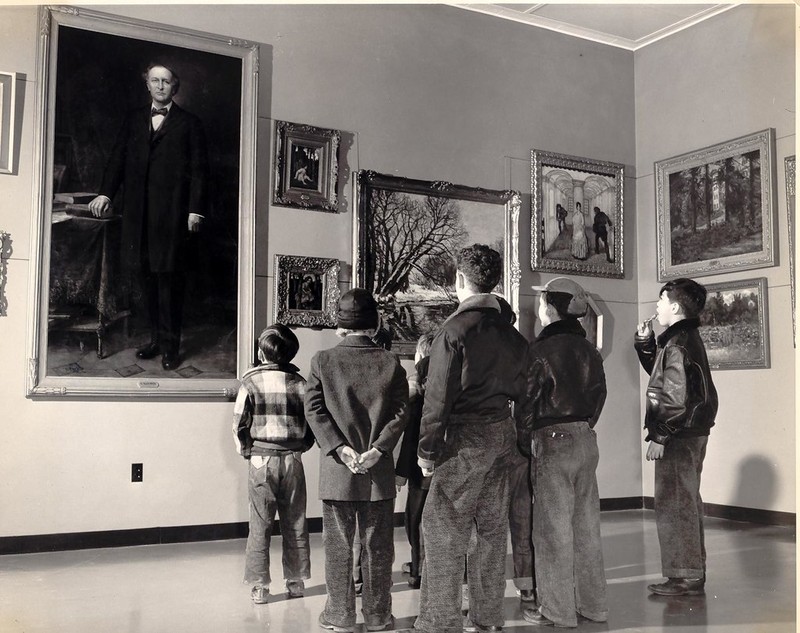 Backstory and Context
Author-Uploaded Audio
The Frye Founding Collection that was established by Charles and Emma Frye before their deaths mainly showcased late nineteenth and early twentieth century German art. Charles and Emma were both born in Iowa, the children of German emigrants. They eventually would relocate to Seattle and make their fortune in the meat-packing business. Charles Frye also embarked on several other different ventures, such as investing in real estate, oil wells, and gold mines, and these holdings are still the primary source of revenue for the Frye Museum of Art. The couple began collecting paintings in the early twentieth century and their enthusiasm for the arts contributed to their acquisition that totaled more than 200 pieces, with the majority being German. When Emma died in 1934, paintings covered the Fryes' walls from the floor to the ceiling.
At the time, prominent American collectors and curators were attempting to create a cultural link between Germany and America, therefore, the couple's collection was significant. Charles and Emma Frye had no children, so they stated in their wills that a museum free to the public be built to house their collection. Charles also made the stipulation that natural lighting be used to illuminate the galleries and that absolutely no abstract pieces be placed on display. Walser Sly Greathouse, the executor of Charles' will, established the museum in Frye's name and became the first to manage it's operations. After more than ten years of work and construction, the Frye Art Museum opened on February 8, 1952. With Greathouse as director, he decided to broaden the museum's collection. On trips to New York, he would acquire American pieces by artists such as Thomas Eakins and Winslow Homer. He also purchased from local Seattle artists like Albert Fisher and William Cumming. Walser's wife, Ida Kay, became the second museum director in 1966 after her husband died. She ran the museum until her retirement in 1994.
Today, the museum's collections have grown beyond the Frye Founding Collection. The pieces continue to complement the Founding Collection with additional German and other European artwork. Pieces that make up the collection include oil paintings, watercolors, etching, lithograph (a way of printing from a prepared flat stone, metal, or plastic plate with a greasy crayon or tusche drawing that is washed with water, recovered in ink, and applied to a surface), pastel, pencil, acrylic, charcoal, mezzotint, mixed media, and more. The museum offers a variety of guided tours, gallery talks, exhibition lectures, art history lectures and courses, film, music, and exhibition performances. Furthermore, the museum schedules field trips and visits for students of all ages promoting art history education. In fact, education is one of the most important fundamentals at the museum. For example, professional development opportunities are also offered that use hands on lectures, workshops, and film to inspire collective community discussion. From it's founding the Frye Art Museum, at it's core, has been about a love of art. Charles and Emma were art enthusiasts that have, unknowingly, inspired many who have visited the museum; and those that have lent a hand in it's continued operations and evolvement have only improved upon the initial vision. 
Sources
"Lithography." Artlex. http://www.artlex.com/ArtLex/kl/lithography.html "Collections." Frye Art Museum. http://fryemuseum.org/collections/ "Frye History." Frye Art Museum. http://fryemuseum.org/history/
Tate, Cassandra. Frye Art Museum (Seattle), History Link. March 3rd 2002. Accessed March 6th 2020. https://www.historylink.org/File/3711.
Image Sources
World Art Foundations

Seattle Met

Flickr

Flickr

Additional Information