Benjamin Stephenson House
Introduction
The Benjamin Stephenson House is a Federal style home built in 1820 in the city of Edwardsville, Illinois, United States. The house was constructed by prominent Edwardsville citizen and Illinois politician Benjamin Stephenson. He died shortly after the home's completion and the home had 15 subsequent owners, some of whom made major alterations to the original structure. In 1845 the addition of an ell altered the appearance of the house. The last two owners were the Sigma Phi Epsilon fraternity and the current owner, the city of Edwardsville. In 1999 the city of Edwardsville purchased the home from the Sigma Phi Epsilon fraternity and in 2001 a restoration project began. The project aimed to restore the house to its authentic 1820s appearance and open the house as a public museum. The house has been the subject of tales of ghostly activity since at least the 1970s, though no recent reports exist. The Stephenson House has prominence for its architecture and for its affiliation with Illinois politics
Images
One of the displays within the home shows how women baked bread and operated within the large kitchen.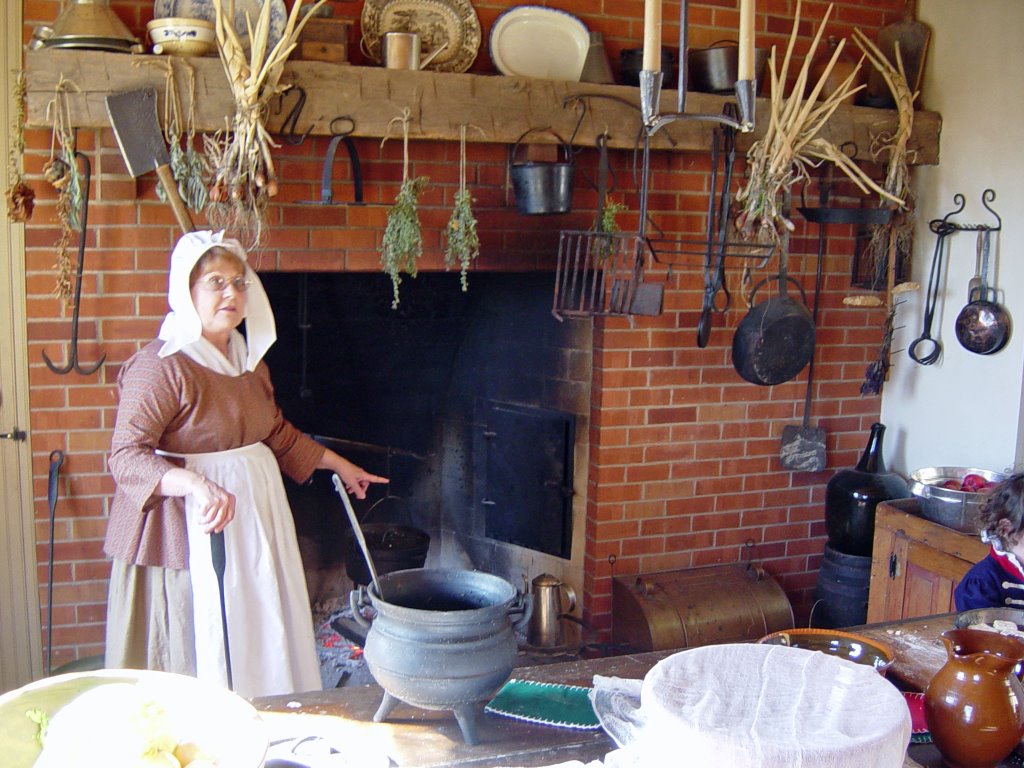 Outside view of one of the oldest homes in the state of Illinois.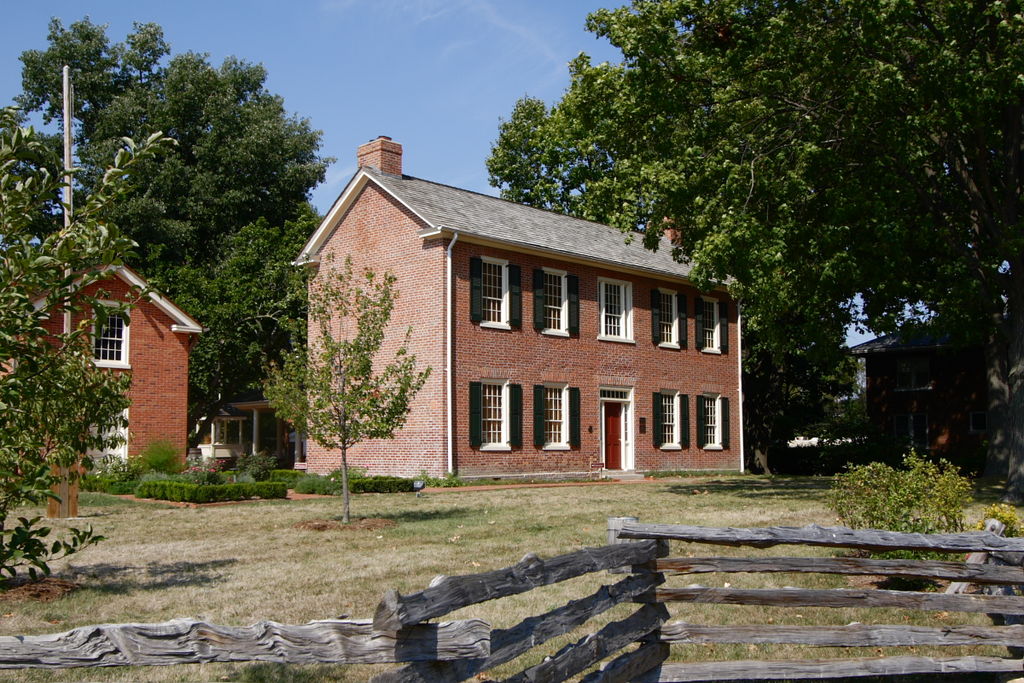 Backstory and Context
The Colonel Benjamin Stephenson House prides itself on opening a window on the cultural, political, and architectural developments during the early history of Illinois.
The home itself is a two-story Federal Style home that was built in 1820. The homes is a perfect example of how the upper class once lived. The house has four rooms, and is an excellent example of early architecture. It is one of only a few homes that still stand from the 19th century in Illinois.
The Stephenson House is an important landmark in the establishment of Edwardsville -- the third oldest city in Illinois -- as a center of government and commerce. Benjamin Stephenson also played an important role in the emergence of Illinois from a "territory" into the nation's 21st state in 1818.

Today, the renovated Stephenson House is authentically restored. Each of its four rooms contains period furnishings and four original fireplaces designed in the Adams style. The rooms are painted in the popular colors and glazes of the day. The Stephenson family enjoyed bold colors, and would use several in one room.
Children and people of all ages use the center for learning and entertainment. You can see anything from bread baking to leather working. The rebuilt summer kitchen recreates cooking techniques and recipes from the day. The sights, smells, and sounds are designed to increase awareness of the region's cultural heritage and provide a real-life glimpse of Edwardsville in the 1820s.
Sources
http://www.stephensonhouse.org/History.asp
Additional Information