El Paso Museum of History
Introduction
The El Paso Museum of History was established in 1974. At that time, the museum focused on military history and was known as the Cavalry Museum. Leaders of the organization recognized the need to interpret the history of the early army posts of the region in a larger context, and worked to include exhibits related to social history. In 1980 the name of the museum was officially changed to the El Paso Museum of History and in the early 2000s, the new downtown museum facility was completed. The museum holds five galleries that are home to permanent exhibits that focus on the diverse and once separate neighborhoods of the city, the growth of the area from Native inhabitants and its role as a transportation corridor in the Spanish colonial era, the growth of the city and its leading industries, El Paso's unique history as a Borderlands community, and an exhibit dedicated to the famous 1966 Texas Western collegiate basketball championship team. The remaining galleries hold a variety of exhibits that change throughout the year. The highlight of the museum is an interactive digital wall that allows visitors to explore every aspect of El Paso history and even share their memories.
Images
The museum is funded by the city of El Paso and is the recipient of multiple awards from the American Alliance of Museums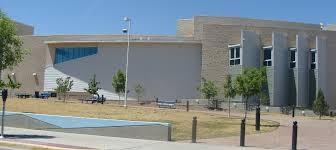 Installed in 2015, DIGIE has quickly become the star attraction of the community museum.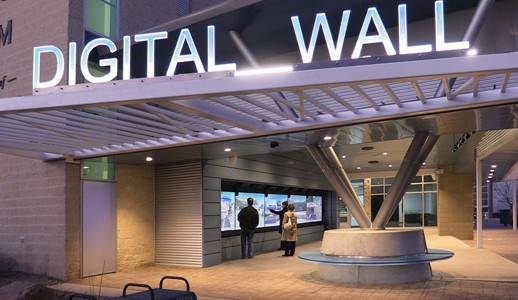 Each of the museum's exhibits emphasize the unique nature of El Paso as a Borderlands community.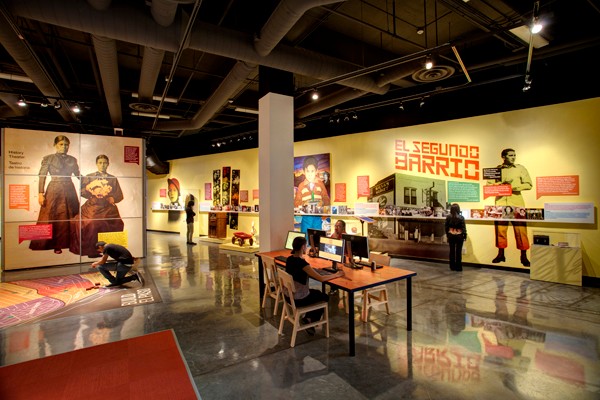 In addition to exhibits dedicated to diverse neighborhoods and culture, part of the museum shares the history of instrumental families, busines leaders, and sports stars.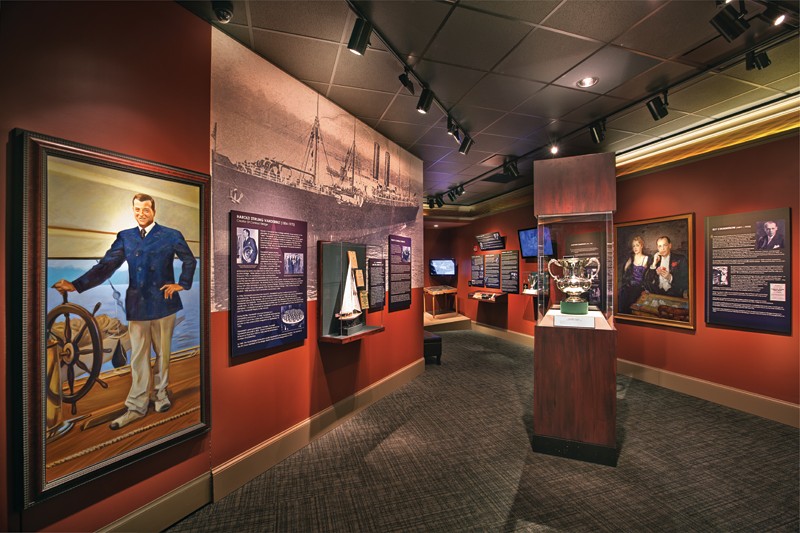 Backstory and Context
One of three museums operated by the city, the museum dates back to the establishment of the Cavalry Museum in 1974. Because the growing city of El Paso did not have a dedicated history museum, this institution moved to serve the larger history of the community and region. The name of the museum was changed in 1980 and residents worked to expand the museum's holdings. Two major turning points occurred when citizens approved bond measures that expanded the role and resources available to the museum. The current facility was made possible by a bond passed in 2000 and the museum's innovative digital exhibits were part of a second bond that included funding for historical and cultural organizations throughout the city.

In 2015, the museum opened its high-tech exhibit, known as "DIGIE," the Digital Information Gateway in El Paso. This 35-foot digital wall allows residents and visitors to interact with history and even view videos, images, and oral histories of family members and neighbors. Members of the public can share images and recollections by clicking on the link to DIGIE below.


Sources
"El Paso's 'DIGIE' Honored Once Again," El Paso Herald Post, June 12, 2016 (accessed 7/31/16) http://elpasoheraldpost.com/el-pasos-digie-honored/ "Organizational History," El Paso Museum of History website (accessed 7/31/16) http://history.elpasotexas.gov/about-us
Additional Information