Site of Howell's Mill
Introduction
Howell's Mill is a historic mill in the Ona area of Cabell County, West Virginia. Constructed on the Mud River around 1819, the mill was in operation serving different purposes until its closure around the late 1920s. Throughout the years it acted as a grist mill, saw mill, timber mill, and briefly was used to generate electricity. Today the ruins of the mill remain, serving as an example of early American waterpower.
Images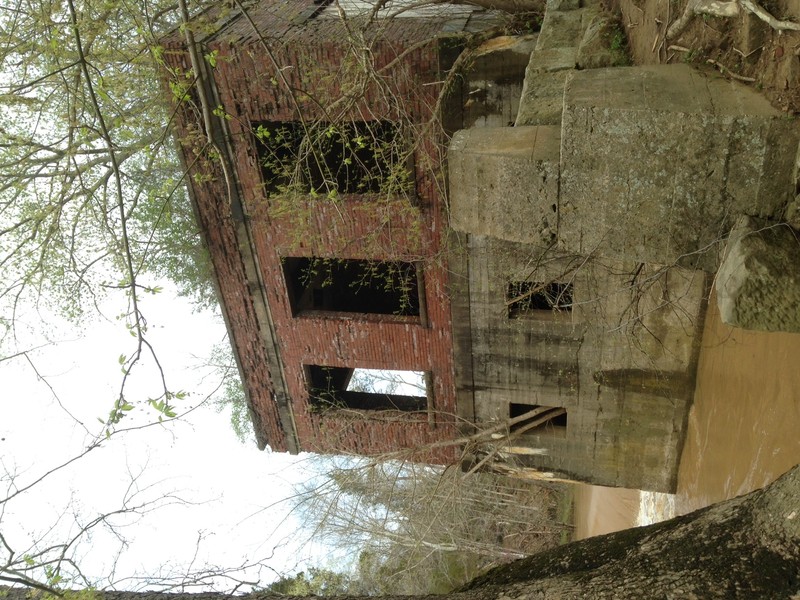 Remains of the 1920 power house at Howell's Mill.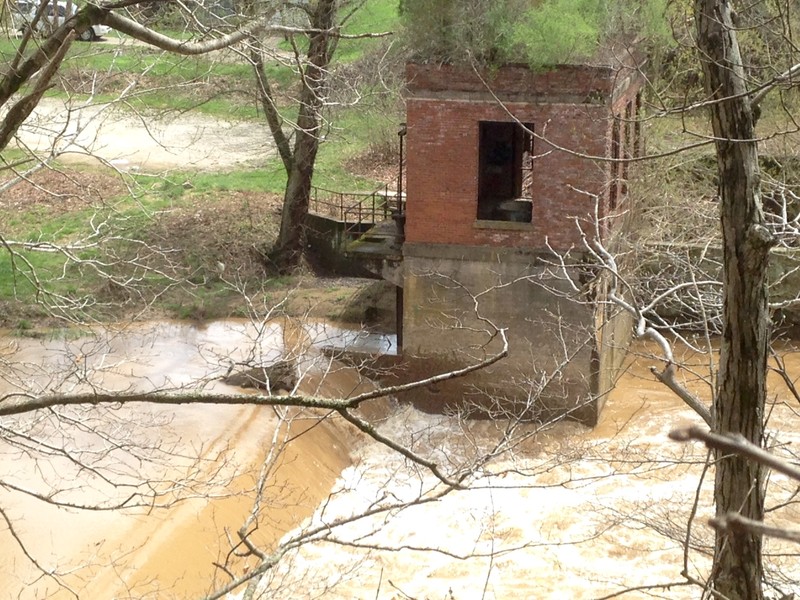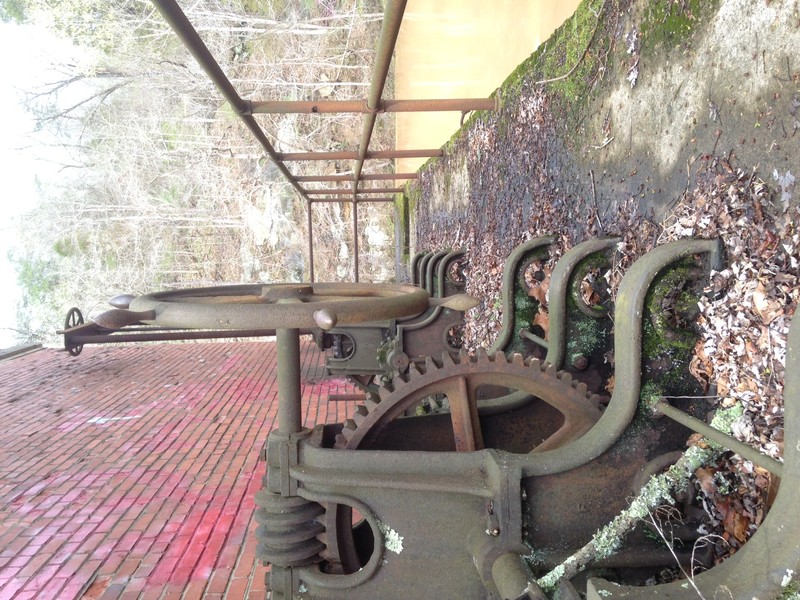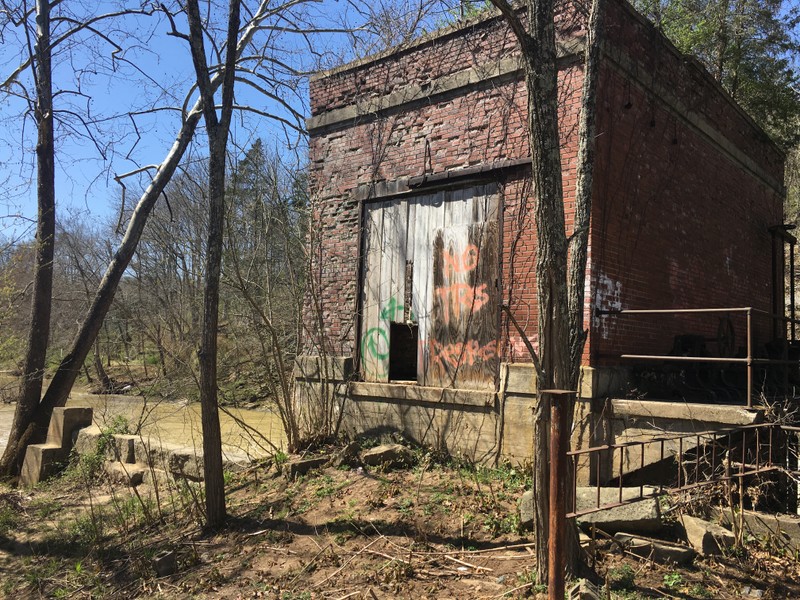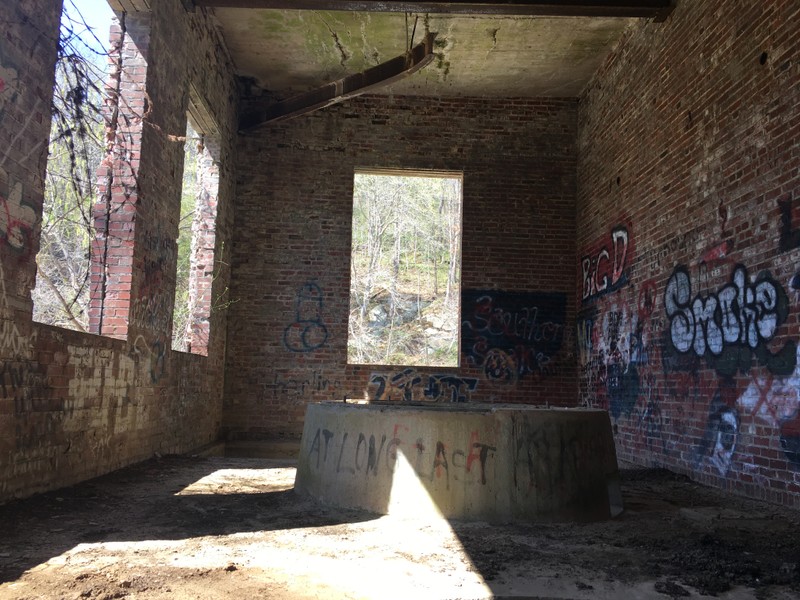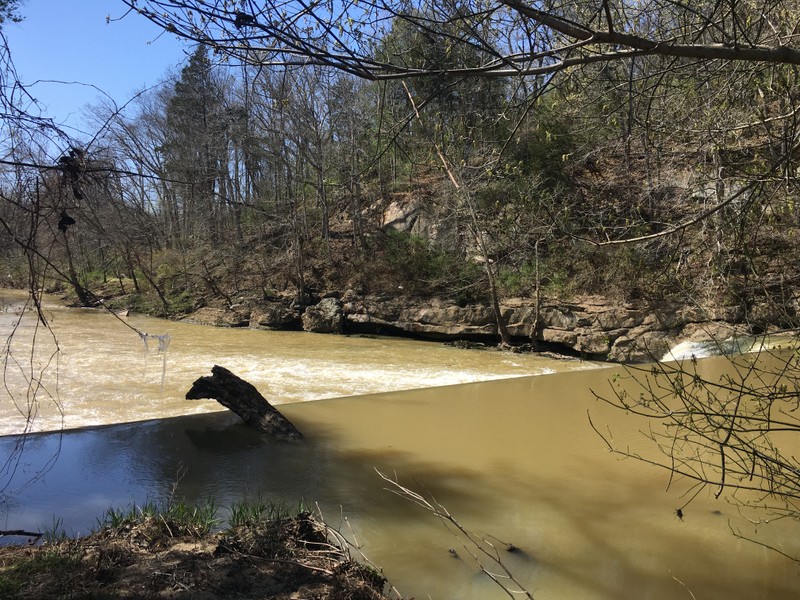 Backstory and Context
In 1819, Valentine Herndon, formerly of Fluvanna County, Virginia purchased 115 acres along the Mud River in what is now the Ona area of Cabell County. Here, at what was then called, "the Upper Falls of the Mud," he built the first grist mill to meet the needs of a growing community.
In 1829, Mr. Herndon sold all his land and the mill property to Ambrose Doolittle, who had come to this section of western Virginia from New York. Mr. Doolittle was an enterprising and successful businessman. He enlarged the grist mill, built a saw mill and equipped it with blades ran by water power, added a carding machine, and built a furniture factory that utilized the walnut and cherry lumber that was abundant in the area. Doolittle also made a venture into silk manufacturing but the effort to raise silk worms to produce the silk was not successful. However, white mulberry trees can still be found in the area, ancestors of the trees planted by Doolittle for the silk worms to feed from.
Mr. Doolittle continued to own and operate the dam until the time of his death in 1857. Armistead Howell then purchased the property from the Doolittle estate and began to operate the mill. From that point on the area around the mill became known as Howell's Mill. Mr. Howell was successful in operating the mill as a timber mill and it soon became the center of community life. It is said that the men of the community would gather to play checkers and discuss politics as they waited for their grain and lumber to be milled.
By the turn of the century, ownership of the mill had changed hands multiple times and in 1925 the mill was sold to Fred Pritchard. Pritchard was in the process of establishing a school not far from the mill site and went to great expense to convert the mill from water to electric using the dam and falls to power the generators at the school. Unfortunately this grand adventure was only successful for a few years and the mill shut down. It soon fell into disrepair and today exists as ruins.
Sources
Cabell Record Newspaper clippings Verbal History History of Ona and Surrounding Country by: F.L. Burdette (1925)
Additional Information