Cromer House
Introduction
The Cromer House is a historic home located near Childress, Montgomery County, Virginia. Constructed around 1860, it is a two-story, three-bay, rectangular single pen log structure. It is a well-preserved home from that time period. The most notable feature is the large brick chimney constructed of oversized bricks with pencilled mortar joints. Given its good condition, the house was listed on the National Register of Historic Places in 1989.
Images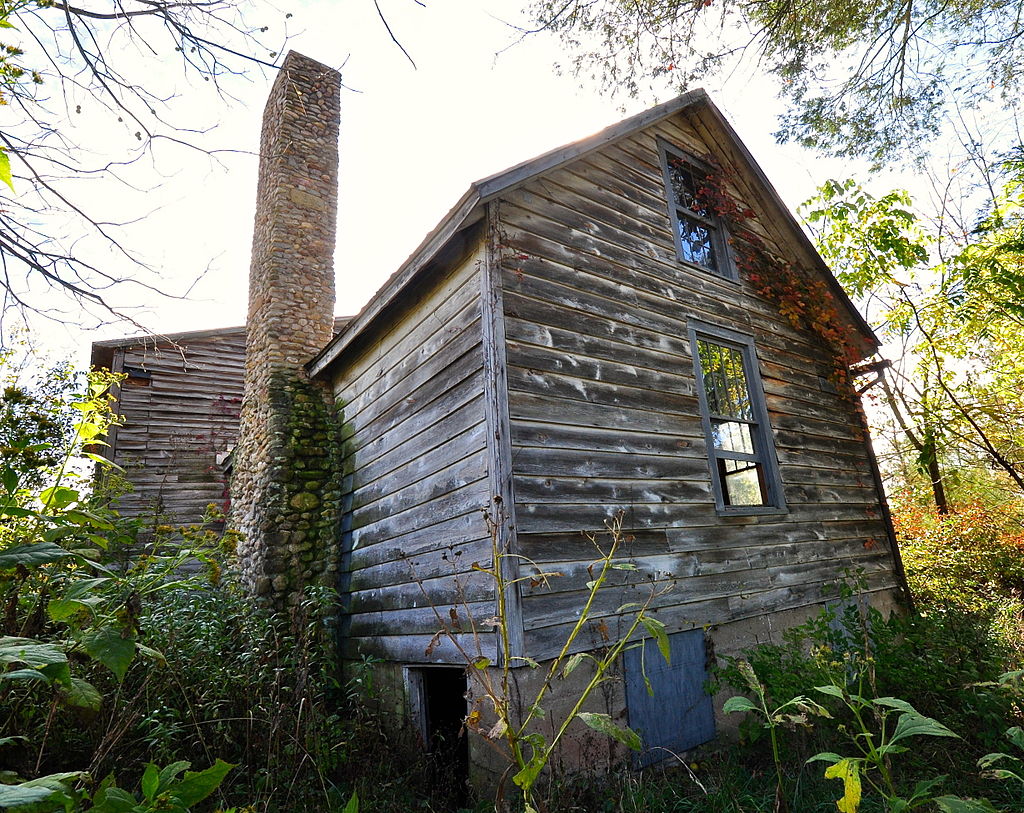 Backstory and Context
The house built by William Cromer around 1860. Gradually, the house and the property, which amount to over 200 acres, were acquired by the Cromer's neighbors, the Lucas family. The National Register nomination form states that the "Hogan family" visited the house between 1929-1936 and were born there. No other information appears to be available about the Hogan family or about what happened, if anything, after 1936.
Sources
Gibson, Worsham. "Cromer House", National Register of Historic Places. 11-13-89. http://www.dhr.Virginia.gov/registers/Counties/Montgomery/060-0121_Cromer_House_1989_Final_Nomination.pdf