Science Museum Oklahoma
Introduction
Science Museum Oklahoma, the state's premier destination for family fun, houses over eight acres of hands-on science experiences with thousands of space, aviation and cultural artifacts in the mix. With new exhibits, the excitement of live entertainment shows, one-of-a-kind IMAX film experiences and a newly renovated Science Floor, Science Museum Oklahoma rocks. From traveling beyond the Milky Way in the Planetarium Theater to witnessing live explosions in Science Live, the museum allows your inner-child to run wild.
Images
Overview of the inside of the museum.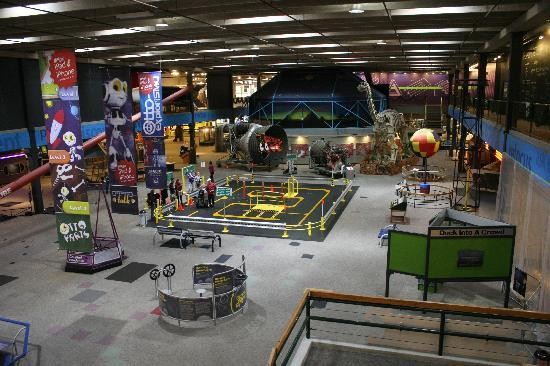 The outside of the building, which changes color in the sunlight.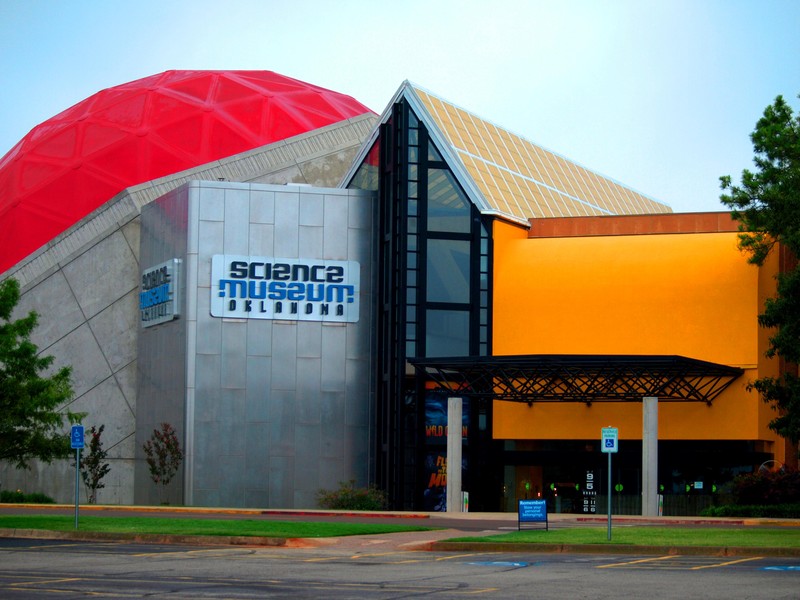 Backstory and Context
The museum was originally named the Kirkpatrick Planetarium in 1958. That eventually moved to a permanent dome at the Oklahoma State Fairgrounds in 1962, but the two still work together. Later that year, the Oklahoma Science and Arts Foundation was founded on that same fairgrounds.

In 1978, the foundation changed its name to Omniplex Science Museum, then moved with the Kirkpatrick Planetarium to the newly built Kirkpatrick Center museum campus. Later additions include the Oklahoma Air and Space Museum in 1980, the Kirkpatrick Gardens and Greenhouse in 1985, and the OmniDome Theater in 1998, Oklahoma's first large-format, dome-screen theater.

In 2007 Omniplex changed its name to Science Museum Oklahoma. Since the rebranding the museum has undergone extensive remodeling, adding countless new exhibits and galleries, including a kid-friendly space exhibit and three new art galleries.
Additional Information