Isham-Terry House
Introduction
This historic home was constructed in 1854 and was home to descendants of a family that arrived in America on the Mayflower. The home is located in the midst of Hartford's business district thanks to the efforts of local citizens and historic preservationists. The home is operated by Connecticut Landmarks and thousands of commuters on the nearby highway see the home which stands as a testament to the work this organization does to support historical preservation throughout the state.
Images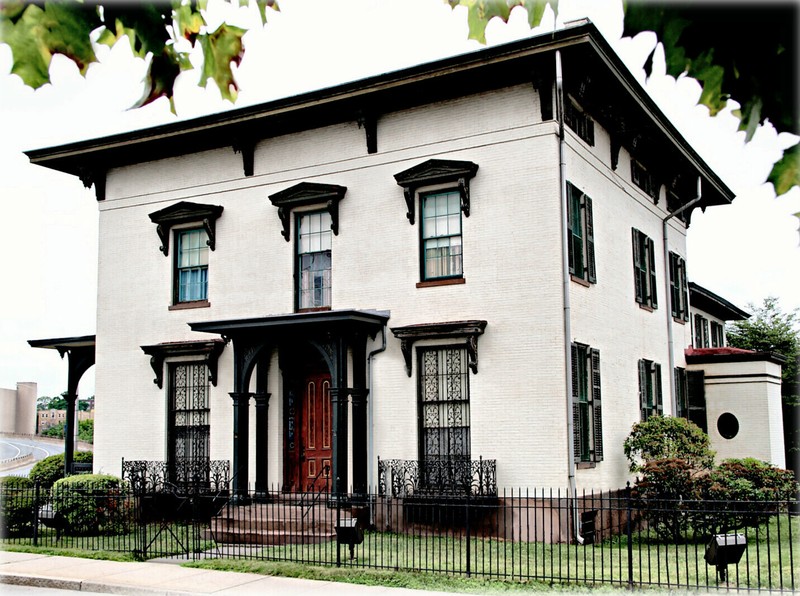 A different view of the Isham-Terry House.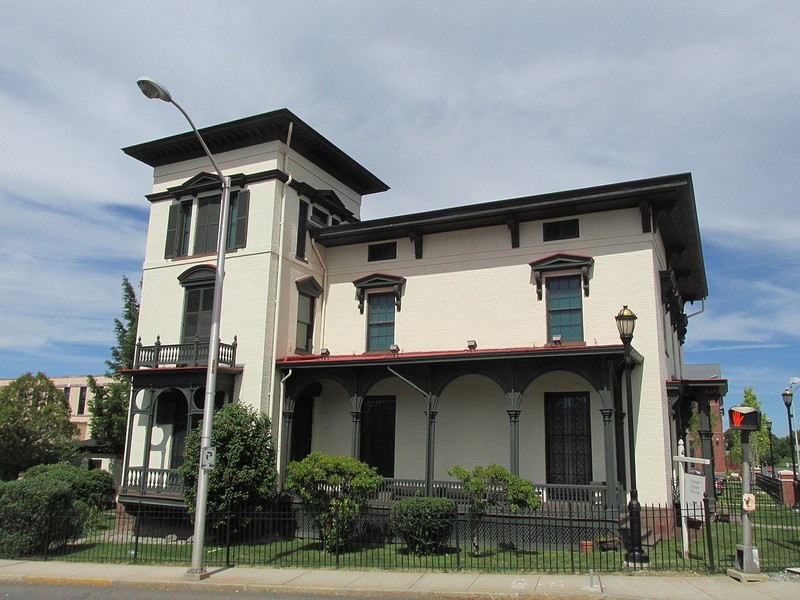 An interior view, showing the library.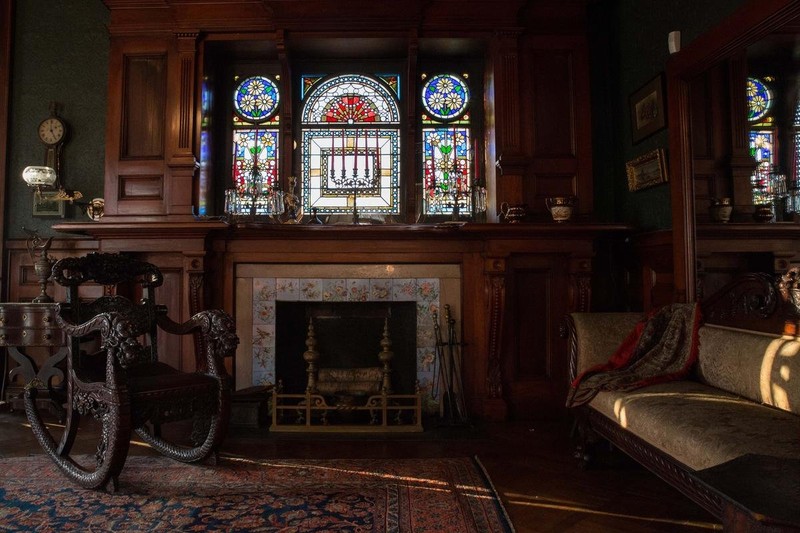 I-84 can be viewed from the third floor.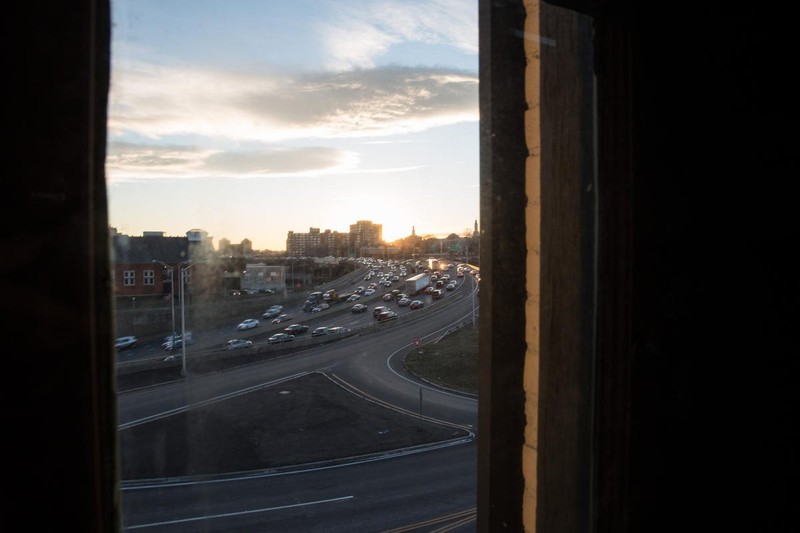 Mementoes from Dr. Isham's office.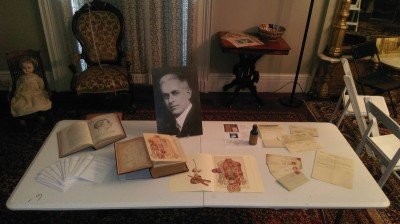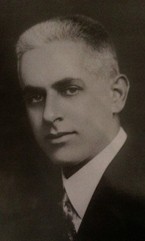 The Isham (Terry) family.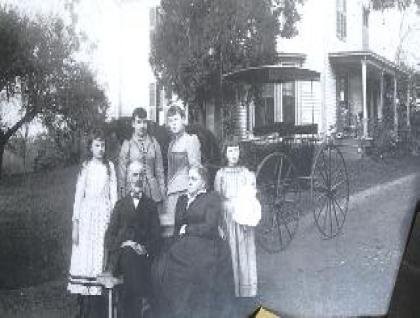 Backstory and Context
The Isham-Terry House was built around 1854, with its first owner being a prominent local businessman named Ebenezer Roberts. The house takes its name from a Dr. Oliver Isham, who bought the home in 1896. The Terry part comes from his mother, whose grandfather was the brother of famous clockmaker Eli Terry. Dr. Isham opened a physician's office in the house, as well as moving in most of his family members. All in all, some four of his siblings and both of his parents would come to live there along with the doctor.


By the time Dr. Isham passed away in 1949, there were just two family members left in residence, his youngest sisters Julia and Charlotte. Both sisters never married, nor did they particularly care to keep up with the changing times. They kept the house furnished much as it had been in the 1890s, and they even preserved their brother's front room office intact, just as it had been when he was practicing medicine there. In fact, whenever someone called asking to speak with the doctor, the sisters would inform the caller that he was not at home without ever once making mention of the fact that he was actually deceased.


When it came to defending their home, however, these genteel ladies sure knew how to get tough when needed. Although they preferred living in their own little world of white gloves and tea parties, taking no notice of the neighborhood's decline due to highway construction and rioting, they were nevertheless quick to act when the state tried to run I-84 right through the living room. These sisters, who were proud to claim pilgrim leader William Bradford and Connecticut state hero Nathan Hale amongst their forebears, marched into a public meeting held about the proposed highway construction and politely but firmly informed the highway commissioners that they would not be moving out of their house, thank you very much. The state instead made do with taking away their gardens and much of the remaining land surrounding the house (prior parcels had been lost to earlier road construction), but the sisters remained in the house until the late 70s when they both passed away in their late 90s.


Upon the death of Charlotte, last of the Ishams, in 1979, the house and all of its contents were left to the Antiquarian and Landmarks Society, to which both of the history-loving sisters had belonged. The bequest, which also included a small endowment to provide for the property's upkeep, turned out to be more of a treasure trove than the society had originally imagined. While the sisters Isham were far too refined to appear on a TV show such as Hoarders, had one existed at the time, they were nonetheless fond of hanging on to the mementos they had collected over two very long lifespans. The house itself boasted original furnishings including ornate gas-light fixtures and stained-glass windows, and there were also collections of rare books and paintings and clocks made by great-great-uncle Eli. The home also holds a collection of antique Connecticut license plates, ribbons from turn-of-the-century cat shows, stacks of old Victrola records, and yearbooks from Hartford High School, the Ishams' alma matter.
With so many wonderful artifacts on hand, what could the Antiquarian and Landmarks Society do but open a museum? The society, which has since been rechristened Connecticut Landmarks, has been offering tours of the property and hosting special events since the 1980s, and in 1982 arranged for it to be added to the National Register of Historic Places. The museum's operating hours have varied over the years, depending on budget, staffing, and interest level. Currently, tours are by appointment only, requiring a reservation at least a week in advance.
Sources
"Isham-Terry House." Connecticut Landmarks. Accessed March 02, 2017. http://www.ctlandmarks.org/content/isham-terry-house.

Leibundguth, Arthur W., and Kathleen A. Cavanaugh. "National Register of Historic Places Inventory--Nomination Form: Isham-Terry House." U.S. Dept. of the Interior. September 26, 1980. Accessed March 02, 2017. https://npgallery.nps.gov/pdfhost/docs/nrhp/text/82004413.PDF.


King, Ryan Caron. How a Historic Hartford Building Next to I-84 Survived Decades of Change. WNPR Connecticut Public Radio. February 11, 2016. Accessed July 11, 2018. http://wnpr.org/post/how-historic-hartford-building-next-i-84-survived-decades-change.

Isham-Terry House, Hartford. GPS My CIty. . Accessed July 11, 2018. https://www.gpsmycity.com/attractions/isham-terry-house-48122.html.

Isham-Terry House. Connnecticut: Still Revolutionary. . Accessed July 11, 2018. http://www.ctvisit.com/listings/isham-terry-house.

Groark, Virginia. The View From Hartford: To Glimpse the Past, Just Step Into Parlor. The New York Times. April 15, 2001. Accessed July 11, 2018. https://www.nytimes.com/2001/04/15/nyregion/the-view-from-hartford-to-glimpse-the-past-just-step-into-parlor.html.


Additional Information