Jackie Robinson's Brooklyn Home
Introduction
The two-story house, located on Tilden Avenue and East 53rd Street in Brooklyn, New York, was the former home to Major League Baseball player Jackie Robinson. Robinson lived in this house from 1947 to 1949. That might not seem like a long time, but while he lived there, he was making history himself. Robinson inspired people all around the world during the Civil Rights Movement. He was the first African-American to win Most Valuable Player and Rookie of the Year. Thanks to his success, Jackie Robinson broke many barriers during his time with the Brooklyn Dodgers. His former Brooklyn home was declared a National Historical Landmark in 1976.
Images
Historical landmark: Jackie Robinson's former Brooklyn home Picture courtesy of: en.wikipedia.org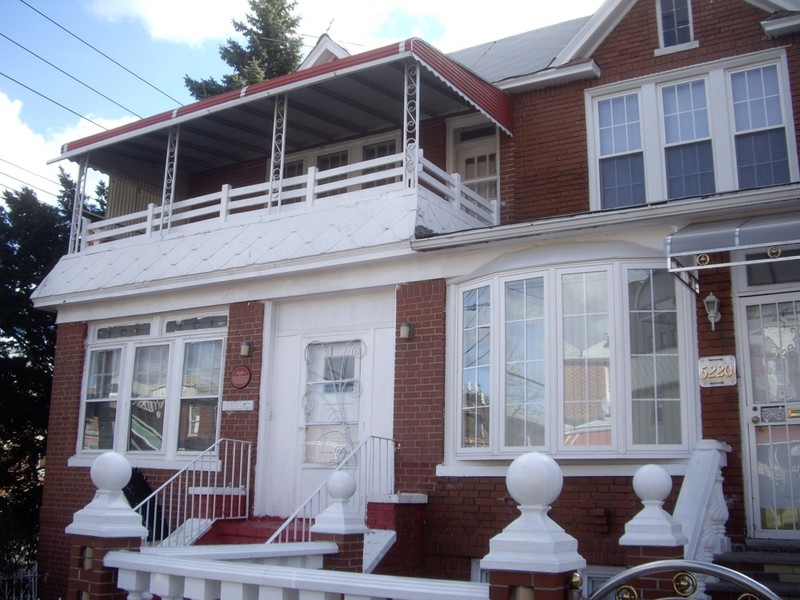 Picture of Jackie Robinson and his former Brooklyn home courtesy of nypost.com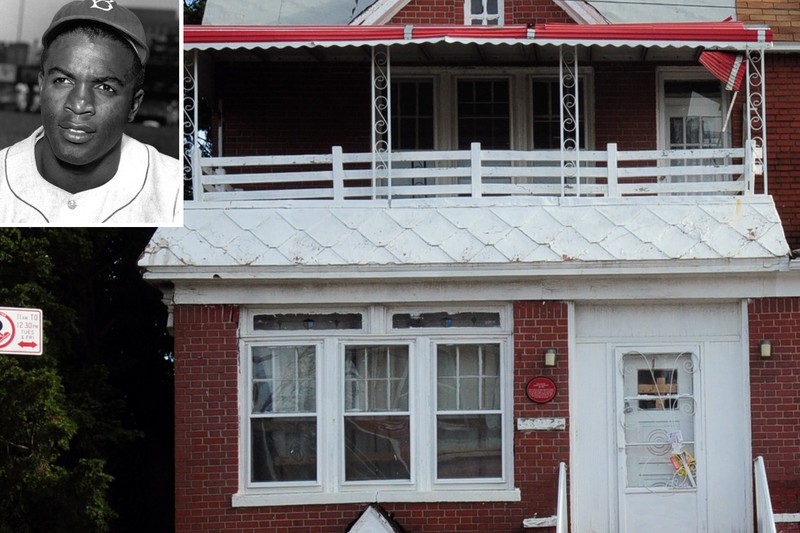 Backstory and Context
Jackie Roosevelt Robinson was born in Cairo, Georgia in 1919. Robinson grew up in relative poverty and was excluded from certain recreational activities because of racism and segregation. Robinson fought many battles growing up - battles that continued throughout high school. Robinson was a gifted athlete in anything he attempted to play. After high school, he went to Pasadena Junior College where he tried his hand in basketball, football, and track. Robinson then went on to UCLA after graduating from junior college. In 1939, he was one of only four Black players on the UCLA Bruins' football team. In 1940, Robinson won the NCAA Track and Field Championship in long jump. It's hard to believe that during that time baseball wasn't Robinson's best sport.

In 1942, Jackie Robinson was drafted into World War II. After returning from the war, Robinson was offered a chance to play professional baseball in the Negro Leagues. It wasn't until the mid 40's that Branch Rickey, general manager of the Brooklyn Dodgers, developed an interest in Robinson's character and athletic ability. On April 15, 1947, Robinson made his first appearance as a Major League Baseball player on Ebbets Field before a crowd of 26,623. In 1956, Robinson had 61 runs, a .275 batting average, and 12 stolen bases (biography.com).

Jackie Robinson was well-accomplished by the end of his life. Aside from his incredible stats as a Major League Baseball player, he was also responsible for breaking the color barrier in the sport. He overcame all the harassment and struggles and showed African Americans that they could push forward in the sports world - that nothing was impossible. Along the way, Jackie Robinson married Rachel Islum, and together, they had three children. Jackie Robinson died in 1972 due to heart and diabetes complications (jackierobinson.com).

Thanks to Robinson, the address of 5224 Tilden Avenue, Brooklyn, New York will always be part of history. At the house, there is a sign that reads, "The first African-American major league baseball player lived here from 1947 to 1949".

Sources
"Biography." Jackie Robinson. Accessed Web 6/15/17. http://jackierobinson.com/biography/.

Kenyon, Sandy. "Jackie Robinson's Home in Brooklyn." abc7. 4/11/13. Accessed Web, 6/15/17. http://cdn.abclocal.go.com/wabc/story?section=news/sports&id=9061732.

"Jackie Robinson." Biography. Accessed Web, 6/15/17. https://www.biography.com/people/jackie-robinson-9460813.


Additional Information