Julius Castle
Introduction
Julius Castle was once a premier San Francisco restaurant, but has been closed since 2008. It still remains a beautiful view of San Francisco architecture that overlooks the San Francisco bay, and is San Francisco Landmark #121.
Images
Julius Castle in its current state.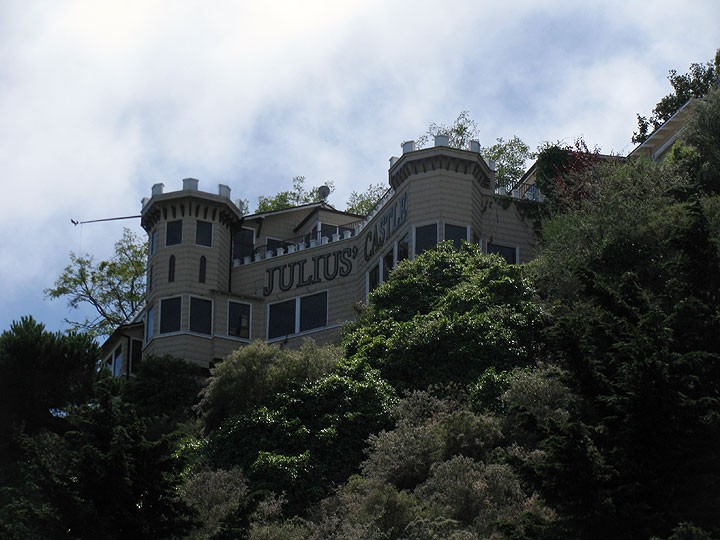 Julius' Castle in the late 1940s.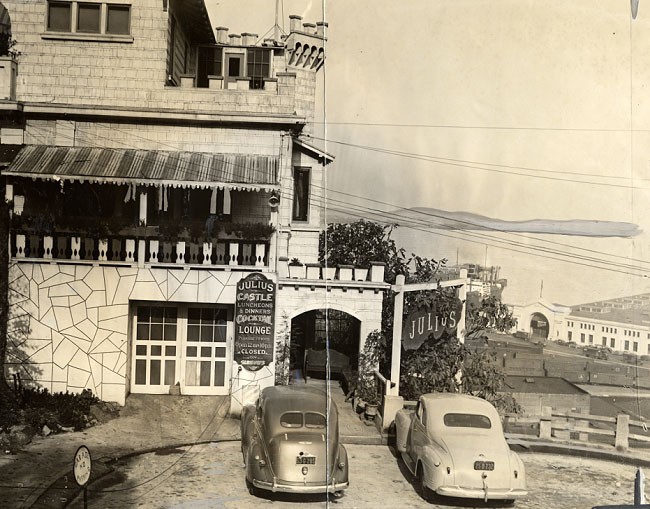 Julius' Castle in the late 1940s.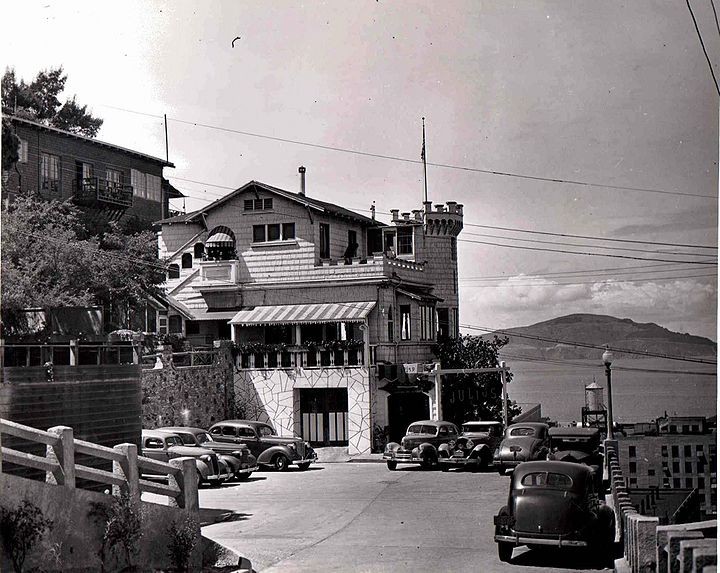 Backstory and Context
Julius Castle is very well-known landmark located on the northeast cliff of Telegraph Hill below Coit Tower. It was the vision of Italian architect Luigi Mastropasqua, modeled after the Gothic Revival and Arts and Crafts architectural styles. Construction began in 1882 and ended in 1928. Juilus Roz operated the restaurant until his death in 1943. Jeffrey Pollack purchased the restaurant in 1960, operating it for twenty six years until he sold it in 2006. In May 2007, Julius Castle was renovated and reopened but closed eight months later. It is still closed having passed through the hands of several buyers.
Sources
http://foundsf.org/index.php?title=File:Julius%27s_Castle_in_the_1940s_Ben_Valdez_616089_3725625536101_622097579_o.jpg http://noehill.com/sf/landmarks/sf121.asp
Additional Information