Kern County Museum
Introduction
In 1942, the Kern County Museum was founded with its original mission to "collect, preserve, research, and present the history and culture of Kern County for the education and enjoyment of the public." The museum consists of a variety of historical objects that have been a significant part of Kern County for many years. Thousands of historical and cultural artifacts are displayed in more than 56 historic buildings on 16 beautifully landscaped acres. Visitors can enjoy self-guided tours of the county's history at the Pioneer Village, as well as historical exhibits in the Chamber of Commerce building, Black Gold: The Oil Experience, and a growing collection of artifacts on the Bakersfield Sound. From the Gold Rush era through the county's settlement and development, the region's rich heritage can be experienced in one convenient and central location at the Kern County Museum. The Lori Brock Development Center, a children's museum with STEM-based learning tools, is also housed at the site.
Images
Front view of the museum, featuring Beale Memorial Clock Tower.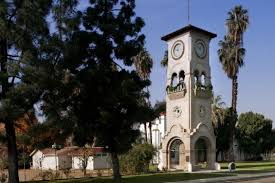 Al Kruger donated this residence in 1957. It was originally located on farmland about four miles west of downtown Bakersfield.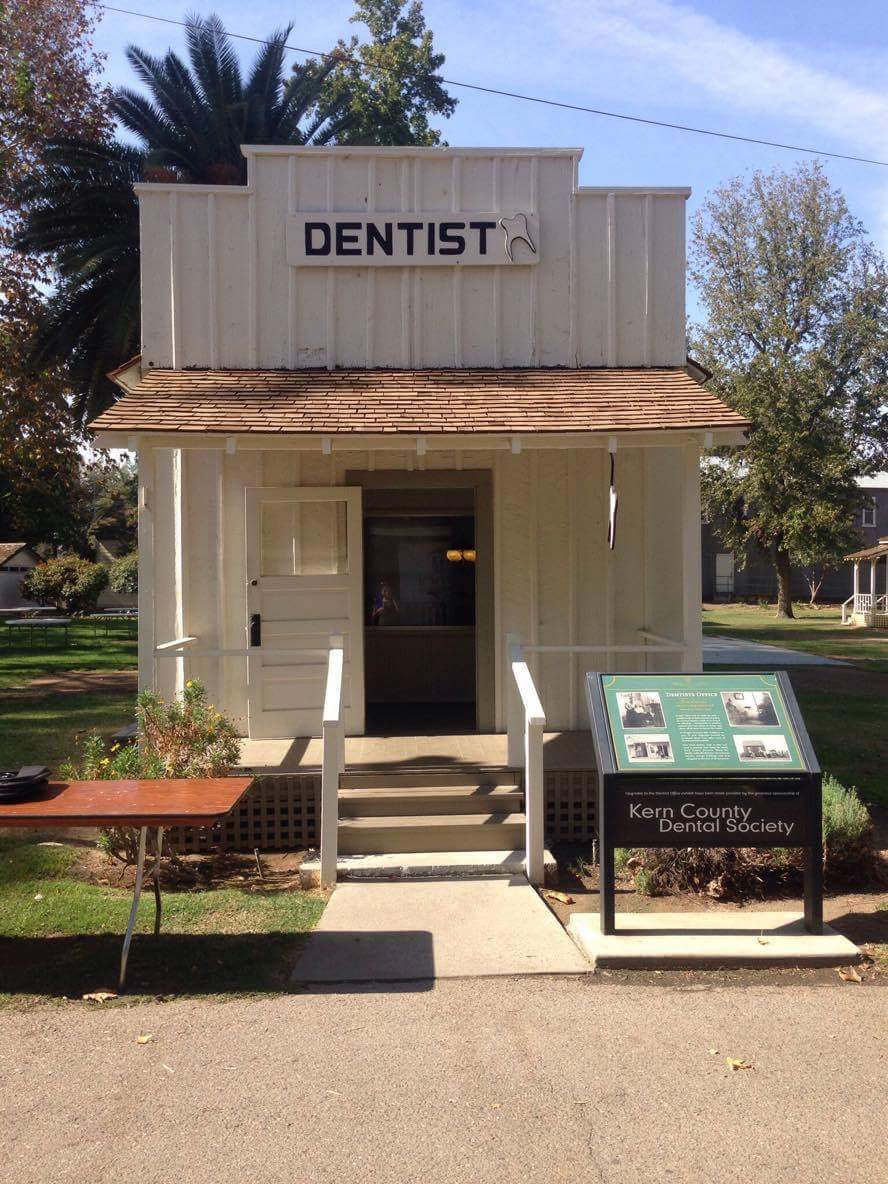 A look inside of the dentist office.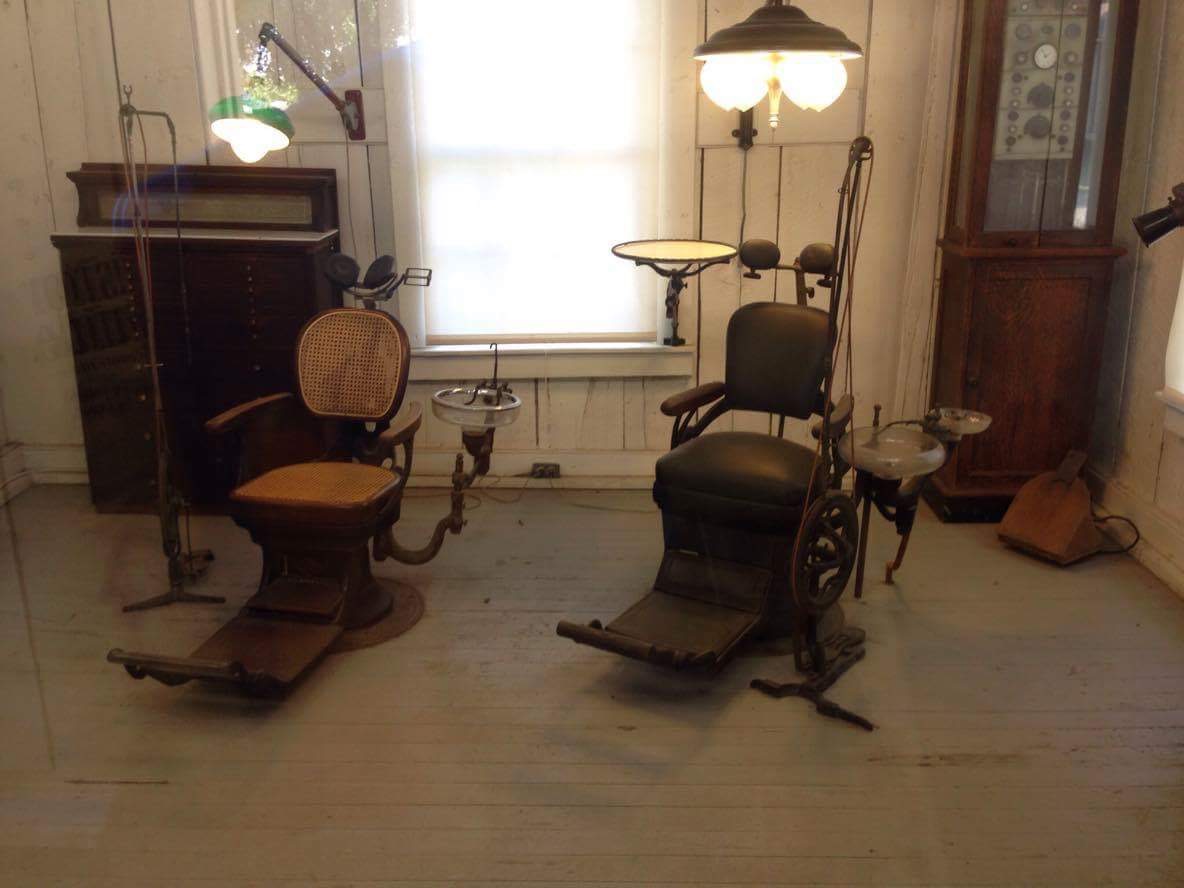 H.L. "Jack" Goforth donated this building in 1957. It may have originally been a residence near the town of McKittrick in western Kern County.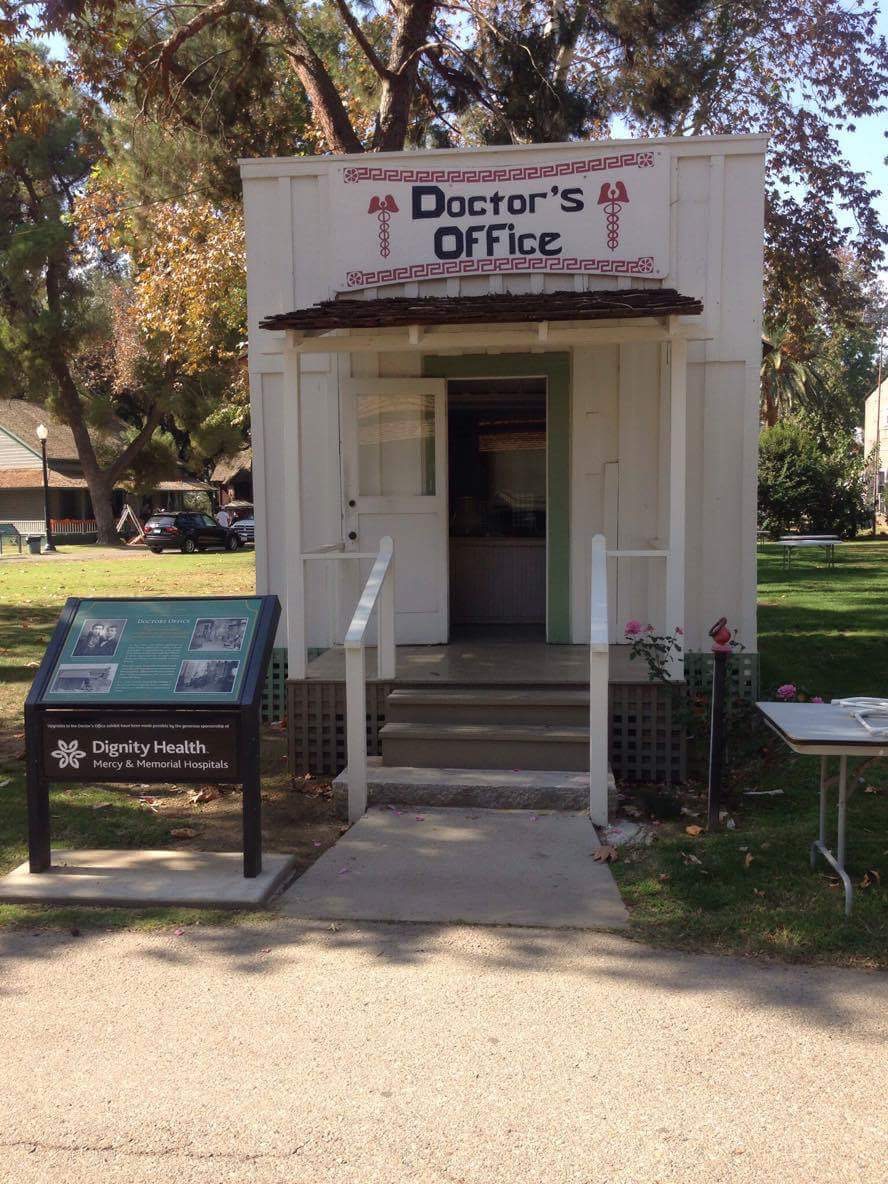 A look inside of the doctors office.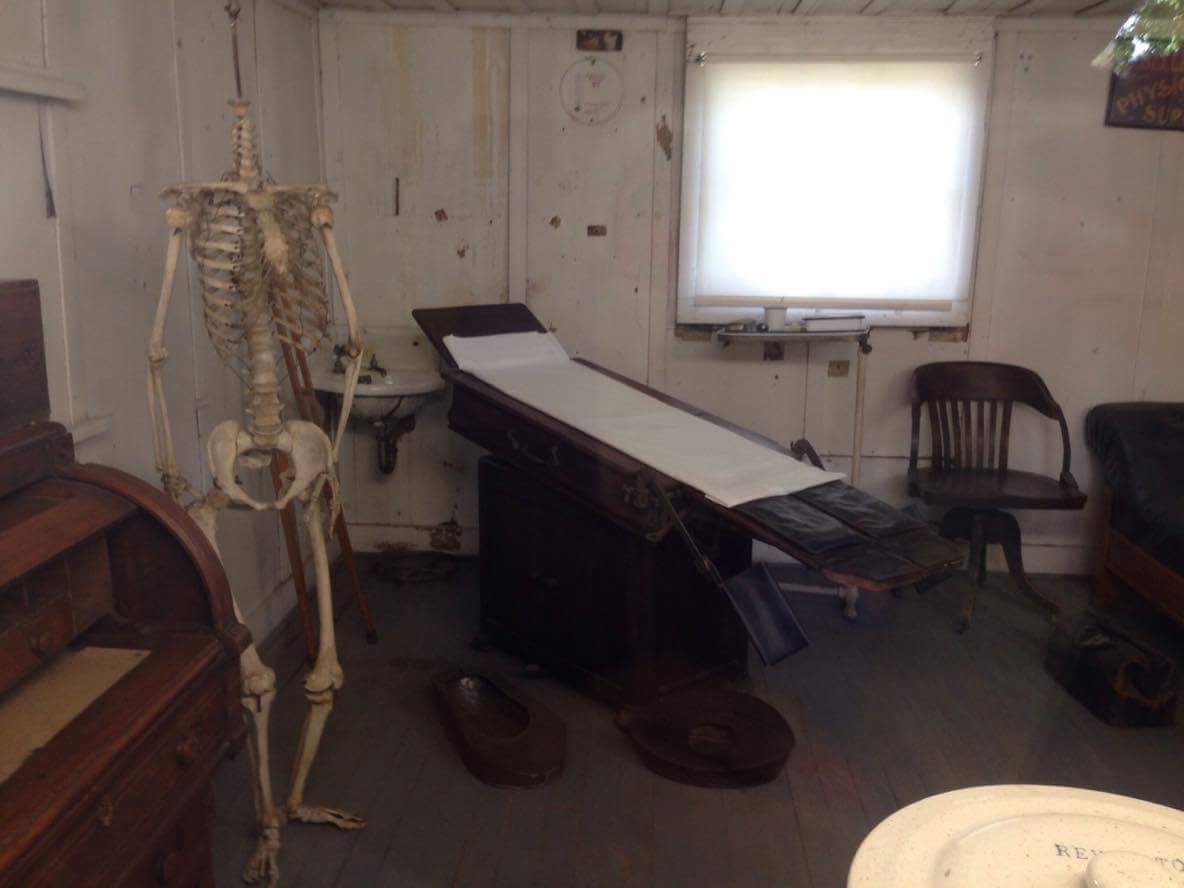 This 1923 caboose served the Santa Fe Railroad in the southwestern states. The Santa Fe Railroad donated the caboose in 1956.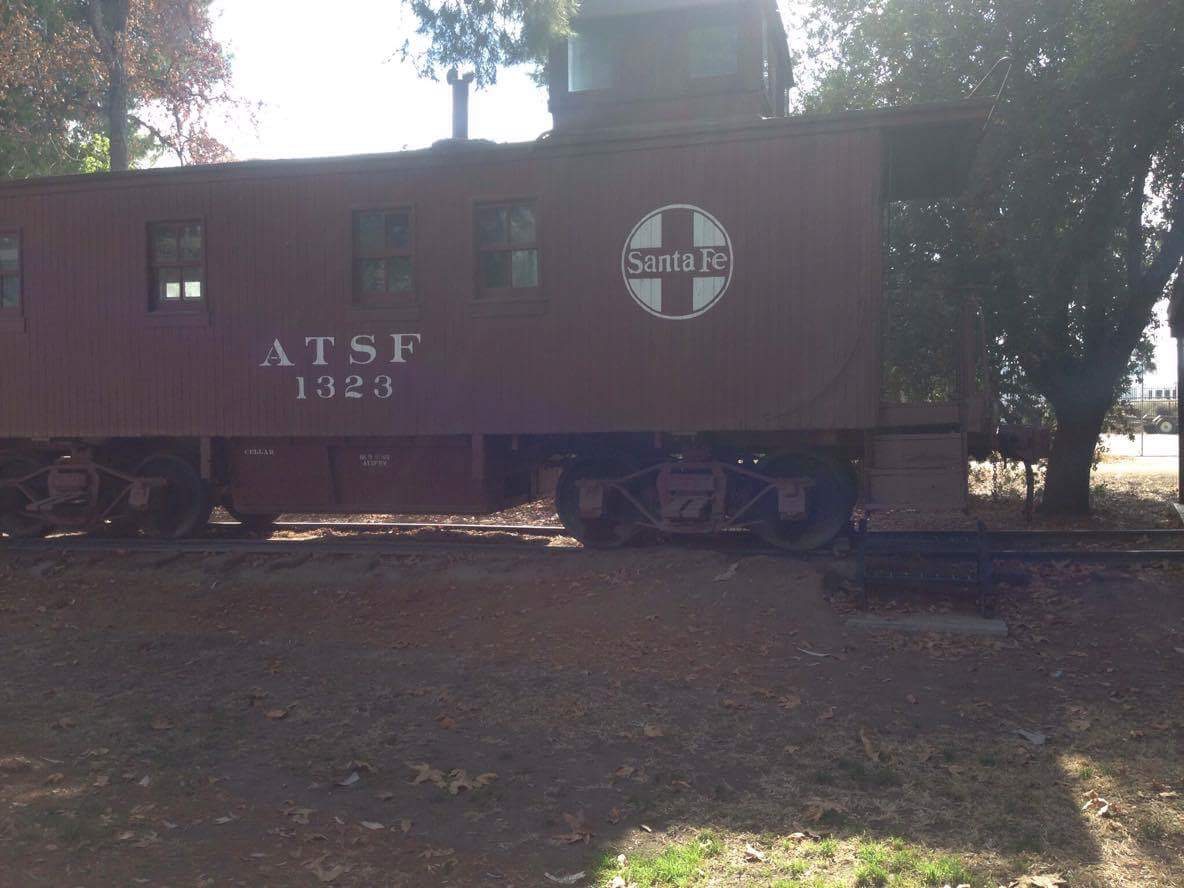 Built in 1898, this locomotive arrived in Bakersfield in 1901 and served the local area until 1955. The Southern Pacific Railroad donated Engine #2914 in 1955.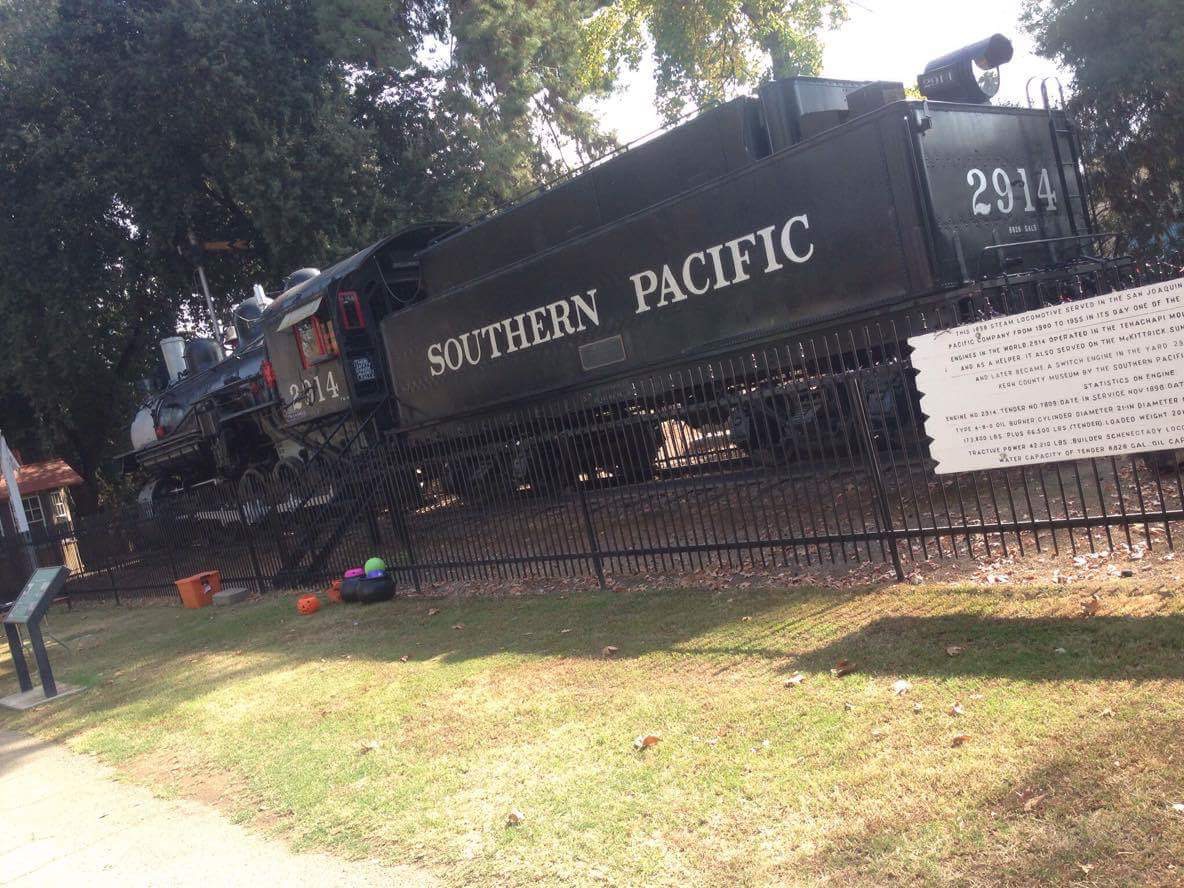 Backstory and Context
Kern County Museum, founded in 1942, provides an informative experience through relocated and restored historical buildings that tell the history of Kern County. There are 56 historical buildings on 16 acres of beautiful landscape available for people of all ages to experience. The buildings are presented with artifacts and educational displays to bring visitors closer to the county's rich historical heritage.

The main museum gallery is located in the Chamber of Commerce building, which was built in 1928 as the original office of the Kern County Chamber of Commerce. On the museum's grounds, Pioneer Village features homes like the Lopez-Hill House, which dates back to 1906, and the Howell House, constructed in 1891. Also on display are a dentist office, doctor's office, Wells Fargo Bank, Norris School, railroad cars, and much more.
One of the newer exhibits at the museum is Black Gold: The Oil Experience. Kern County is well-known for its oil development, and this exhibit presents the history of the oil industry through interactive presentations and displays showing the technological advances made over time in the extraction of oil. Another new installation is country music star Merle Haggard's childhood home, which was brought to the museum in late 2015 and is currently under restoration.
Sources
http://www.kernpioneer.org/pioneer-village
Additional Information