Mount Vernon Hotel Museum & Garden
Introduction
The Mount Vernon Hotel Museum & Garden sits on land originally owned by Colonel William Stephens Smith and his wife Abigail Adams Smith, daughter of John Adams. It was built in 1799 as a carriage house and was converted into a "day hotel" (similar to a country-club) in 1826 at a time when midtown Manhattan offered a semi-rural respite from the bustle of downtown. Today, eight fully furnished rooms are open to the public as a museum.
Images
1776 map of Manhattan illustrating how rural what would become E 61st St. was at the time of the construction of Mount Vernon.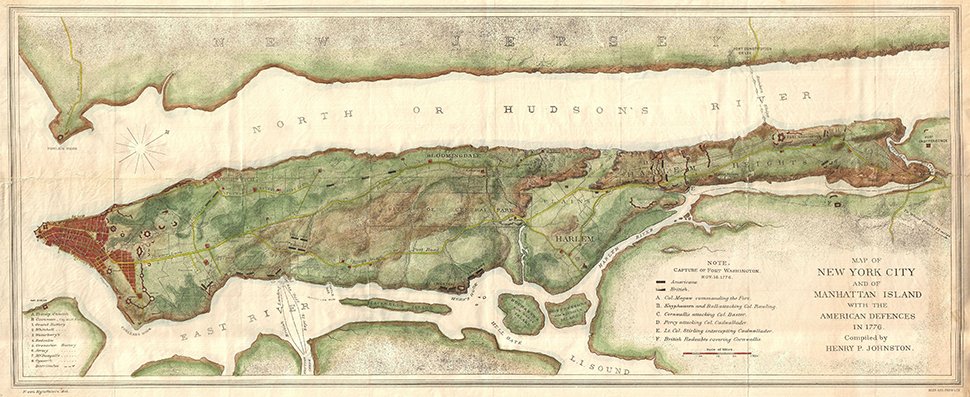 51 years after its original construction, the Mount Vernon Hotel as a private residence on a still quaint E. 61st Street in 1850.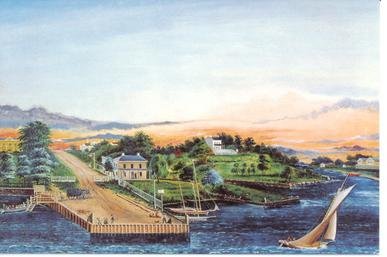 An etching of Mount Vernon surrounded by trees and nature.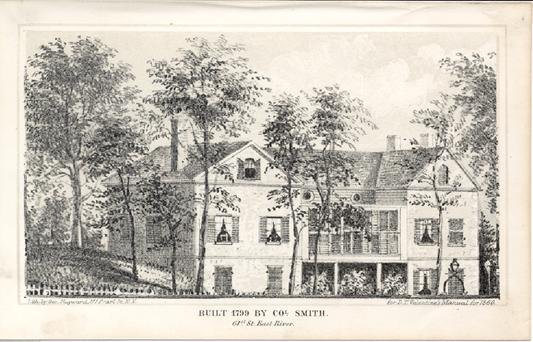 The restored Historic Tavern Room at Mount Vernon Hotel Museum and Gardens today.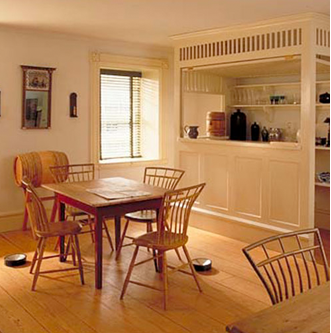 Mount Vernon Hotel Museum and Gardens dwarfed by E 61st St. towers today.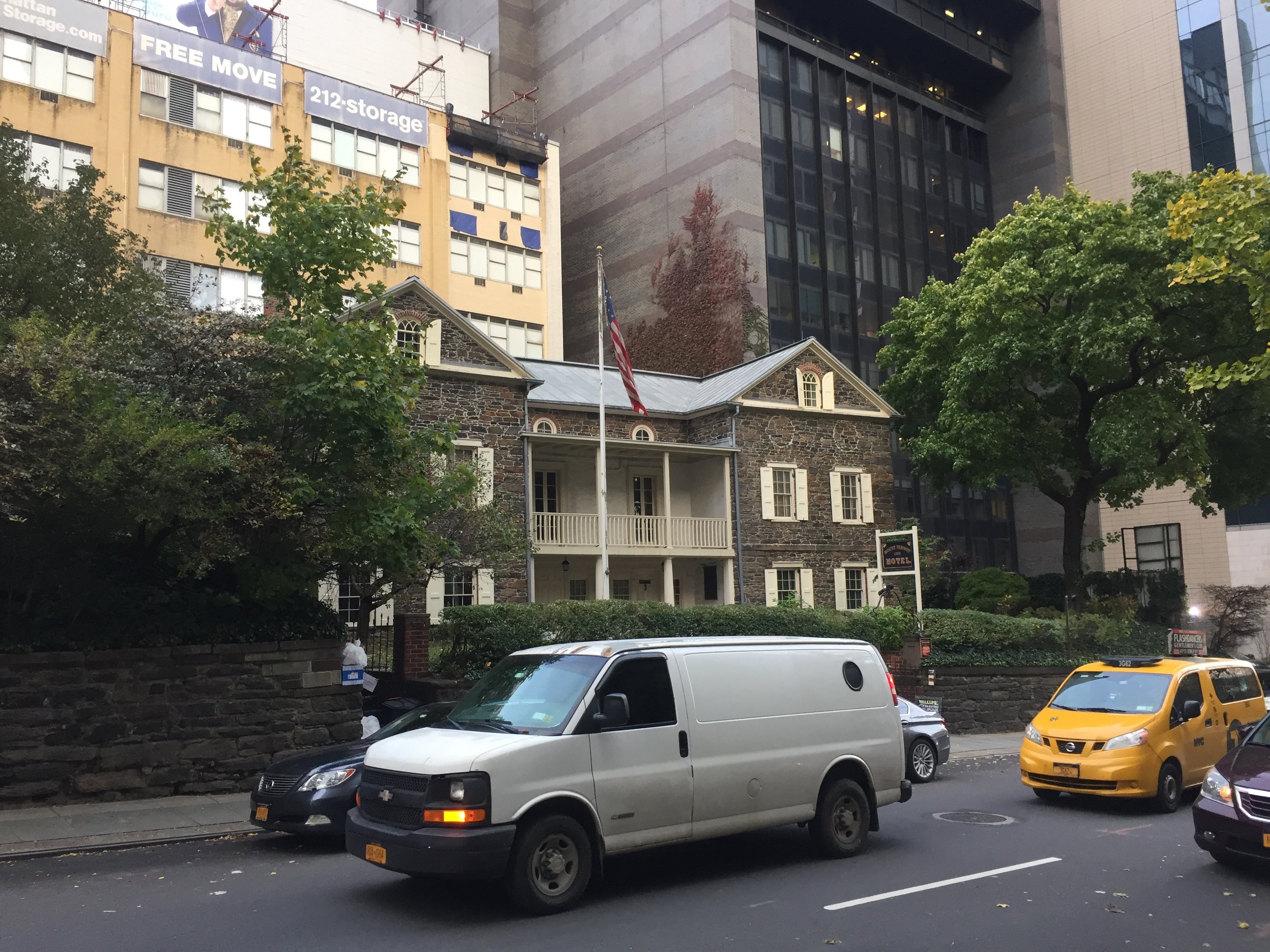 Backstory and Context
Surrounded today by skyscrapers, the FDR Drive, and the Queensboro Bridge, The Mount Vernon Hotel Museum and Garden was once the carriage house for a bucolic 23-acre estate on the East River. The property was owned by Colonel William Stephens Smith (a veteran of the Revolutionary War and later a United States Representative from New York) and his wife Abigail Adams Smith, though they never lived there. They named it in honor of George Washington's famous plantation in Virginia.

In 1826, after the main-house burned down, the American author Joseph C. Hart--known for being the first to theorize that William Shakespeare was not the true author of the works of Shakespeare--bought and converted the carriage-house into "The Mount Vernon Hotel," which it served as until 1833.1 The Hotel advertised itself as, "free from the noise and dust of the public roads, and fitted up and intended for only the most genteel and respectable."2 It was popular among New Yorkers who wanted to escape busy downtown life at a time when much of Manhattan above 14th Street was wooded and Central Park was yet to be built. The Hotel offered boating activities, card games in its parlors, lemonade and spirits to Manhattanites on their evening stroll or carriage ride out of the city, as well as other activities.

A New York City family bought the hotel in 1833 and occupied the hotel as a family home for three generations. In 1905 the building was purchased by Standard Gas Light Company, which would become Con Ed. The Colonial Dames of America, a woman's patriotic society purchased and restored the building beginning in 1924 and opening it in 1939 to coincide with the New York World Fair. in 1973, The New York City Preservation Commission designated the site an Historic Landmark. Originally named the Abigail Adams Smith House, the site was renamed the Mount Vernon Hotel Museum & Garden in 2000. Today the museum is one of the few 18th-century buildings remaining in Manhattan and boasts a unique collection of antebellum objects and furniture.

Sources
1 Untapped Cities. "The Mount Vernon Hotel, Built in 1799 & Still Getting Mail at 412 E 61th Street." Accessed November 14, 2018. https://untappedcities.com/2012/06/21/the-mount-vernon-hotel-built-in-1799-still-getting-mail-at-412-e-61st-street/
2 Mount Vernon Hotel Museum & Garden. "About Us [History and Timeline]." Accessed November 14, 2018. https://www.mvhm.org/about-us/.


Additional Information