Oscar Stanton De Priest House
Introduction
Oscar Stanton De Priest was a congressman from Chicago who would become the first African American elected to Congress from a northern state and the first Black Congressman elected in the 20th century. Although more than a dozen African Americans were elected to Congress following the Civil War, there were no Black members of Congress between 1901 and De Priest's election in 1929. De Priest started life in Alabama as the son of slaves, but soon moved to Kansas. He later moved to Illinois where he purchased this building and became involved in public life. A defender of Chicago's growing Black community, De Priest was elected to three terms in Congress during the era when the Republican Party was more progressive on issues of race and civil rights and many Democrats ran openly upon a platform of white supremacy.
Images
A photograph of Oscar Stanton De Priest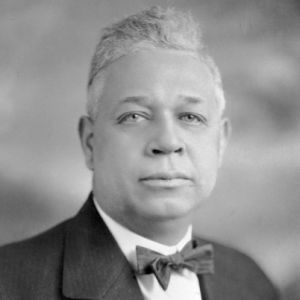 Oscar Stanton De Priest purchased this building in 1929 and lived here until his death in 1951.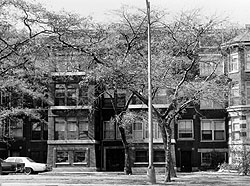 To learn more about African American history during the Great Depression, click the link below to learn about Erik Gellman's book, Death Blow to Jim Crow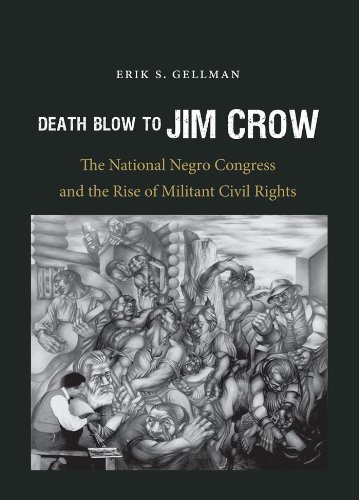 To learn more about African American history in Chicago during De Priest's life, click on the link below to learn about Chicago's New Negroes: Modernity, the Great Migration, and Black Urban Life by Davarian Baldwin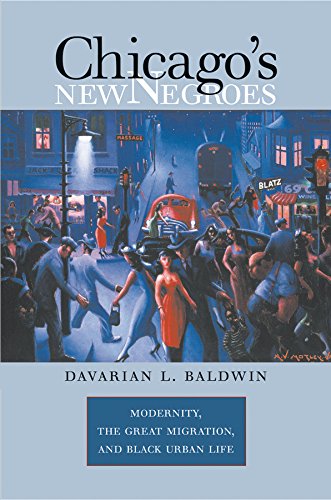 Backstory and Context
Oscar Stanton De Priest was born in March of 1871 to former slaves Alexander and Mary De Priest in Florence, Alabama. His father was a farmer and his mother a part–time laundress. Later, the family moved to Kansas to escape the poor treatment and limited economic opportunities that African Americans faced in the South.

Young Oscar attended elementary school in Salina before enrolling in business school at Salina Normal School, where he studied bookkeeping. The family again relocated to Chicago, where De Priest secured work as a house painter, plasterer, and decorator. De Priest saved money and paid attention to the rising value of real estate, later establishing his own business in real estate management. After started his management business, De Priest married Jessie Williams, a music teacher, in 1898. The pair had two sons, Laurence and Oscar Stanton, Jr., though Laurence died in a drowning accident in his teen years.

During the early 1900s, Chicago and other Northern cities were experiencing an influx of African American families. De Priest to recognized that this would not only lead to increased demand for real estate, but also create the need for strong leadership in the growing Black communities of Chicago. Initially, De Priest worked behind–the–scenes but later responded to the Republican Party's attempt to secure greater support among Black voters. By 1904, De Priest's community popularity and political skill garnered him a seat on the Cook County Board of Commissioners. He served in this position for two terms, 1904 to 1908 but lost his third bid as commissioner. After losing the election, De Priest returned to real estate and soon established a reputation as one of the leading African American businessmen in Chicago. A blow to De Priest's pristine reputation came in 1915, when he was accused of accepting protection money, essentially bribes. He was later acquitted of the charges; however, it took a few years for his name to regain his former reputation.

In 1928, De Priest once again ran for office, this time seeking the Congressional seat from the First District which had been occupied by the late Martin Madden. Although the area was solidly Republican in previous elections, De Priest secured only 48% of the vote. However, with several candidates in the field, De Priest defeated the Democratic candidate by a slim margin and became the first African American in Congress in three decades.

Life in Washington, D.C. was difficult for De Priest. Not only did he find himself ostracized from many of his peers, some Congressmen refused to even have an office near his. Even a kind gesture could lead to backlash, such as the outrage that exploded among many whites when President Hoover's wife invited De Priest to the White House for afternoon tea. De Priest met this opposition head-on, declaring publicly he would be treated the same as his fellow congressmen. He was recorded having said that "[he'd] been elected to Congress the same way as any other member... [he was] going to have the rights of every other Congressman, no more, no less, if it's in the Congressional barber shop or at a White House tea." After Black students from Howard University were denied service at the House of Representatives cafeteria, De Priest launched an effort to require the Senate and House cafeterias to serve all citizens equally. Although some members of the Republican Party supported the measure, others were reluctant to speak out on the issue, allowing Southern Democrats to derail the measure.

While in Congress, De Priest worked to improve the lives of African Americans by pushing for a comprehensive anti-lynching bill. Although this measure was also derailed by Southern opposition and Northern apathy, he did secure an anti-discrimination provision that opened jobs for African Americans in the Civilian Conservation Corps. He also led efforts to pass a bill that offered a $75 per month pension to former slaves over 75 years of age. De Priest also made an attempt lower the number of Congressional seats any state could hold if they worked to disenfranchise Black in their state. Like the anti-lynching bill, however, this bill was defeated and Southern states would continue to bar Black men and women from voting until the 1960s.

De Priest was defeated in the election of 1934 as many residents in his district came to embrace the New Deal. For the first time, the African American vote began to shift from the Republican Party as Northern Democrats began softening their opposition to civil rights while also supporting legislation that assisted those seeking employment in the midst of the Great Depression. De Priest returned to Chicago and served on the Chicago City Council while also maintaining his various business interests. He died in Chicago in May of 1951.
Sources
"Oscar Stanton De Priest." Bio. A&E Television Networks, 2015. Web. 07 Apr. 2015. "DE PRIEST, Oscar Stanton | US House of Representatives: History, Art & Archives." DE PRIEST, Oscar Stanton. U.S. House of Representatives, n.d. Web. 26 Apr. 2015.
Additional Information