Bakersfield Museum of Art
Introduction
Established in 1956 as the Cunningham Memorial Art Gallery, this museum offers a variety of new exhibitions each year in addition to its growing permanent collection, which highlights the work of California artists. The museum offers a comprehensive survey of representative works on paper and canvas, as well as photography and sculpture from California artists during the state's first century and beyond.
Images
The museum strives to preserve and display works that were produced in California, as well as works that are about California.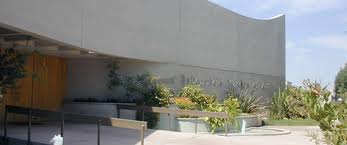 Backstory and Context
The Bakersfield Museum of Art dates back to the early 1950s, when residents of the community began an effort to raise funds to create a community art gallery. In 1956, Walter Osborn and his family offered a sizable donation that when combined with gifts from other community members, enabled the creation of the Cunningham Memorial Art Gallery. That museum was dedicated to the memory of Osborn's daughter, Marion Osborn Cunningham, who passed away in 1948 at the age of 37. The city of Bakersfield also supported the effort by allowing the construction of the gallery on public land and assisting with the development of the surrounding area.
The city's support was essential in future years, as the gallery was given to the city and operated through a combination of public revenue, private donations, and the work of volunteers under the auspices of the city's newly created Art Commission and the Bakersfield Art Association. Volunteers did most of the work, offering tours, coordinating exhibits and special presentations, and taking care of administrative tasks.

The gallery changed its name to the Bakersfield Museum of Art in 1990. The following year received the prestigious honor of full accreditation from the American Association of Museums.
Additional Information