Golden Gate Casino
Introduction
One of the only Casinos to survive the Las Vegas slump, this hotel is best known as the first hotel to serve shrimp cocktail. It still operates as a casino and is considered by many to be one of the last "authentic" Las Vegas casinos around. The legacy spans the birth of Las Vegas, the Roaring 20s, the Rat Pack era and now into the 21st Century.
Images
The original hotel opened in 1906 and is pictured in the circa 1920s photo.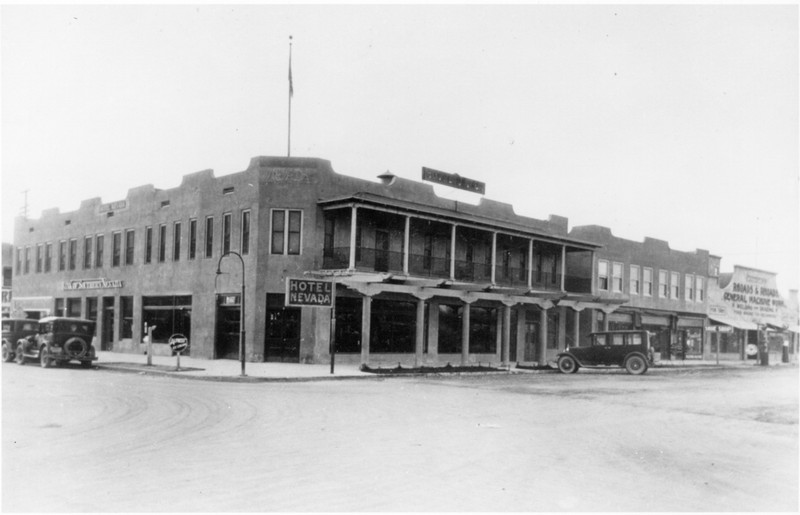 Golden Gate Hotel and Casino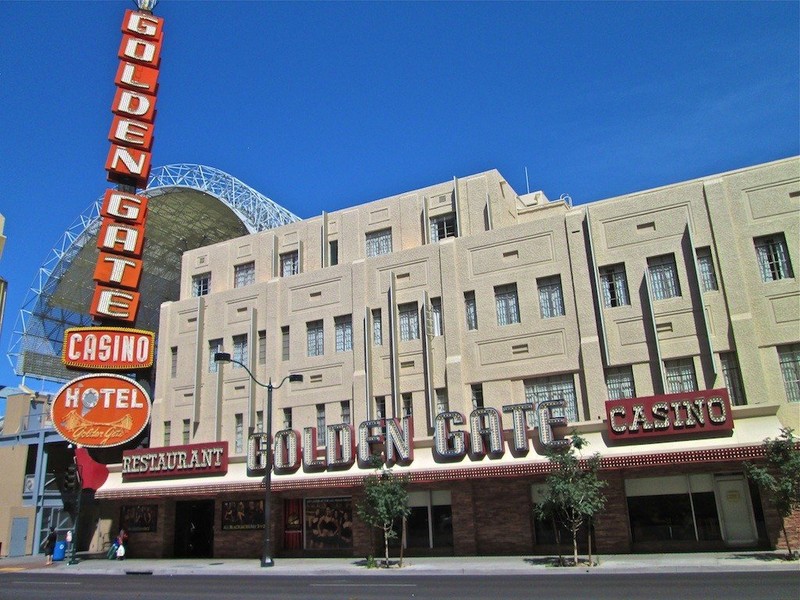 Backstory and Context
One of the oldest establishments in Las Vegas, the Golden Gate Casino opened in 1906, when the city was little more than a busy railroad junction. Located at the corner of Fremont and and Main Street, the hotel was originally known as the Hotel Nevada and was both the first hotel property in the city and the first hotel made of concrete in southern Nevada.

For $1 a night, guests at the Hotel Nevada could stay in one of the most modern hotel rooms of their time. The hotel was one of the first to have electric lights, ventilation and steam heat radiators. It was also the first property in Las Vegas to have a phone number--number 1.

The hotel also operated a casino from its opening until 1909, when Nevada banned gambling. At that time, Las Vegas was little more than a desert outpost. Fremont Street was unpaved until 1925 and gambling was legalized again in 1931, an event which changed the fortunes of the property, which was renamed that year as the Sal Sagev, or Las Vegas spelled backwards.

In 1955, while the hotel was still called the Sal Sagev, the Golden Gate Casino opened on the ground floor. In 1959, a Las Vegas tradition was born when the hotel introduced the shrimp cocktail.

Since 1974, the entire property has operated at the Golden Gate Hotel and Casino. The property celebrated its ninetieth anniversary in 1996, with the mayor of Las Vegas declaring it the city's "Most Historic Hotel."

The property underwent a major expansion in 2012, which included a 35,000 square foot tower. In August of 2017, the hotel hosted a grand opening following another major expansion, this time of the casino.








Sources
The Golden Gate Turns 90. Las Vegas Sun. May 21, 1996. Accessed January 28, 2018. https://lasvegassun.com/news/1996/may/21/golden-gate-turns-90/.


Additional Information