Tampa Stadium, 1976-1999
Introduction
Tampa Stadium, which was also known as Houlihan's Stadium and even "The Big Sombrero" was located in Tampa Florida. From 1976 to 1997 all of the Tampa Bay Buccaneers home football games were played at Tampa Stadium. The stadium was destroyed in 1999 to make room for Raymond James Stadium.
Images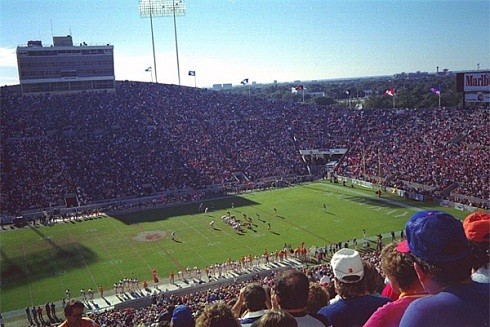 Stadium as it looked in 1999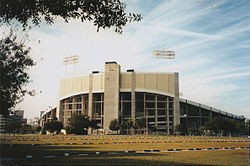 Tailgate party in front of Tampa Stadium in 1976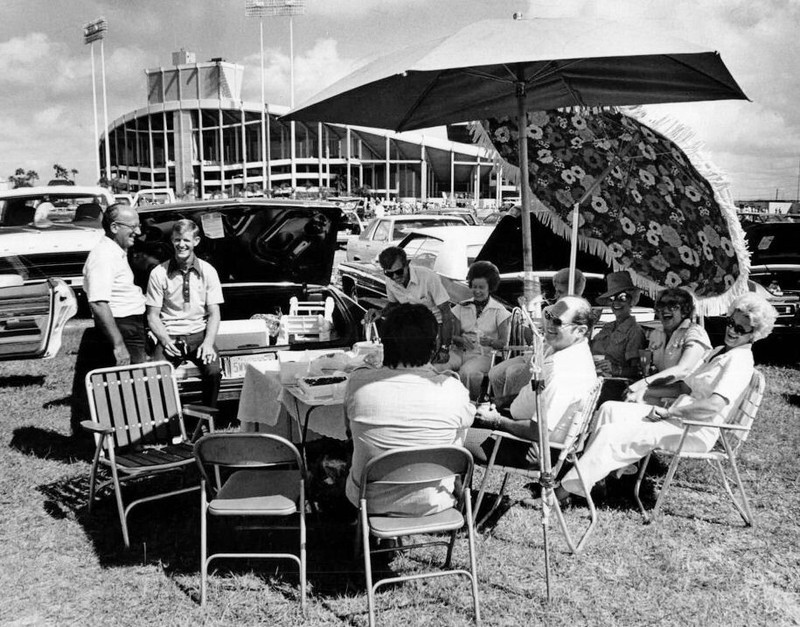 1976 soccer match between Tampa Mutiny and Toronto Metros-Coratia. Mutiny star, Rodney Marsh fires a shot into Toronto's goal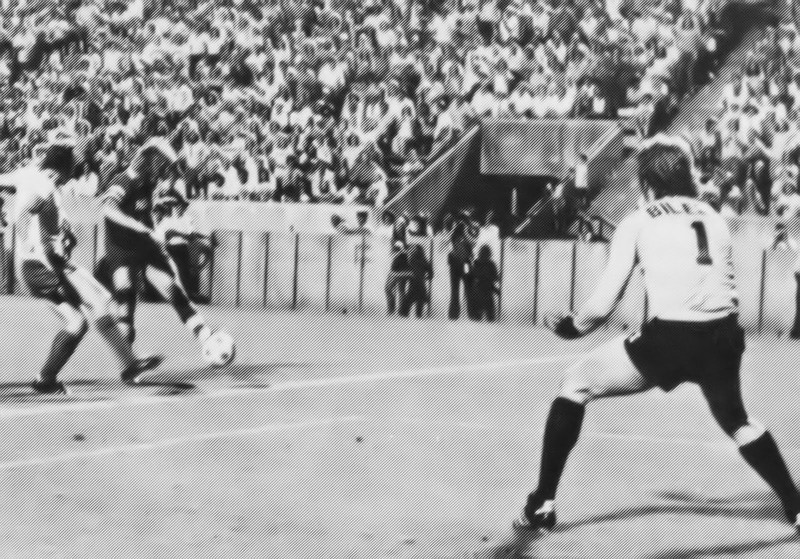 Flier for last sporting event to be held at the stadium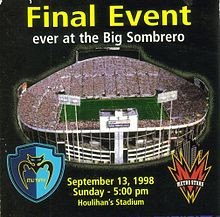 Backstory and Context
Tampa Stadium was known for sports other than football. It was home to many other teams including the Tampa Bay Rowdies, Tampa Bay Bandits, Tampa Bay Munity, the University of Tampa and the University of South Florida. The construction began on October 18, 1966 and was built in just a little over a year. Furthermore, the first game at the stadium was between the University of Tennessee and the University of Tampa on November 4, 1967 and the first NFL game was held on August 10, 1967 between Washington Redskins and Atlanta Falcons.

According to Stadiums of Pro Football, the stadium had a capacity of 40,000 and had one tier seating on both sides of the field. In 1976, the stadium received 13 million in renovations and expanded the capacity to 72,000 and added suites. Furthermore, the Buccaneers fist game was held on August 21, 1975 and their last game was played on September 13, 1998. A year later in 1999, the stadium was demolished and rebuilt across the street from the stadium.
Sources
"HOULIHAN STADIUM." Houlihan Stadium. N.p., n.d. Web. 31 Mar. 2015. "Tampa Stadium." Wikipedia. Wikimedia Foundation, n.d. Web. 31 Mar. 2015.
Additional Information