Johnny Podres and Roy Campanella Statue
Introduction
This two-piece statue of Johnny Podres pitching a baseball to Roy Campanella is located in the courtyard of the National Baseball Hall of Fame and Museum. Podres and Campanella were members of the Brooklyn Dodgers and this statue commemorates the 1955 World Series.
Images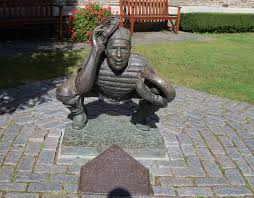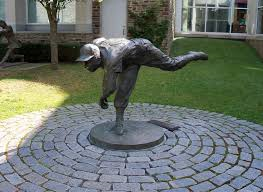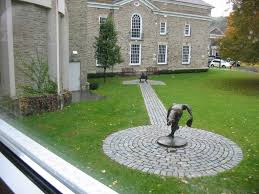 Backstory and Context
Johnny Podres is pitched a shutout in game seven of the 1955 World Series- a rare feat that led to his being named the Most Valuable Player of the series. Podres also set the record for the most shutouts and lowest earned run average in the 1957 season. Roy Campanella was on the 1955 Dodgers Championship team and known as "Campy." Prior to the integration of the Major Leagues, Campanella played in the Negro Leagues and Mexican Leagues. His career was ended in 1958 when he was paralyzed after a car accident.
Additional Information