Simmons Field
Introduction
Simmons Field is a ballpark in Kenosha, Wisconsin, which has historic roots but also continues to be played on today. Opening in 1930, Simmons Field is especially known for being home to the Kenosha Comets from the All-American Girls Professional Baseball League. Currently, the field is home to the Kenosha Kingfish of the Northwood League.
Images
Stands at Simmons Field [5]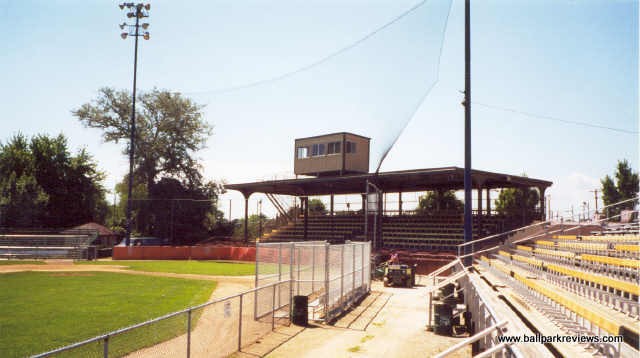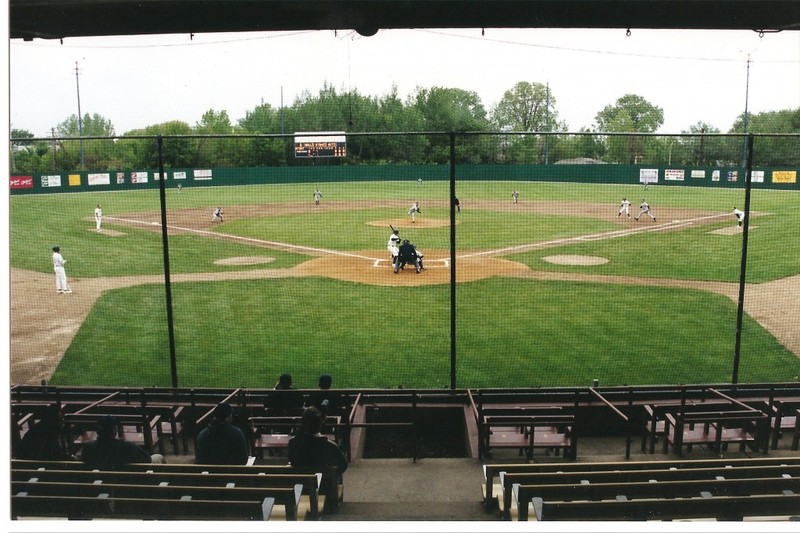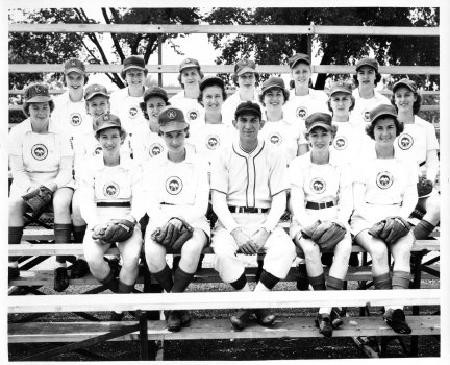 Backstory and Context
Simmons Field was initially a company field built in 1920 by Simmons Mattress Company for their workers, who formed the Simmons Bedmakers. The field was allegedly burned down by a rival team before the stands as they exist today were built in 1930.1 From 1947-1950, Simmons Field was the home of the Kenosha Comets, although the Comets were one of the original four teams, debuting in 1943.
The Kenosha Comets was an All-American Girls Professional Baseball League team that sprouted during WWII when fewer men were available to play sports due to the need for soldiers during the war. Low attendance threatened the existence of parks the shrinking men's teams occupied, creating a need for uses of the field other than men's minor league baseball.2 The Kenosha Comets participated in the first play-offs against another women's team in the AAGPBL, the Racine Belles, but were defeated at the end of the 1943 season.
The Kenosha Comets were retired in 1951, not long after WWII came to a close and soldiers began returning to their lives and occupations at home.3 Unlike some of the other fields that hosted teams of the AAGPBL, Simmons field was not destroyed or absorbed by another facility. Over the years, Simmons Field also saw the Kenosha Twins, the Kenosha Kroakers, and now, the Kenosha Kingfish, retaining some original features and decorative homages to its history, like a manual scoreboard.4
Sources
1. http://ballparkdigest.com/201406027340/college-baseball/visits/simmons-field-kenosha-kingfish 2. http://www.aagpbl.org/index.cfm/pages/league/12/league-history 3. http://www.aagpbl.org/index.cfm/pages/league/12/league-history 4.http://ballparkdigest.com/201406027340/college-baseball/visits/simmons-field-kenosha-kingfish 5. http://ballparkreviews.com/template2.php?in_name=Simmons%20Field&in_city=Kenosha&in_state=Wisconsin# (Image 1) 6. http://www.ballparkhunter.com/?page_id=1452#jp-carousel-1464 (Image 2) 7. http://www.aagpbl.org/index.cfm/teams/1950/kenosha-comets/57 (Image 3)
Additional Information