Texas Stadium, 1971-2008
Introduction
Texas Stadium was the first stadium built intentionally for the use of the Dallas Cowboys. Moving from their original home which they shared, the Cotton Bowl, Cowboy's owner Clint Murchison decided to build a football exclusive venue. Opening in October of 1971, this unique stadium would house the cowboys until December 2008. Seating 65,675 people and offering 381 luxury boxes, this would remain as a leading example for which other teams would soon follow.
Images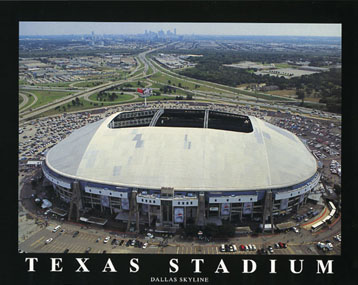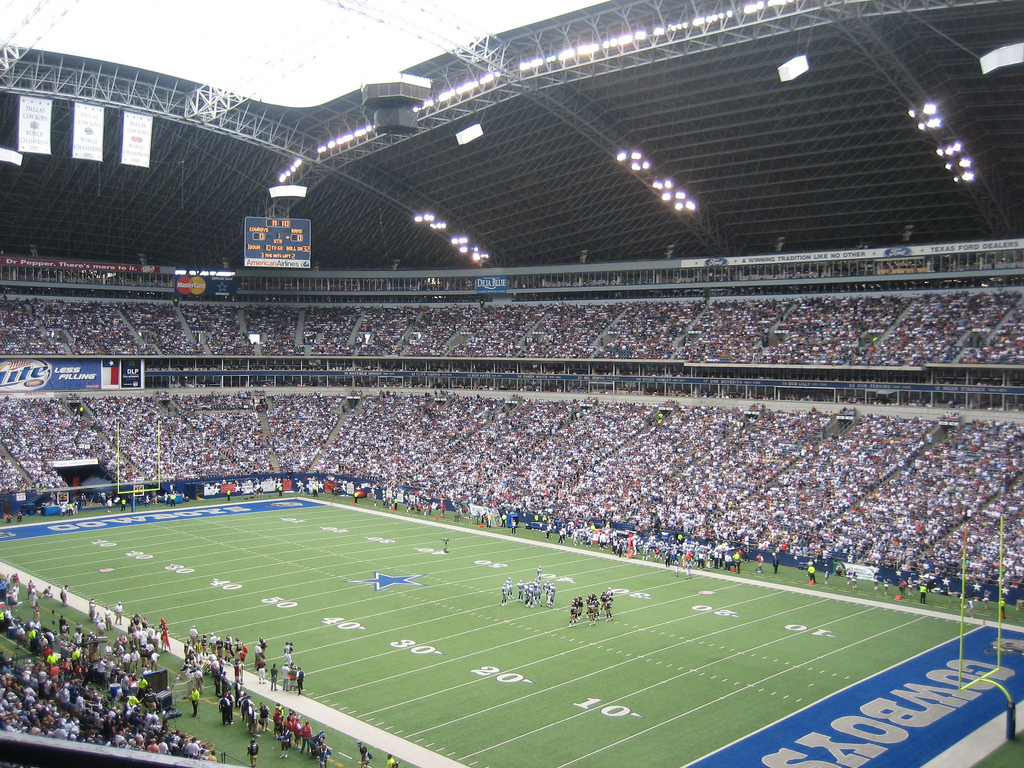 Backstory and Context
"Texas Stadium has a hole in its roof, so God can watch His favorite team play." A phrase coined by the former Cowboy Linebacker D.D. Lewis. The words that perfectly capture the unique, stylish stadium with a partially domed roof. This odd aesthetic would be something that separated Texas Stadium from other typical venues. Aside from exposing the players to the elements and keeping the fans dry, the roof also caused problems with televising games due to lighting and shadow casting.

As well as being an iconic presence in architectural accomplishments, this stadium would host some of the biggest names to ever dawn a star on their helmets. Hoisting a total of five championship banners, Dallas would have a plethora of talented players grace the astro turf. Roger Staubach, who is arguably the Cowboy's greatest quarterback, would contribute to these wins in Super Bowl VI and Super Bowl XII. Emmitt Smith, the all time leading NFL rusher, is another Cowboy great who played the majority of his record breaking career on this field.

Unfortunately like most historical sporting venues, they become outdated and dilapidated. Texas Stadium would not be able to escape this fate and in 2008 would meet its end. Owner Jerry Jones would receive permission from tax payers to begin construction on a one billion dollar stadium that would once again make the Cowboys the residents of an innovative, state of the art stadium. Though there is no physical remnants remaining of the stadium, the Cowboy's current home has reminders of Texas Stadium throughout, including the blue lining surrounding the field draped with white stars.

Additional Information