Dana-Thomas House
Introduction
The Dana-Thomas house is a Frank Lloyd Wright designed home in Springfield, Illinois. It was built between 1902-1904 (an attached library was completed in 1906) and is the best preserved and most complete of Wright's early Prairie Style homes. The house is named after heiress Susan Lawrence Dana and Charles Thomas who was the second owner. It contains the largest collection of Wright-designed glass artwork and furniture. Today, it is operated by the Dana-Thomas Foundation and owned by the State of Illinois Historic Preservation Agency. It was named to the National Regiser of Historic Places in 1975 and is also a National Landmark (1976) and a State of Illinois Landmark.
Images
Full view of the Dana-Thomas house

Closeup of some of the stained glass windows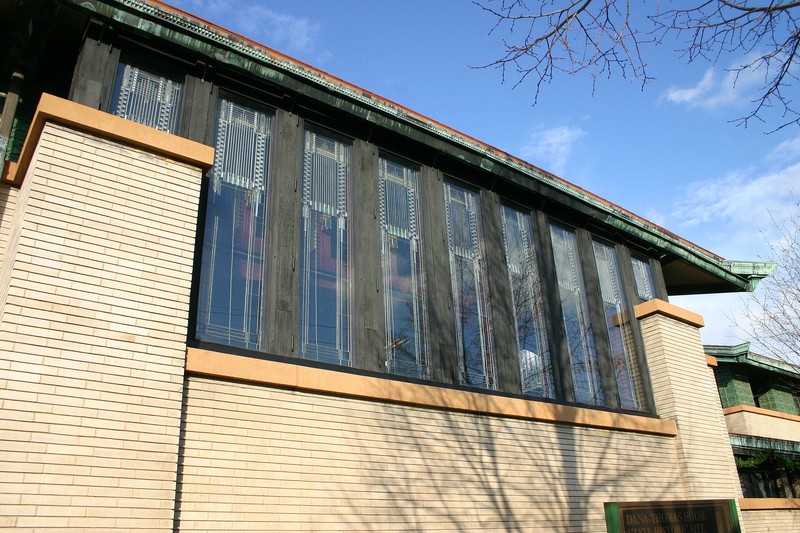 Exterior view of the house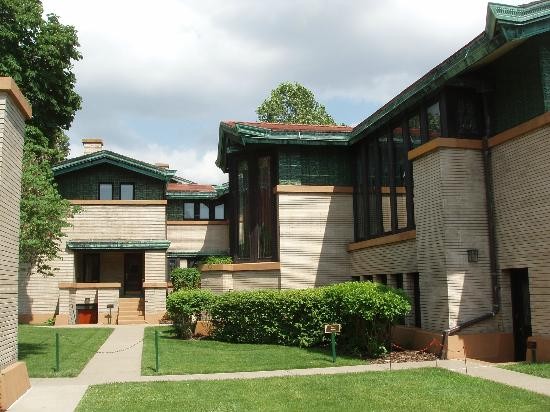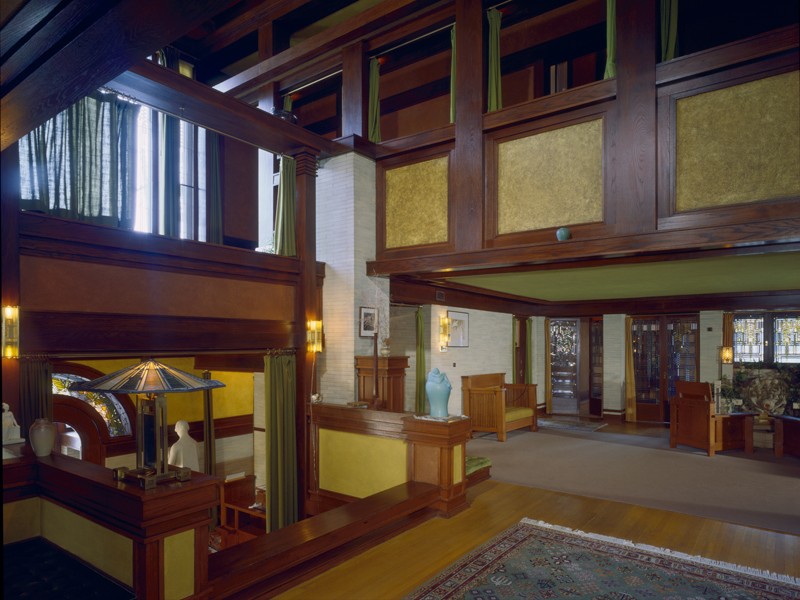 Backstory and Context
Susan Lawrence Dana inherited a large fortune and her family's Victorian mansion, which was on the site of the current house. She decided to build a new home to entertain guests. The new home was constructed around the mansion which was eventually torn town during the process. The new home was built in 1904 the library was finished in 1906. It consists of 35 rooms and 3 levels. Susan lived in the house until 1928, when she moved to small cottage on the grounds. She became reclusive and suffered from dementia in the 1940s. Charles Thomas, a successful medical publisher, bought the house in 1944 and lived there until he died in 1969; his wife remained there until she passed away in 1975. The Illinois Historic Preservation Agency bought the home in 1981 and restored it between 1987-1990. It underwent another restoration in 2011.
Sources
Pitts, Carolyn. "Dana-Thomas House", National Register of Historic Places. July, 1975. http://pdfhost.focus.nps.gov/docs/nrhp/text/74000774.PDF http://www.dana-thomas.org/About.aspx "Dana-Thomas House". National Historic Landmark. 1-7-1976 http://tps.cr.nps.gov/nhl/detail.cfm?ResourceId=1435&ResourceType=Building
Additional Information