Carnegie Library (Muncie Public Library)
Introduction
The Carnegie Library (titled Muncie Public Library in the National Register of Historic Places registration form) is one of the first buildings constructed with funds acquired from philanthropist Andrew Carnegie. Built in 1904, it was the first library of the Muncie Library system. It was designed by architect Marshall S. Mahurin in the Neo-Classical style. It was listed to the Register in 1976. It is the oldest public building in Muncie and one of the few Carnegie libraries still operating as a library in the country.
Images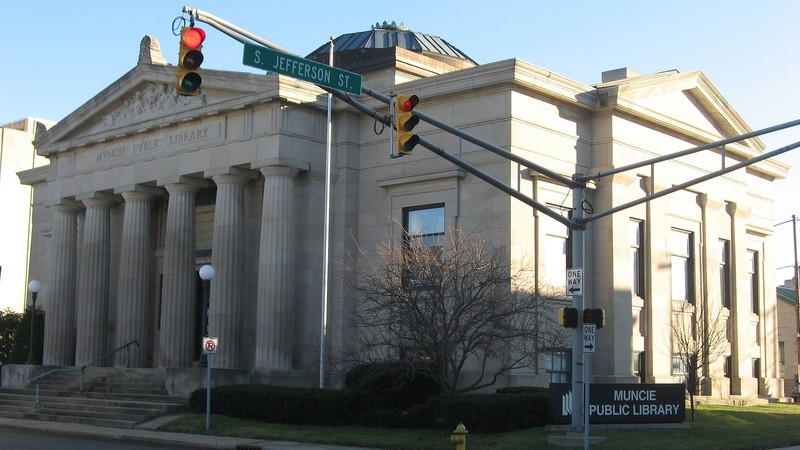 Postcard image of the library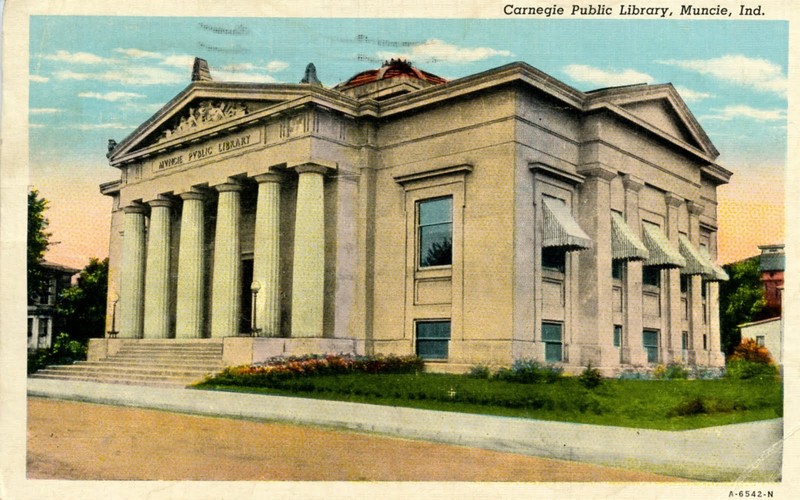 Backstory and Context
The Carnegie library took 1.5 years to build, due to shortage of labor. It was finally completed in December, 1904 and dedicated in January. In 1901, the Muncie Public Library board agreed to request an amount of $50,000 from Andrew Carnegie to build a new library. Carnegie agreed and donated an additional $5,000 after the opening. The library has undergone renovations over the years, the most notable of which was the addition of the mezzanine tier book stacks which increased the storage capacity significantly and many books in storage were then made available. The library remains in operation today.
Sources
Prater, Gary. "Muncie Public Library", National Register of Historic Places. 6-15-1976. "History of the Library". http://www.munciepubliclibrary.org/history-of-the-library/
Additional Information