Knights of Pythias Temple
Introduction
Located across the street from the Western Branch Library, the African American Knights of Pythias Temple in Louisville, Kentucky was built in 1914 by Henry Wolters. The building served as the Pythias headquarters, as well as housing offices, hotel rooms, a restaurant, movie theater, and drug store. The rooftop terrace and the sixth floor ballroom were used for dances and parties. The building was sold in 1953 to the Chestnut Street YMCA.
Images
Knights of Pythias Temple (image from Explore Kentucky History)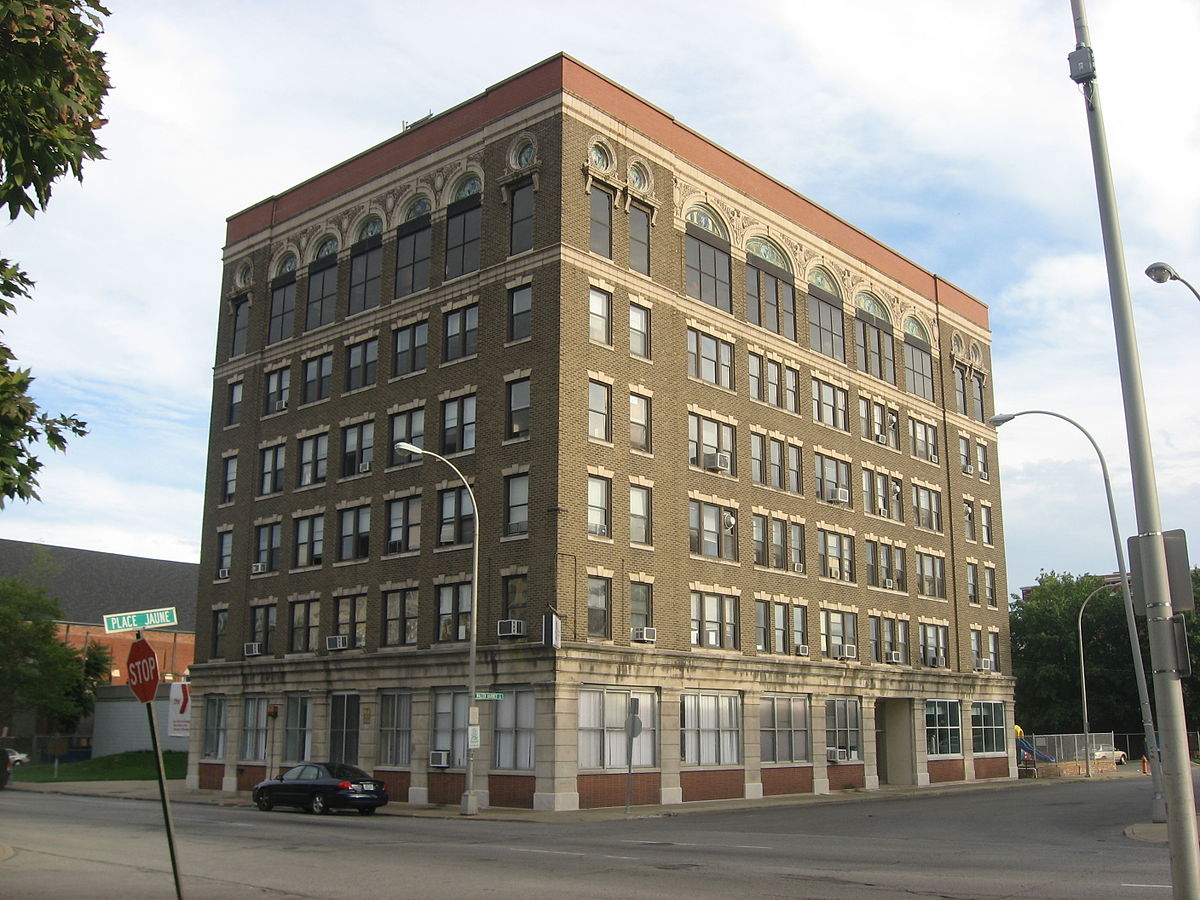 Detail of exterior (image from Waymarking)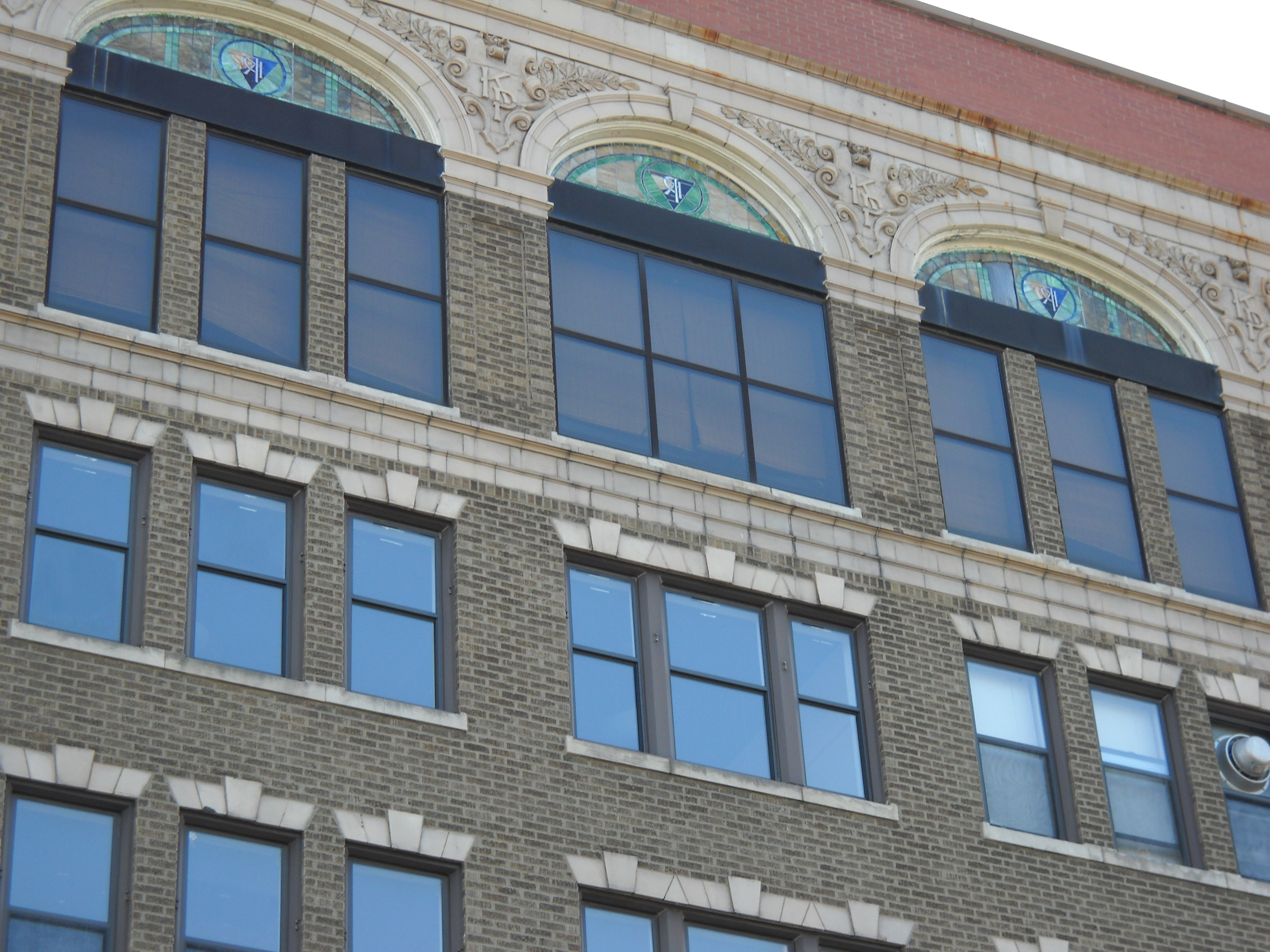 Backstory and Context
Prior to the Civil War, fraternal organizations were common among white men, but most African Americans did not gain the right or opportunity to create such organizations themselves until after the war. The fraternal society of the Order of the Knights of Pythias was established by whites in Washington, D.C. in 1864, on the principles of "Friendship, Charity, and Benevolence." Since African Americans were, by that time, free to do so, they formed their own chapters of the organization.
While there is little recorded of the African American Knights of Pythias in their early days, in 1893 Louisville's first and second lodges were organized, and by World War I, that number had expanded to eleven. Founding members included Albert Mack, W.H. Wright, and Albert Meyzeek (who also played an important role in establishing the Western Branch Library). In 1914-15, the Knights built the six-story temple on Chestnut St. as their Kentucky state headquarters. Quickly, the building developed into a multi-functional resource building to the African American community. In addition to holding Knights meetings, the building housed the offices of African American professionals, including doctors, dentists, and photographers. The offices of civil rights leader James Bond and United Service Organizations for African Americans were located within the lodge. The building also held a movie theater, drug store, restaurant, ballroom, rooftop garden, and even hotel rooms for visiting Knights.
When the Knights of Pythias held their annual meeting in Louisville in 1925, it is estimated that around 25,000 members attended. A downtown parade with chapters' marching bands was held in celebration. The Knights had grown to be a successful and large fraternal organization, comprised mostly of well-educated and professional citizens. These individuals were often looked to as the role models for the younger African Americans. Though the Great Depression took its toll on Louisville's lodges, the Knights of Pythias Temple continued, throughout the 1930s to early 1950s, to house offices, apartments, and educational facilities. In 1953, the building was sold to another community service organization founded by members of the Louisville Knights, the Chestnut Street YMCA.

Sources
1. Kentucky Historical Society. Historical Marker Database: Jefferson County. Accessed March 10, 2017. http://migration.kentucky.gov/kyhs/hmdb/MarkerSearch.aspx?mode=County&county=56.
2. Talbott, Tim. "Knights of Pythias Temple." ExploreKYHistory. Accessed March 23, 2017. http://explorekyhistory.ky.gov/items/show/303#.VRpgD1SUdOA.

Additional Information