Stone Opera House
Introduction
The Richardsonian Romanesque-style Stone Opera House was built in 1892. Designed by architects Sanford Lacy and E.H. Bartoo, it was promoted as the most lavish theatrical facility between New York City and Buffalo. Sarah Bernhardt, Ethel and John Barrymore and many others performed on its stage. Since closing in 1978, the vacant theater has experienced neglect and significant deterioration.
Images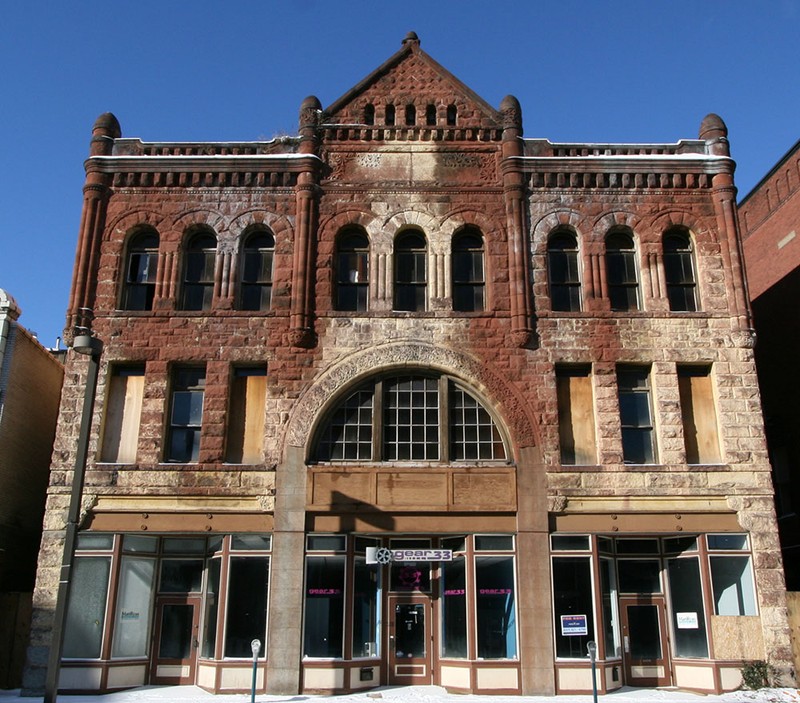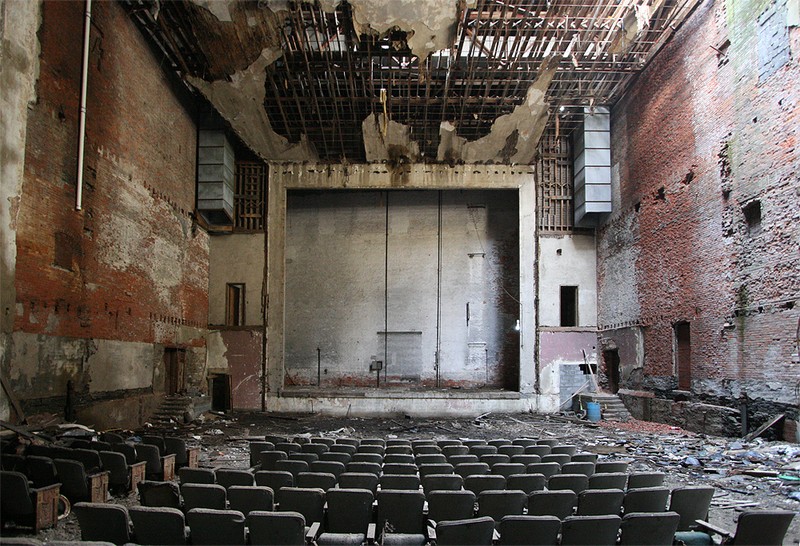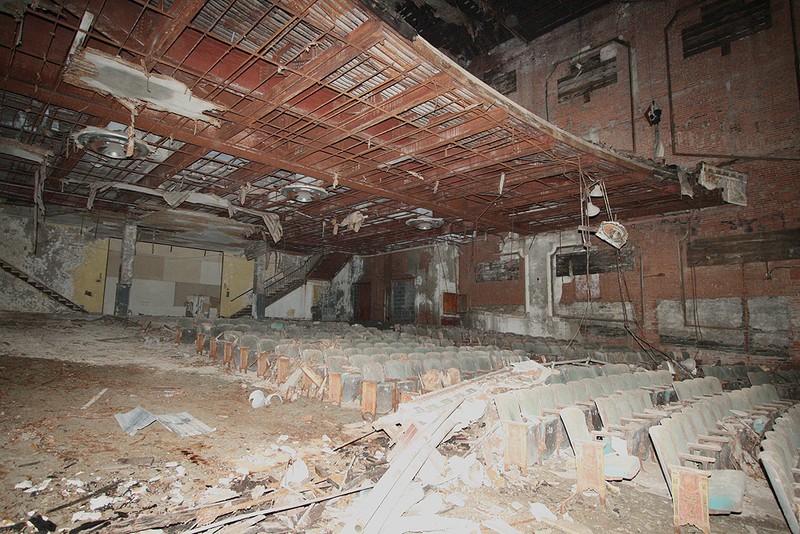 Backstory and Context
With a distinctive façade of carved red sandstone, the Stone Opera House gets its name not from the building material, but from its builder, local businessman Charles M. Stone.
Completed in 1892 and designed by architects Sanford Lacy and E.H. Bartoo, the building has elements of Richardsonian Romanesque style. Above the entrance an ornamented arch once framed a stone balcony. Inside, the main entrance opened to a large arched foyer with retail stores on either side and led to a 1500-seat theater with a large stage, orchestra pit, two balconies and eight boxes. A ballroom was located on the third floor.
Promoted as the most impressive opera house between New York City and Buffalo, the Stone Opera House provided the finest in theatrical entertainment. Sarah Bernhardt, Ethel and John Barrymore, George M. Cohan and many others performed at the Stone. A teenage Edward G. Robinson began his acting career on its stage. Teddy Roosevelt addressed Binghamton citizens here during a 1900 campaign tour.
In 1903 the stage and a large portion of the roof were destroyed by fire. It was rebuilt the following year.
As theater entertainment changed, elaborate productions gave way to burlesque and minstrel shows. In 1930 the opera house was converted into a motion picture theater and renamed "the Riviera." Sharing a marquee with its neighboring "Strand Theater," the Riviera would provide entertainment for movie-goers for nearly 50 years, until it finally closed in 1978.
In 2009, badly deteriorating and suffering "demolition by neglect", the Preservation Association of the Southern Tier launched a campaign to save the structure. In January 2010 the building was placed on the Preservation League of New York State's "Seven to Save" list, designating the Stone Opera House as one of the seven most threatened historic properties in the state.
Today, work is under way to stabilize the structure and proposals are being suggested for adaptive re-use.
Additional Information