Sons of the American Revolution Headquarters & Library
Introduction
In 1876, America celebrated its first centennial year. That same year, a group of descendants of Revolutionary War soldiers in San Francisco met together and decided to form a fraternal and civic organization to remember past Revolutionary patriots, called Sons of Revolutionary Sires. Thirteen years later, on the anniversary of George Washington's inauguration, the society turned into the National Society of the Sons of the American Revolution (frequently referred to as SAR). Today the headquarters and genealogical research library are located in Louisville. The archive is open to the public.
Images
SAR Genealogical Research Library is located within the headquarters building.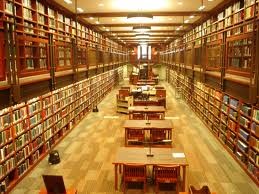 SAR Headquarters and Genealogical Research LIbrary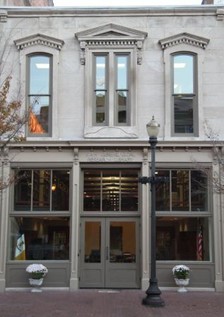 Backstory and Context
Perhaps the point of greatest interest to the general public will be the SAR Genealogical Research Library, where SAR advertises to "Come discover your Revolutionary War ancestor."

As early as 1889, the society recognized the need to preserve records of Revolutionary documents. Moreover, as membership depends upon descending from a Revolutionary War soldier, the society also began to amass genealogical records of births, marriages, and deaths.

From 1889 to 1925, these records were held by the Secretary General or Registrar General. In 1926, the records were moved to the first official SAR library in Washington, DC. However, when the headquarters officially opened in Louisville, KY in 1979, the SAR Library was moved to this new destination, where it remains today.

A visit to the library may enlighten the visitor on pieces of his/her history that he/she never knew. Tours of the headquarters can also be arranged, where many interesting artifacts are on display.
Sources
SAR Headquarters. Sons of the American Revolution website. Accessed December 14, 2016. https://www.sar.org/meet-sar/headquarters/history-and-visitor-information.


Additional Information