Union Brewery Building
Introduction
The Union Brewery Building is an historic building located in downtown Iowa City, Iowa. Beer is no longer made there and now houses private businesses. It was not built at one time but was added onto over several years (the first portion was built in 1856). The building has several addresses attached to it: 127-131 N. Linn and 221-227 E. Market. It is famous for its "beer caves", which, if efforts are successful, will become available for tours or other commercial activities.
Images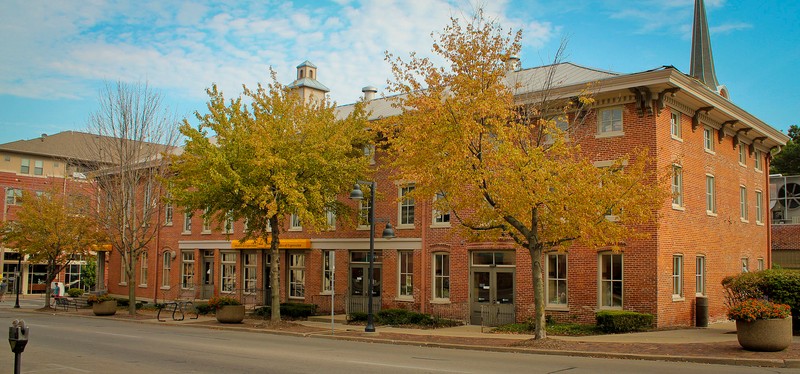 Backstory and Context
In 1856 German immigrant Simeon Hotz built the first structure of the brewery. However, his initial business was shoemaking. It was not until 1868 that he, along with his son-in-law Anton Geiger, founded Union Brewery. Three other breweries opened in the city at this time and they were connected by the beer caves, which are actually tunnels. Additions to the first building were constructed in two other phases. The company continued to make beer until 1966, when it became a bottling business. Eventually, the building was bought and made available to new businesses. It was named to the National Register of Historic Places in 1986.
Sources
Hermiston, Lee. "Anton Geiger". Retrieved 4-26-15. http://www.press-citizen-media.com/150/geiger.html Jacobsen, James. "Union Brewery", National Register of Historic Places. 4-10-1986. http://pdfhost.focus.nps.gov/docs/nrhp/text/86000710.PDF
Additional Information