Morrill Hall (Christian Petersen Art Museum)
Introduction
Morill Hall, now the Christian Petersen Art Museum, is a three story historic building on Iowa State University's campus. Built in 1891, it is one of the few red-brick buildings from the 1800s to survive on campus. The architect firm Josselyn and Taylor designed the building in the Richardsonian Romanesque style. It was named to the National Register of Historic Places in 1996.
Images
Morrill Hall, now the Christian Petersen Art Museum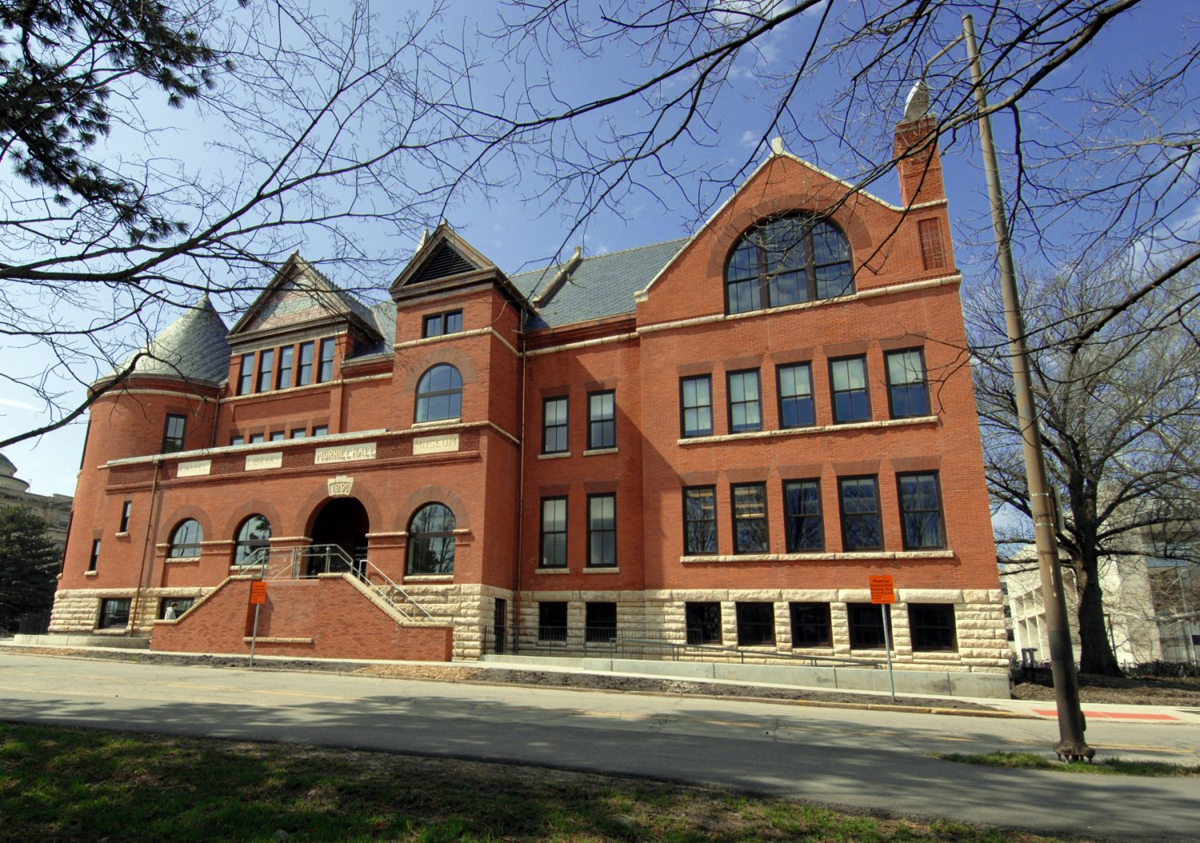 Morrill Hall as it looked early on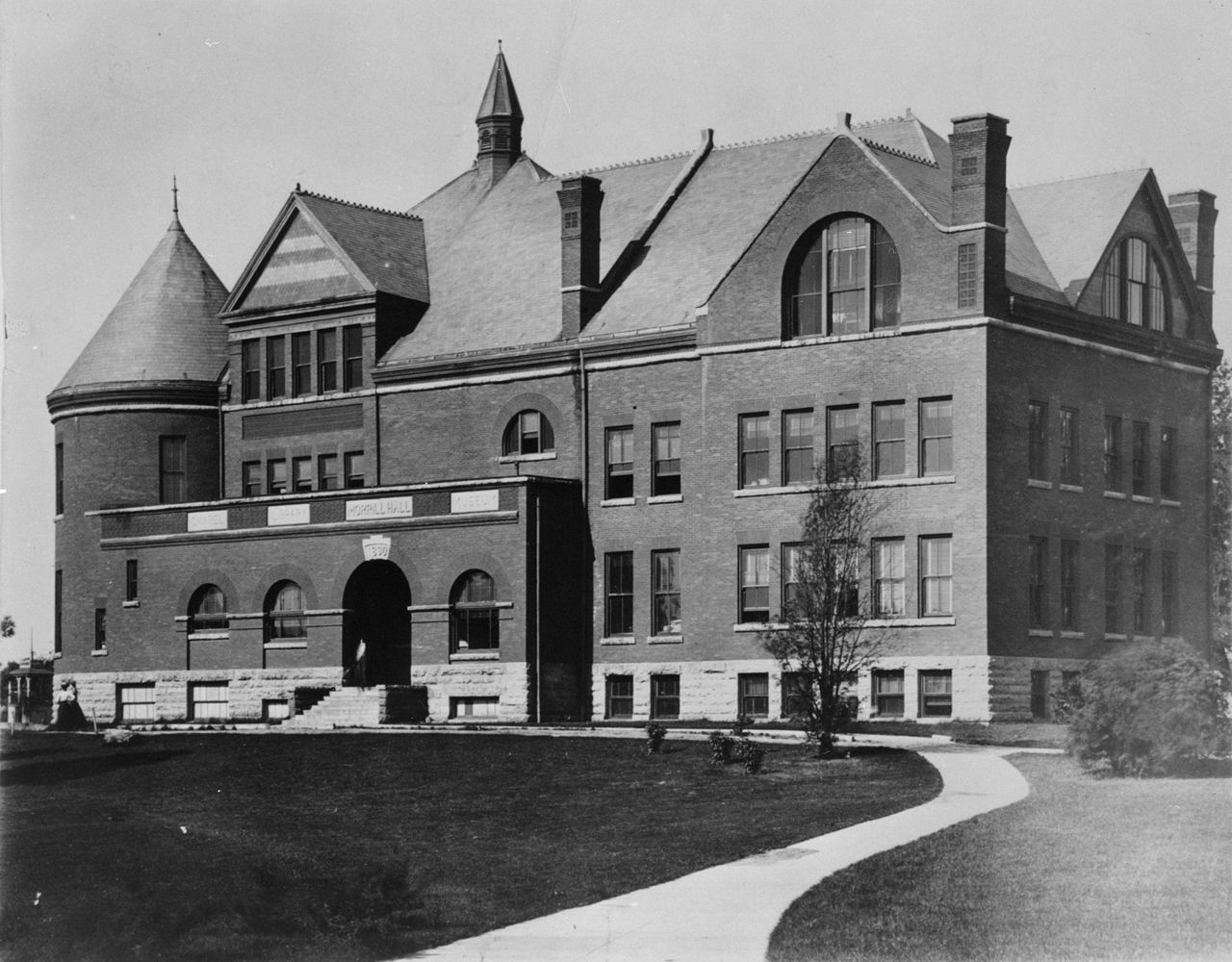 Backstory and Context
The building was finished in 1891 and originally housed a museum, library, chapel, lecture rooms, laboratories and other scientific rooms, armory, and several other rooms. The chapel also served as an assembly hall. A barber shop was installed in 1905 but was later removed a few years later. The Agriculture Extension offices moved in and the library moved out in 1914. The building was used for a variety of purposes during the next decades; the music school had its offices and classrooms there for a time. In 1996 the building was deemed unsafe but the university renovated it in 2007 to become the Christian Petersen Art Museum, named after the late faculty member Christian Petersen who was the nation's first artist-in-residence at a university.
Sources
"Morril Hall", National Register of Historic Places. 6-28-96. http://pdfhost.focus.nps.gov/docs/nrhp/text/96000700.PDF
Additional Information