Ailes Plantation House, 1860
Introduction
This small plantation home was built in 1860 and is listed on the National Register of Historic Places. Records show that the Ailes family owned nearly a dozen slaves in the 1840s, as well as two lumber mills. The current fieldstone and brick piers as replacements for the original foundation, but many of the remaining features of the home are original, including most of the doors and interior millwork. The grandeur of the central hallway and many other interior features show that this small plantation home was home to a family of relative wealth owing to their two lumber mills and the labor of their slaves.
Images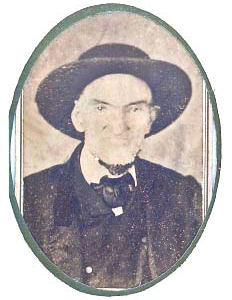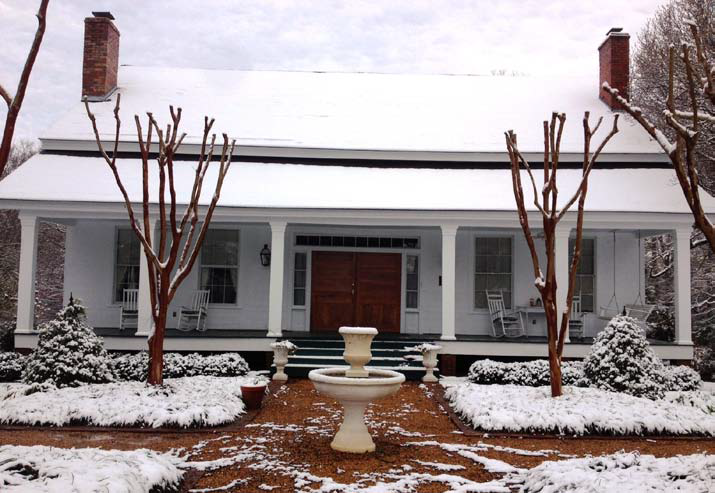 Backstory and Context
The Ailes House was built by Zaccheus Ailes. Zaccheus Ailes was born March 13, 1800 in Kentucky.1 He married Ann G. Goode in 1825 in Amite County, MS. The first mention of the family was in 1828 as organizers of the County Line Baptist Church. In 1830 he appears in East Feliciana Parish, as head of household made up of two sons and three daughters with one female slave. He made several purchases of land sections in Copiah County 1835-1839. Zaccheus Ailes was in the lumber business, owning 2 wood mills, one in Crystal Springs, MS and another reportedly in Utica. MS. He acquired the land in 1838-1839 and built his house sometime around 1860, to shelter his family of 12 children.
By 1840 his household consisted of nineteen; 6 males, 5 females, 6 male slaves and 3 female slaves.2 In 1850 Ailes is recorded as being a carpenter and a value of his property was set at five thousand dollars. There are two original outbuildings on the property. There was a dairy located to the east of the house, and remnants of it may be seen there. The grist mill, shotgun cabins and original kitchen are long gone. The Log Structure dates from ca. 1830, and there is confusion on what experts call it. Some say it is a fancy crib. Others say it was the house they lived in while becoming established.
On May 8, 1867, the court recorded the following from Zaccheus: "To my beloved son Robert J. Ailes and beloved daughter, Emma E Ailes land on which I reside, being 240 acres more or less to son Robert J & Emma E all household and kitchen furniture, plantation tools, stock and personal property-everything to my minor children, they being more in need than other beloved children."3 Zaccheus Ailes died of consumption in 1870.4 His grave can be found two miles away in a family cemetery a frontage road, surrounded by a Black iron fence, daffodils and irises from his home place. Also in 1870 he has three children at home, all above twenty years old. By this time, Clara Ailes is the head of household at age 24, and her occupation was 'jobbing'. By 1872, Robert J Ailes had been murdered, dying in Emma's arms. His oldest son, Dr. William Ailes attended Tulane Medical School, and opened a practice in Florence.
Signatures of his daughters, Emma (b. 1848), Carrie (b. 1843) and wife, Ann which were in the east room window pane, are framed in the hallway. Just left of their signature is a full scale Z imposed over A. Signatures may be found all over the faux walls…two on the second floor from 1867 and 1869 by unknown guests. It is said by elders of the Jones Family, who ran a vegetable farm on the site for nearly a half a century, that the house was started in the spring of 1861. Rooms are 17 ½'square. Timbers under the house are 15"square and run the entire length of the house. They were hand hewn from whole trees and resisted termite damage for 140 years because of their density. Extensive foundation work was done in 2002 by a specialist who replaced sills where needed and added 25 piers, leaving it very solid.
Emma Ailes Cotton (daughter) sold the house and sixty acres to Lucinda Jones Owens on November 19, 1880. The property stayed in the Jones family from 1881-1989. In 1989 the house was sold with all original furnishings to Diane Taylor. The house was entered in the National Register of Historic Places April 9, 1991.5 The house was sold to Jane O'Mara in 1992, and then sold the Brian Martin and his wife Marika Blades, from Peaks Island, Maine on June 4, 1994. On June 30, 2001, Merry E. Nethery, a descendent of Zaccheus Ailes, purchased the Ailes House. Ailes House currently sits on 20 acres of hardwood bottom, a ridge, creek, pond and pasture/food plots
Sources
1. 1800 U.S. Census Kentucky, accessed March 19, 2015. http://home.ancestry.com/ 2. 1840 U.S. Census Mississippi, accessed March 19, 2015. http://home.ancestry.com/ 3. Copiah County Court Records 4. Mississippi Mortality Records, accessed March 19, 2015. http://home.ancestry.com/ 5. National Register of Historic Places, National Park Service, U.S. Department of the Interior, accessed March 19, 2015. http://pdfhost.focus.nps.gov/docs/NRHP/Text/91000420.pdf
Additional Information