Illinois Memorial Stadium
Introduction
Illinois Memorial Stadium was completed in 1923 and dedicated to the soldiers who lost their lives in World War I. The stadium was one of the largest built in the 1920s and offered more than 55,000 seats for its inaugural season. The stadium exterior features over two hundred columnns that bear the named of students and alumni who lost their lived in the war. Columns also honor the unknown soldier as well as the student training corps that produced officers for the army and navy.
Images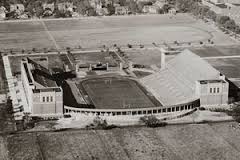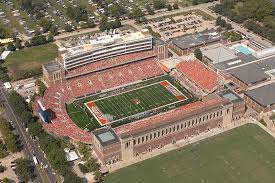 Backstory and Context
The first game played at the new stadium was against the University of Chicago. Although this private university no longer competes in football, Chicago was one of the leading teams in the nation and the 7-0 victory of the University of Illinois was a harbinger of an even greater home victory later that season against the University of Michigan that saw Red Grange score five touchdowns.
Sources
ESPN. (2015, 03 19). College Football. Retrieved from Living memorials for those who served: http://sports.espn.go.com/ncf/columnns/story?id=4643874
Additional Information